Is IT the Good Guy or Bad Guy in Upskilling?
Is IT the Good Guy or Bad Guy in Upskilling?
Yes, IT leaders and teams can be perceived as a pain in the neck, but don't overlook their superpowers.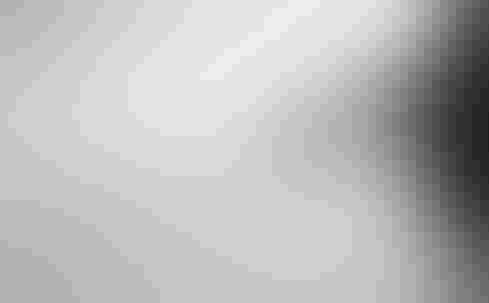 The workforce is rapidly evolving before our eyes: Jobs and skills that exist today may be irrelevant in as few as 18 months. When assessing various threats to their business, including regulation, geopolitical uncertainty, taxes and more, 79% of CEOs expressed concern about the current availability of key skills (up from 53% just seven years ago). By 2022, 75 million jobs will be displaced and 133 million new roles will emerge requiring people to move into new career paths.
The tight labor market, coupled with demand for emerging skills, requires enterprises to upskill their talent amidst constant transformation. Emerging digital technologies are creating waves of opportunity and disruption for companies looking to succeed now and in the future.
What the CIO can do
While most enterprises have started the journey toward a digital transformation, many of IT's traditional partners (e.g. sales, finance, human resources and engineering) are taking the lead in upskilling their people to meet the needs of a tech-enabled workforce. They are looking at how technologies like AI, machine learning and data science can ignite innovation and productivity. This push for change has evolved into a movement where employees take the lead in developing themselves in innovating, building, and test-driving solutions, demanding the chief information officers to lead differently.
Often, IT can be perceived as the "bad guy," adding too much governance or bogging down the business with standardized technology selections. But IT can be the "good guy" using its unique position to partner and bridge gaps across the business to drive efficiencies at scale.
The CIO's superpowers are hub and data
How can CIOs lead change and drive digital training to close the skills gap across the entire organization? Instead of compartmentalizing learning to only technical skills, CIOs should lead by example to enable a culture of workforce-led innovation, an approach built around leadership and employee crowdsourcing. They are in the prime position to demonstrate different ways of applying technology in real business scenarios.
Consider data: In HR, mixed data sources perform predictive data analytics to identify future skills, and challenges related to both old and new data warehousing pop up. Data governance becomes hypercritical and IT is distinctively positioned to support this function.
As for the hub: The need for a virtual lab environment is logical to support citizen-led digital innovation. Who has the best timesheet bots? Who wrote the best demand pipeline visualization? The trick to scaling all of this is interoperability. And IT is especially primed to address this since it's been making workforce technology interoperable dating back to the when PCs entered the workplace in large numbers.
Creating the experience
A strong grasp of current skills and the skills gap in the workforce allows IT leaders to develop a more unified strategy across the business that can be personalized to satisfy individual needs, meet market demands and pivot as needed for the future.
Attributes of a successful program include giving employees: 
Protected time off for learning aside from standard time off and holidays, allowing employees the opportunity to focus solely on upskilling.

Micro-learning opportunities through quick and relevant five-minute increments of mobile-enabled learning throughout the day creates curiosity and builds confidence to encourage further engagement and new ways of learning.

Introduce multiple modalities of learning to allow everyone to engage in a method best suited to their learning preferences.
IT should work closely with HR leaders to determine what skills will be rewarded and scalable -- can the program be easily integrated? What can be done to harness the workforce-led innovations to scale the tools and automations employees are developing with their new skills and improve the business strategy?
Applying the skills
Once the foundation is in place, what's next? Employees empowered with digital skills can put in motion the full benefits of a workforce-led strategy. When an employee identifies a key automation opportunity in their day-to-day, they can create a bot, for example, to save hundreds of hours on a once manual task. As they share their solutions with the enterprise, others can use it to drive efficiencies in their own work, and a ripple effect occurs. When applied to the entire workforce, this can drive business impact.
Ultimately, everyone in the organization is a key stakeholder of digital transformation, but IT is primed to lead the charge by engaging with functional leaders early in their upskilling journey. By working closely together, CIOs can prevent finance, HR, sales, and engineering partners from falling into upskilling silos. IT serves as the "good guy" in a company's digital transformation journey, making certain no one is left behind.

John Karren is a US Leader for Digital Workforce Transformation and Partner at PwC. He focuses on enabling innovation and culture change through people and their talent ecosystem. Karren specializes in leading people-related initiatives to align an organization's strategy through its workforce and business capabilities.

Jose Rocha is a Technology Consulting Partner at PwC. He has 24 years of experience with global implementations of enterprise applications, including cloud and enterprise resource planning (ERP) and is focused on sectors such as industrial manufacturing, aerospace and defense.  Currently, he is a champion of next-generation finance, analytics and digital solutions.   
Never Miss a Beat: Get a snapshot of the issues affecting the IT industry straight to your inbox.
You May Also Like
---