Is It Time for Your Organization to Invest in AI?
Is It Time for Your Organization to Invest in AI?
After decades of AI being viewed as a "future" concept it may be time for companies to invest real dollars for real applications.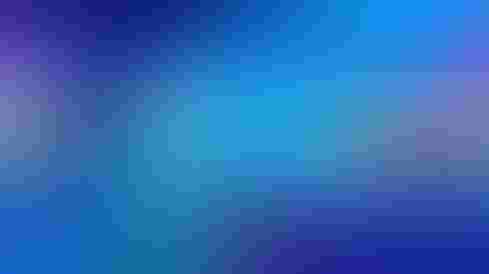 A recent Accenture survey found that 85% of business executives plan to invest heavily in AI-related technologies over the next three years. Most investments, according to the report, will be in major business processes, underpinning a company's finance and accounting, marketing, procurement, and customer relations activities.
Could it be possible that after years of forecasts and speculation, not to mention an endless number of science fiction stories, movies, and TV shows, that AI is finally ready to become an indispensable real-world technology
Ruchir Puri, an IBM fellow and chief architect of IBM Watson, certainly thinks so. "There are many opportunities for AI across front, middle, and back office process, throughout lines of business and within various verticals," Puri noted. "AI capabilities, such as conversation, vision and language technologies, can be used to solve a range of practical enterprise problems, boost productivity and foster new discoveries across any area it is applied to."
Getting down to business
Across the high-tech industry, there's a strong feeling that AI is about to cross the chasm and become a business-transforming technology, observed Jean-Luc Chatelain, CTO at Accenture Applied Intelligence. "There's already evidence of the impact AI has and even stronger evidence of what it will have in areas like healthcare and life sciences, where it could facilitate breast cancer detection or personalized drug development."
Vasant Dhar, a professor at New York University's' Stern School of Business, stated that AI can be put to work wherever data exists. "It could be for customer service, marketing, planning, gathering new customers or assets," he explained.

Vasant Dhar
According to an IBM study, 80% of the world's data is not on the Web, but sitting unused inside businesses. "Today, most organizations only have a capability to explore a tiny fraction of this 'dark' data," Puri said. AI is the key to unlocking that hidden resource.
Dhar noted that AI offers enterprises three basic benefits: the ability to learn continually from data, the ability to improve decision making and make it more consistent, and improving operational efficiency and cutting costs.
AI can play a role in reducing costs while enhancing speed, accuracy, availability, and auditability, suggested Nichole Jordan, national managing partner of markets, clients, and industry for audit, tax, and advisory firm Grant Thornton. "Any process involving structured digital data and business rules will benefit," she stated. "AI can also assist with front-office functions — think customer interactions via chatbots and mobile messaging that are able to address common customer/client questions."

Nichole Jordan
Said Tabet, lead technologist for AI strategy at Dell EMC, sees a particularly bright future for AI in security applications. "AI-based pattern recognition technologies have been employed within various IT and cyber security applications for several years to proactively manage system performance or to block security threats," he noted. "These capabilities will only become more widespread."
AI also promises to improve the efficiency of various basic and repetitive tasks, according to Dennis Bonilla, executive dean of the University of Phoenix's College of Information Systems & Technology. "This allows companies to allocate more resources to people and projects that require a higher level of creativity that computers can't yet achieve," he observed. Bonilla expects a rapid acceleration in businesses that use AI to handle rote tasks.

Dennis Bonilla
"We are seeing AI become increasingly more available to businesses as new platforms are created and people and organizations have more access to the necessary technology to create and utilize AI," he said.
While AI can automate an entire range of routine functions, the technology can also help workers become more productive and efficient, augmenting human skills in terms of strength or dexterity. "Initial AI projects should be deployed in areas that augment human performance and help people with their jobs, hence demonstrating the value of AI while also easing employees' fears of replacement," recommended Joshua Feast, CEO of Cogito, an MIT spinoff that creates AI and emotional intelligence software.
Looking farther the road, Chatelain believes that AI will lead to the creation of a new class of intelligent products "such as self-repairing software and autonomous vehicles, as well as 'living services' that learn from the user and adapt to their preferences and needs."

Jean-Luc Chatelain
Assessing benefits
"AI is no longer a 'nice to have' technology; it is becoming a crucial part of an organization's arsenal of tools," Puri said. "Enterprises deploying AI technologies at mass scale will gain dramatic increases in productivity, allowing employees to handle more complex, creative and higher-impact tasks, opening entirely new avenues of exploration and discovery."
According to Jordan, business process improvements can be measured through several indicators, such as reduced headcount costs and enhanced speed, accuracy, quality, repeatability, availability, auditability and productivity. "Robots don't take vacation, don't get sick, and don't take breaks," she quipped.
"The improvements that result from the implementation of AI should be measured by benchmarking current performance and then comparing metrics after the AI has been deployed," Feast suggested.

Joshua Feast
For example, when deploying AI within sales and service call centers, to measure customer perception and improve the AI technology's speaking behavior common metrics such as handle time, first call resolution, customer satisfaction, employee satisfaction can be measured before and after the AI technology has been applied. "This comparison will allow business to see the specific impacts AI on their business results," Feast said.
Bonilla noted that businesses must also evaluate the impact AI has on customer-facing products and services. "Is the fidelity of your product jeopardized in any way?" he asked. "AI chatbots, for example, have come a long way, but nothing beats a human touch when it comes to customer service."
Getting started
The first step for businesses planning to get started with AI is to look across their organization for areas where the technology can make the greatest impact. "Once companies have identified these areas, they can work with prominent academic institutions, leading technology vendors and industry analysts to gain better insight into available AI applications that can be deployed in a controlled setting where they can also be easily measured," Feast explained.
Businesses should take a proactive approach to AI by inventorying current services to see how the technology might be able to enhance them, Jordan said. "They should also take stock of which internal manual, repetitive processes could be assisted or enhanced by AI in order to better and more quickly serve their clients," she added.

Ruchir Puri
To fully leverage AI's potential, enterprise leaders must be able to clearly articulate their goals and expectations, and then prepare themselves with the right tools, data, and talent. "Separately, it is helpful to check if anyone in the organization is already using AI in some capacity before diving in, as collaboration across silos and business units can save time," Puri elaborated.
It takes imagination to identify unique business process to which AI capabilities can be applied, as well as expertise to actually implement a new AI-based innovation. "Organizations can start small by first examining the various workflows around non-critical operations that could be made more efficient if automated using AI," Tabet said. It's also a good idea to check for instances where partial automation is already happening. "Could AI help take that process from partial to full automation?" he asked. "What could the gains be to go all the way?"
To avoid becoming bogged down by AI's inherent complexity, many organizations opt to tap into AI-as-a-service, using productized off-the-shelf APIs and AI applications in areas such as image recognition and natural language processing. "Pilot these proven practical applications to demonstrate the potential of AI, and be ready to fail fast and move on," Chatelain said.
AI's inevitability
Bonilla sees virtually no downside to investing in AI, but plenty of potential. "At the end of the day, businesses will fall behind the competition if they don't keep up with technology—that has always been true," he observed.

Said Tabet
Skeptics are quick to point out that AI will eliminate traditional jobs, yet that doesn't tell the whole story. "AI will also create jobs that don't exist yet, but that's an abstract concept for businesses, education providers, and policymakers alike," Bonilla said. "The challenge is working collaboratively to ensure workers are prepared to fill these jobs when they're created."
Trust in AI will always be an issue, even when things are going well. "Part of that is human nature, part of it is still the newness and novelty of AI-based technologies in our lives and workplaces," Tabet said. Successful experimentation and trials in non-critical business areas can help win over skeptics. "Continued education with workshops and hands-on proof of concepts and demos will help reinforce and illustrate the company's strategy for AI," he added.
As AI acceptance builds, IT and business leaders will need to shake off their natural resistance to change. "They need to become agents of the change that AI will bring," Chatelain said, noting that AI is evolving rapidly and that enterprises need to pay close attention to technology and market developments. "I have rarely seen [technical] papers being published as fast as on AI topics, globally," he noted. "Staying informed and close to academia and the latest AI research will certainly pay off."

Explore how AI and machine learning have the potential to transform the way we interact with our existing and future enterprise systems. Attend the AI Summit at Interop ITX, April 30-May 4, 2018. Register now!
Never Miss a Beat: Get a snapshot of the issues affecting the IT industry straight to your inbox.
You May Also Like
---