It's Official: Amazon is Putting Alexa to Work in the Office
It's Official: Amazon is Putting Alexa to Work in the Office
Having established a foothold in the home with its Alexa personal assistant, Amazon now has the office market in its sights.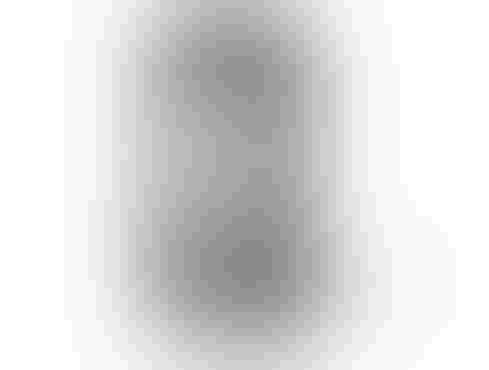 It's no surprise that Amazon plans to push its Alexa speech recognition capability beyond the home where Alexa-powered Echo-connected speakers are used by millions of people to order take out, buy stuff from Amazon.com, order Uber rides, and play music, all using voice control.
"Where is Alexa going? Everywhere, the home, the car, the office," Tom Taylor, Amazon's senior vice president of Alexa told a session at the company's annual AWS RE:Invent conference in Las Vegas last week.
The Seattle Mariners, for example, installed Alexa in the 56 luxury suites at Safeco Field so customers can easily order food and drinks, Charlie Kindel, director of Alexa Home, noted during the same session.
So, Alexa is already showing up in the workplace.
Last year AWS made two key pieces of technology available to software builders to use however they wanted They were Amazon Lex for incorporating speech recognition into software and Polly, which does the same with text-to-speech recognition.
But at RE:Invent, AWS formalized this Alexa-goes-to-work plan by announcing Alexa for Business, a service to help companies manage multiple Alexa-enabled devices in the office or other workspaces.
Amazon also worked with Cisco and Polycom to integrate Alexa into their teleconferencing systems so meetings can be kicked off with a simple voice command as opposed to punching in codes and phone numbers that no one ever seems to get right on the first try.
Capital One, which already lets banking customers check their accounts from Alexa home devices, is also evaluating the use of Alexa to monitor IT operations, Biba Helou, managing vice president of cloud engineering for the McLean, Va.-based bank told InformationWeek at the show.
The bank's tech execs want "always-on visibility" into AWS infrastructure performance across its businesses, Helou said in a follow-up email.
To that end the bank built a skill -- Amazon's name for an app --that lets the tech teams check the status on its IT systems, request specific updates on "high-severity events," she added.  "Alexa for Business allows us to publish skills for internal use only and the Alexa for Business APIs enable us to build skill discovery and self-enrollment capabilities for our associates."
Just down The Strip from the show, the Wynn hotel is installing Echo devices in its suites to offer voice control of lights, window shades, and other in-room features.
Vogels reiterated that voice is the best interface for many tasks including those that require hands-free operation.
Alexa doesn't have a monopoly here, but it can claim a big lead in sales. Consumer Intelligence Research Partners last month estimated that Amazon has sold 20 million Echos in the US to date, which constitutes 73% of the market. Google Home is second with 7 million sold or 27% of the market.
In addition, Microsoft is pushing its Cortana voice recognition that works with Windows 10 and its popular business productivity tools.
Amazon was smart to get into home devices early and even smarter to open up Alexa to third-party hardware makers early on, which is why there are already so many Alexa-enabled devices on the market, said Holger Mueller, analyst with Constellation Research.
Much of AWS Re:Invent's stage time was devoted to the company's advances in artificial intelligence and machine learning that will make Alexa and other tools smarter. Mueller, said one reason for that is that for all of Alexa's popularity, Amazon is really playing catchup to Google in this arena.
"Alexa technology is older. Google is already using neural networks, which make Google Home smarter. Amazon just announced that Alexa can differentiate between voices. Google's had that for months," Mueller said.
Barb Darrow has covered technology for more than 20 years, most recently as senior writer for Fortune Magazine.
Never Miss a Beat: Get a snapshot of the issues affecting the IT industry straight to your inbox.
You May Also Like
---