Moogsoft and Cisco's AppDynamics on How AIOps is Growing
Moogsoft and Cisco's AppDynamics on How AIOps is Growing
Artificial intelligence is increasingly being put to work automating certain operations as IT systems become more complex.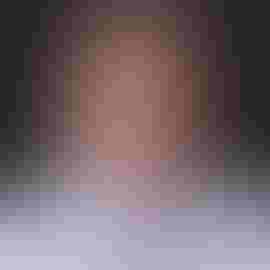 Jean-Francois Huard, AppDynamics
Yet another aspect of systems management is getting the artificial intelligence makeover. According to some industry experts from AppDynamics and Moogsoft, more vendors are picking up on AIOps, artificial intelligence for IT operations, as IT systems become more intricate. The idea is to use automation to enhance human cognitive capabilities and cut down the time it takes to find solutions to performance problems.
The need for such assistance stems from the rise in complexity that developed as a tradeoff as IT systems became more agile, says Will Cappelli, global vice-president of product strategy at Moogsoft. The company is a developer of an AI platform for IT operations. Cappelli is also working with the AIOps Exchange to help define what AIOps is and how it can help in the increasingly noisy IT world. "There is too much going on for the naked human intellect to deal with," Cappelli says.
This can be seen especially, he says, in the amount of data generated by complex systems: data that IT teams must analyze to assess performance issues, anticipate incidents, and for other tasks. "A lot of data that comes in is either redundant or noisy data," Cappelli says. Before algorithms can be applied to data, it is necessary to determine which data is important.
Why AIOps matters now
There is a burning need to address the mountains of data that continue to grow, which fuels the race to introduce AIOps within organizations. "AIOps is everywhere," Cappelli says.
In some respects, AI has already been part of IT operations management since the late 1980s: "There were massive investments in AI software and hardware at the time. A lot of that fell apart at the end of the Cold War," Cappelli says. Those efforts eventually led to the fledgling distributed systems management software market, he says. That in turn led to help desk software from such sources as Peregrine Systems, CA's service management technology, and BMC's Remedy, he adds.
AIOps is not yet a mainstream standard for IT operations management, he says, but the momentum seems to be there to change that. Cappelli says $2.5 billion worldwide was expected to be spent in 2018 on AIOps software and databases used to feed to the software. "That represented a growth rate of 25% over the previous year," he says.
AIOps trend just getting started
Prior to joining Moogsoft, Cappelli was vice president of research at Gartner where he tracked the evolution of AIOps. He compares the spend on AIOps to spend on other subareas in IT operations management software. For example, the application performance management software market clocks in around $3.8 billion spent annually, he says. Network performance monitoring sees about $2 billion based on his estimates.
Naturally the spend on AIOps could ramp up as it sees more adoption. "It's expected to reach $11 billion in the next four years, by 2023," says Jean-Francois Huard, CTO for data science at AppDynamics applications performance management and analytics company. "That represents a quarter of the IT ops budget."
Huard was founder and CTO of Perspica, an AIOps company focused on anomaly detection, which Cisco acquired. That technology was integrated into Cisco-owned AppDynamics.

Jean-Francois Huard, AppDynamics
The digital transformation underway is part of the driver behind the AIOps movement, Huard says. "AIOps, like DevOps, is a journey that requires a change in mindset to bring automation to the forefront." As more applications are maintained online, where customers interaction and end-user experience come into play, it becomes more difficult to be reactive to performance trouble. "That's where customer retention and brand recognition are at risk," he says.
A bad script can cause widespread outages across a system that may last hours, he says. "Performance issues need to get fixed before the user can even see the problem." Huard sees AIOps as a solution to address those issues and help run operations smoothly. That includes providing continuous alerts and incident management, he says.
While the automation of functions is clearly key, what happens with the data is mutually important. AIOps is also about the platforms that collect and ingest data at scale across multiple domains, Huard says. Data from third-party products tends to be unstructured and needs to be put into formats that can bring out the value of that data, he says. Getting that data on a platform for unified visibility is an essential step.
What AIOps means for the workforce
AIOps can help make sense of relevant, contextual information so teams can do their jobs, Huard says. Functions that can be automated through AIOps include cross-correlating data from applications or understanding the impact of infrastructure performance. "It is taking all of those silo tools and integrating them together for reasoning," he says.
A hybrid set of skills may be needed to get the most out of AIOps, Huard says. Database and system administrators are not eliminated by AIOps, he says, however there is a need for someone to handle the growing complexity in IT. "You need to have a big picture understanding," he says. "That is more DevOps. They need to understand automation, but they also need to understand machine learning techniques."
Never Miss a Beat: Get a snapshot of the issues affecting the IT industry straight to your inbox.
You May Also Like
---