No Wonder the Chatbots are Sad
No Wonder the Chatbots are Sad
Emotional cognition is maturing, and there's a great deal of potential. Perhaps 'happiness' is in store for AI-powered bots in the not-too-distant future.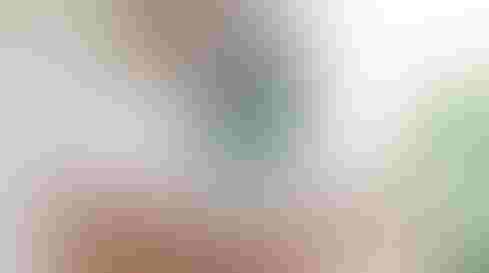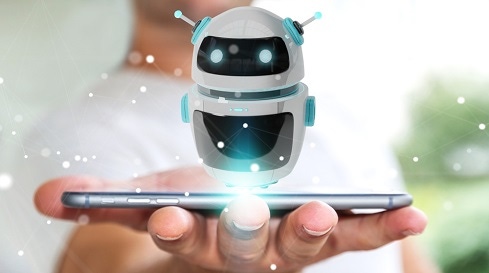 Who hasn't come across the "beware of the robots" theme by now? Like many other football fans, I tuned in to watch this year's Super Bowl, paying attention to the score as well as the commercials. I was amazed to see, not one, but five ad campaigns on artificially intelligent robots during the biggest televised event of the year. I've been amazed by the tremendous amount of buzz these types of ads have created. However, I can't help but notice that a big chunk of the story is being left out.
If you read any reaction pieces to these robot-centric ads, you'll see that most articles consistently focus on the idea that robots lack emotional complexity, sometimes make mistakes, and could eventually replace portions of the human workforce. You will read in them that the on-screen laughter at these "sad chatbots" is borne out of an emerging fear of this powerful, emerging technology.
As someone who has worked the majority of my career pioneering conversational AI, I feel compelled to underscore a more significant interpretation for readers: We have finally transcended AI's hype cycle and pulled the technology out of its "trough of disillusionment."
In other words, the commercials acknowledge that we've advanced leaps and bounds on chatbot technology despite challenges, and the comic relief in the ads is society's acceptance of and openness to chatbots capable of emotions. In fact, it's important to know that the term "chatbots" sells these machines short, since they are intelligent voice virtual assistants capable of learning and making data-driven decisions.
Take the example of bank executives. This consumer attitudinal shift can be a critical inflection point in the development of the bank of the future. Since conversational AI technology is now considered mainstream, the time is ripe for banks to advance their artificial intelligence applications and strategies.
I'll offer you some data from a report Deloitte published  on the state of AI in the enterprise: 63% of executives surveyed across industries report that they are depending on AI to catch up, keep up, or edge slightly ahead of their competitors, and 78% agree that AI-based augmentation will fuel new ways of working.
As banks work to fine-tune existing conversational AI assistant technologies and even develop new ones to gain a competitive edge, there are five important considerations to keep top of mind:
1. Security and authentication. Security is currently a key focus in engineering virtual assistants but finding the perfect balance between security and customer experience can be tricky. Banks can no longer solely rely on physical location data to authenticate customers, who are increasingly accessing their accounts on the go. Customers on the move might not always be in a safe or convenient spot to type in security verification details, such as when they're driving. This is where voice biometrics and passcodes come into play. The technology required for voice authentication is complex and must guard against evolving challenges like 'voice theft' and factor in complex algorithms to translate voice-to-text and back, so banks must ensure that the security process is both seamless and reassuring to clients.
2. Customer experience. Excellent customer service is crucial to the success of conversational AI. If a bank client feels like they are interfacing with a robot, they are more inclined to dial "0" for human assistance -- and this is sometimes still the case even today. A big factor in extending and improving the crucial interaction between the virtual assistant and the customer has been the advent of robotic voice latency -- getting rid of the dead air in between words and enabling fluid sentence structure that more closely resembles natural voice patterns. Banks should take a serious look at voice latency, because conversational AI assistants that accurately mimic human voice and intonation can give customers greater confidence to take care of straightforward banking needs via automated systems, which allows human bank representatives to dedicate more time to complex or elevated customer service requests.
3. Intent. Intent, also known as natural language understanding, is one of the most complex aspects of advancing artificial intelligence. For a robot, understanding intent requires navigating a maze of voice-to-text emotive analysis that enables them to understand when customers are upset and when to push calls through to human assistants. Conversational AI assistants with the ability to process intent are of high value in banking because they can further help automate simple banking interactions and free up human employees to manage higher level tasks.
4. Regulation and compliance. Intelligent voice virtual assistants are also emerging as an important fraud mitigation tool for banks. Since voice virtual assistants process troves of audio and text files around the clock, algorithms can be written to help identify fraud more rapidly, and even in real time, by searching for "trigger" words and suspicious communication patterns. This can be a proactive tool to help keep banks out of trouble by acting as an additional layer in complying with anti-money laundering regulations, and give customers further peace of mind regarding account safety.
5. Value. For many banks, one of the biggest perceived roadblocks to artificial intelligence and virtual assistant adoption continues to be proving reliable ROI. Is this investment worth it? Can it improve overhead costs? Can it really help increase sales and improve customer service? I'll again offer the most convincing argument I can in the form of hard data: our enterprise survey also found that more than four-fifths (82%) of executives surveyed report a positive return on their investment, and on average, companies across all industries reported a 17% return from AI technologies. On top of this, conversational AI's ability to amplify every bank's No. 1 priority -- customer experience -- can also enable banks to improve account stickiness, which persists as a thorn in the industry's proverbial shoe.
As the competition intensifies among banks to go digital and attract and retain stickier customers, intelligent voice virtual assistants will inevitably emerge as an important growth lever for the industry. Regardless of how "sad" so-called "chatbots" may be in their current stage of development, the popular robot-focused commercials remind us that it's still early days in emotional cognition, and that there's a great deal of potential -- and perhaps "happiness" -- for AI-powered bots in the not-too-distant future. The technology is far from perfect still, but if we can maintain a sense of realism about its capabilities and performance, we can continue moving it past the hype and into the real world.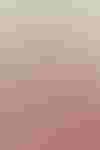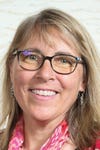 Sherry Comes is a managing director in Conversational Artificial Intelligence with Deloitte Consulting LLP and a leader within the Applied AI practice, focused on creating the future intelligent workforce with human centered AI, conversational intelligent assistants and intelligent process automation. In addition, she is a fintech, banking and financial services thought leader and has previously served as the Global CTO for Banking, Financial Services and Insurance at IBM.


Never Miss a Beat: Get a snapshot of the issues affecting the IT industry straight to your inbox.
You May Also Like
---