Nvidia GTC 2023 Spotlights AI Prospects for Operational Efficiency
Nvidia GTC 2023 Spotlights AI Prospects for Operational Efficiency
At the virtual Nvidia GTC 2023 conference, tech leaders discussed the role of generative AI, chatbots, and machine learning to create new opportunities for enterprises.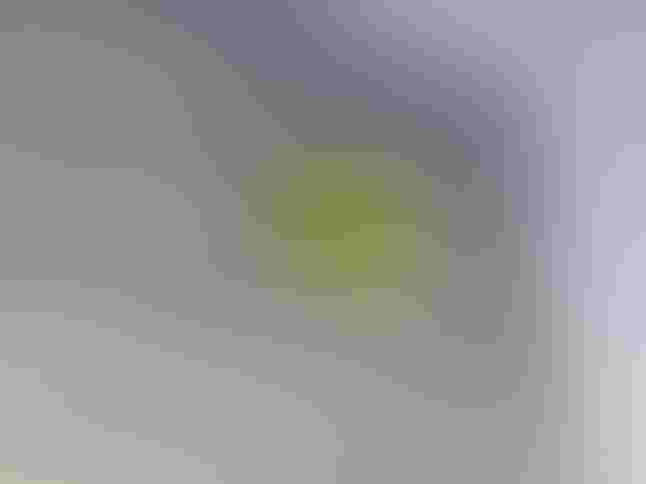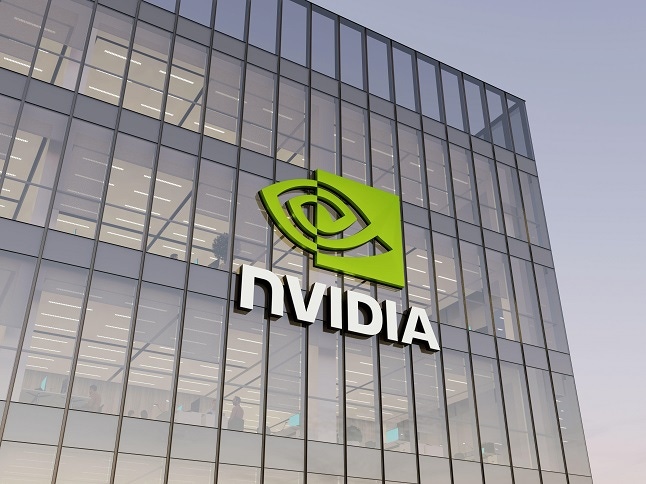 Askar Karimullin via Alamy Stock
The Nvidia GTC 2023 conference held virtually from March 20-23 highlighted how AI is going mainstream and provides opportunities to transform several industries.
In his keynote address on March 21, Jensen Huang, Nvidia's founder, president, and CEO, referred to the attention OpenAI's ChatGPT application has generated as an "iPhone moment." Huang said AI platforms such as ChatGPT, Midjourney, and Google Bard are exhibiting impressive features despite their shortcomings.
"Although with all their limitations, and room for improvement, lots of room for improvement, [generative AI] has demonstrated just extraordinary capabilities and . . . triggered an inflection point in technology," Huang said on a call with reporters March 22.
How Customizing AI Models Helps Enterprises
At GTC 2023, Nvidia introduced Nvidia AI Foundations, a series of generative AI cloud services. They include NeMo, which lets enterprises customize large language models based on a pretrained foundation model. The ability to customize could bring new efficiencies for customer support, enterprise search and market intelligence, according to Erik Pounds, senior director for enterprise AI at Nvidia.
"With NeMo, enterprises can customize large language models to retrieve accurate information from proprietary data sources and generate conversational, human-like answers to user queries," Pounds told InformationWeek. "They can also tune models to cite sources for responses and set up guardrails to define the AI's area of expertise, providing better control over the generated responses."
Nvidia is also working on increasing accessibility for AI software in the cloud by offering the Nvidia AI Enterprise software on the Google Cloud Marketplace and soon on the AWS and Microsoft Azure marketplaces, Pounds said.
Nvidia will offer AI Enterprise in the DGX Cloud. It provides access to advanced models for generative AI in areas such as biology and insurance. Companies can access AI applications from a browser in the DGX Cloud, the AI supercomputing service the company announced on March 21.
By making AI support more accessible on DGX Cloud and Nvidia-certified systems from companies such as Dell, HP, and Lenovo, Nvidia "ensures CIOs can easily deploy leading AI software on whatever infrastructure -- or combination of it -- that is ideal for their business," Pounds said.
How IBM Is Using AI to Boost Efficiency
At the March 23 Nvidia GTC 2023 virtual session "Achieving Enterprise Transformation With AI and Automation Technologies," experts discussed how leveraging artificial intelligence can boost productivity and create efficiencies.
AI brings key benefits for CIOs when it comes to automation, according to Kathryn Guarini, CIO at IBM.
"CIOs are leveraging software for IT automation to achieve higher efficiency, speed and scale -- all while automating core operational tasks like patching and health checks, which enhances security," Kathryn Guarini, CIO at IBM, told InformationWeek.
Guarini discussed how IBM is using robotic process automation to help with routine digital tasks and business processes as well as boost reliability and efficiency for digital assistants, which can simulate person-to-person interaction.
"At IBM, we've deployed AI chatbots to speed IT support, answer questions related to product announcements, help sellers respond to customer objections and find information about invoicing," Guarini said.
Guarini explained how enterprises should prioritize removing bias and increasing transparency with AI. For example, IBM is using AI as part of its pricing workflow.
"We've infused AI into our pricing processes to remove inconsistency and bias, which allows our teams to make better decisions that balance win rates and client expectations," Guarini said.
IBM also uses a chatbot called AskHR for HR queries, Guarini said.
Meanwhile, Blue Shield of California also uses AI chatbots for HR interactions, according to Alyssa Simpson Rochwerger, the health insurer's director of digital member experience.
Reinforcement Learning at Scale AI
Vijay Karunamurthy, head of engineering at Scale AI, which offers a data-centric, end-to-end platform for managing an ML life cycle, discussed the importance of getting people to evaluate the effectiveness of large language models. Scale AI partnered with OpenAI on a technique called "reinforcement learning with human feedback." He discussed the example of how AI can complete the story of "Alice in Wonderland" poorly in a way that is different from the actual story. However, human feedback can train the model to get better.
"The model gets better at understanding human beings and what human beings expect with the response," Karunamurthy said.
When Enterprises Should Use ML
Blue Shield's Rochwerger shared best practices on how to use machine learning (ML).
"Start with the problem you're trying to solve relative to the 50 other problems you're working toward every day," Rochwerger said during the virtual panel.
Rochwerger explained when the right time is to use ML and when it is not due to its cost.
"If you don't absolutely have to use machine learning to solve your business problems, don't, because it's hard and it's complicated," Rochwerger said. "And you know it is more technical or more expensive than perhaps traditional ways."
Rochwerger suggested using traditional methods to get 60% to 80% of business value first. Then streamline use of ML. Rather than deciding to automate more than 90% of a company's transactions in an area like HR, start small with a task like automating password reset, Rochwerger advised.
"Getting incremental wins over time is what I've seen as a path to be most successful and generating trust with business users who don't necessarily understand all the intricacies or need to understand the black box or the models, or they don't need to know what an F1 score is," Rochwerger said, referring to the ML metric that measures a model's accuracy.
"Choose a use case that you're likely to be successful with," Rochwerger added. "Password reset is pretty easy to understand from a language processing perspective. What is the password reset inquiry and what is not? There are other ones that could be more difficult to start with, and so I always recommend low-hanging fruit. Something that's easy, something that's high volume, and something that's really repetitive are well-suited use cases typically."
How Enterprises Will Incorporate AI in the Future
In his call with reporters, Nvidia's Huang described the next wave of AI as a combination of the digital and physical world in areas such as automotive, manufacturing, logistics, and healthcare. He noted how accelerated computing will create digital representations called digital twins. Nvidia's Omniverse platform makes this possible, he said, citing protein synthesis through computer vision as a use case.
"For protein synthesis and others we are creating, we would like to create a digital representation of literally every aspect of industrial design," Huang said.
Automakers such as BMW Group are also developing virtual representations to bring new efficiencies to their production networks.
On March 21 BMW Group announced it would expand use of Omniverse globally. An electric vehicle plant in Debrecen, Hungary, will begin operations in 2025 and incorporate metaverse applications. Virtual worlds help BMW optimize its layouts, robotics, and logistics systems.
What to Read Next:
Is ChatGPT More 'Star Wars' or 'Black Mirror' in Cybersecurity?
5 Ways to Embrace Next-Generation AI
Nvidia, Others Hammer Out Tomorrow's Cloud-Native Supercomputers
Never Miss a Beat: Get a snapshot of the issues affecting the IT industry straight to your inbox.
You May Also Like
---