Power To The Patient: How Hospitals Can Improve
Power To The Patient: How Hospitals Can Improve
A loved one's week in the hospital provides insight into ways hospitals can enhance the patient experience and cut costs. Here are seven suggestions.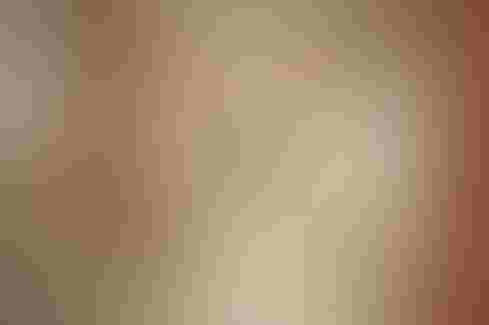 My sometimes esoteric discussions of hospital care became personal this month when a young family member was unexpectedly admitted to the hospital for about a week.
Now that the shock of alarming and false diagnoses is easing, the hours of lost sleep abating, and the patient is recovering from the traumatic experience, I've been translating our nightmare into several ways in which hospitals can enhance care and cut costs, both with and without technology.
Nothing ever prepares you for seeing a loved one in a hospital bed. And nothing opens up your eyes to areas that need improving when an organization's inadequacies hurt that special person. Some hospitals do a better job than others of putting themselves in the place of patients and families. In doing so, they're discovering tools and techniques that remove some of the fear, uncertainty, and doubt that can worsen a hospital experience.
[Want more on how health practices can improve? Read Remaking Healthcare To Improve The Patient Experience.]
Here are seven steps healthcare providers can take to improve a patient's experience:
1. Use a system, automated or human, to follow up after patients are discharged.
Surprisingly, nobody from the hospital itself ever called or texted to check up on this patient, even though her stay was extended twice.
2. Instead of contracting with a pharmacist close to the doctor's office, why not use GPS and location technologies to find a pharmacy close to the patient?
In this case, a pharmacist's driver twice made a round-trip of more than 100 miles to deliver medications; a similar, reputable compounding pharmacy, in the same insurance plan, is less than seven miles from the patient. Similarly, two medical device companies drove about the same distance when, possibly, local businesses could have provided the products.
3. Provide video discharge instructions.
This would help eliminate confusion for everyone -- clinicians, nurses, home health nurses, and caretakers -- especially when multiple doctors provide differing directions on the same medications and equipment.
4. Encourage patients to use your patient portal.
Make sure all clinicians use the portal to update patients and caretakers about appointments, follow-up care, medication doses and orders, and physical therapy. If a hospital has a portal but doesn't fully use this tool to communicate with patients, it's worse than useless; it's frustrating.
5. Live up to HIPAA.
Regularly educate clinicians that hallway conversations about patients, especially when visitors sport badges with patients' names and room numbers clearly visible to all passersby, are not permissible. 
6. Use your portal or website to provide patients and caregivers with information on conditions and diseases.
Don't just tell people not to research potential diagnoses. While awaiting test results it's only human to worry about the worst possible outcome and our phones feed that fear. Rather than order us to wallow in fear, uncertainty and doubt, give us useful references if you don't want us to Google conditions. Because we will.
7. Unclear communication can be as bad as inadequate communication.
When too many people offer different messages to patients and caregivers it's challenging to know who to trust, to figure out what is actually true. The goal is admirable but the result is an off-key cacophony, not a symphony. Figure out the conductors and let them lead.
Most importantly, the patient continues to thrive. The clinicians and hospital did their job: They treated her and she's doing well. But, as one healthcare IT executive told me the other day, nobody adds up the cost these emotional tolls take on patients, caregivers, and family members. No one tracks how the pain of FUD, overheard conversations, or the wait time for clarification affects people's health over time.
Perhaps we should.
The owners of electronic health records aren't necessarily the patients. How much control should they have? Get the new Who Owns Patient Data? issue of InformationWeek Healthcare today.
Never Miss a Beat: Get a snapshot of the issues affecting the IT industry straight to your inbox.
You May Also Like
---