Ready or Not, Big Data is Bringing Big Changes
Ready or Not, Big Data is Bringing Big Changes
Companies looking to take advantage of the complex data game need to start by identifying general areas of their business that truly need help.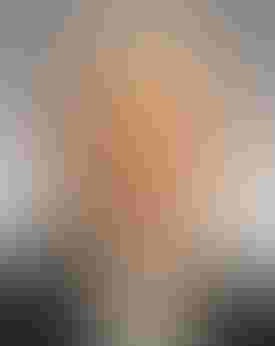 I knew going into this year's Sapphire Now conference that I'd see dazzling new technologies, innovations and strategies from some of the world's leading companies. The conference featured organizations and ideas that are at the leading edge of the Fourth Industrial Revolution (4IR) and served as a reminder of just how quickly enterprises are advancing.
I am impressed with those focused on collecting and managing data, and using it to improve the customer journey and experience. Data is the oxygen of 4IR because it's essential for companies to survive and thrive.
Some companies will "breathe" data as naturally as humans breathe air. Others will find it suffocating. Right now, we don't know which companies are which, and we can't predict which of today's data-intensive prototypes will become products we'll all use a decade from now. Every device, every new connection between devices, and every activity on these devices generates new data. That, in turn, is generating new opportunities to develop new products that provide far better service for customers.
Data's early impact
Data is already transforming medicine, transportation, and many other industries. Consider today's smartwatches and activity trackers. Their function is straightforward -- to help motivate us to exercise more -- and they are enormously popular. But for some companies and people, those who look for greater potential and new possibilities in every product and every idea, that's not enough. Sparked by intellectual curiosity, the purpose of these once simple devices has grown. For example, of the top 10 medical device companies, 7 out of 10 have undergone organizational changes reflecting a shift toward services-based offerings, while 10 out of 10 provide training and educational resources, all thanks to the power of data.
New data applications and insights can help solve old problems, such as automobile accidents, injuries, and even fatalities. These deaths occur despite safety devices on today's cars -- from seatbelts and airbags to lane departure warnings and blind-spot detections -- that have become common in our society. Tomorrow's cars, however, will use Fourth Industrial Revolution technologies and data to create cars so advanced they'll make today's safety features as obsolete as a Model T's bumper.
But it's not just automotive safety and healthcare that will be transformed and disrupted by innovative companies using data in new ways. 4IR has come of age and has led the integration of emerging technologies, and more data, into our lives. But 4IR is more than a technology or group of technologies. It's gradually beginning to impact every area of business and every facet of our lives. And for those who are able to harness the impact of the new types of data generated in this new age of interconnectedness will take part in a revolution of experience for their companies and their customers.
The data overload problem
Data, in theory, is great. But with our growing reliance on it, and big data only getting bigger, a common and growing problem will be about deciphering what data matters, and how to best use it to solve critical business problems.
Sorting and analyzing data, especially if there's a lot of it, can be a time intensive and expensive task. So how can CIOs and other decision-makers ensure they are identifying what data matters and the best approach and right resources to invest in the process? It comes down to asking very simple, yet crucial questions early in the decision process.
Know your problem and goals
In many ways, data can help identify problems you didn't know you had, but in order to do so, you need to have at least a sense of where to start. Companies looking to take advantage of the complex data game need to start by identifying general areas of their business that truly need help or areas they are looking to improve or analyze. Are you trying to make a product or service safer, like with an autonomous car? Are you trying to reduce the time of the customer's journey? Do you need to have greater insight into the customer's perceptions of your offerings?
Data can be the shiny object in the room. You want as much of it as possible, but it can be easy neither to fully recognize the true investment needed nor the costs and potential risks involved. There is no denying data can be the foundation for a company's growth and sustainability, but investing in data simply for the sake of doing it, with no real strategy, can be just as costly as not relying on data in the first place.
Making data work
Today's business leaders can't see everything that lies ahead. But we can prepare for the changes coming our way, accept the unpredictability of the future, and find ways to take full advantage of the 4th Industrial Revolution to become 4I-Ready. While there may be uncertainty on many fronts for today's leaders, companies that prepare for the road ahead and embrace the changing environment are going to find great success as they experience the thrills and challenges of what's to come.
Paul Gaynor is the Global Technology and Alliance Consulting Leader at PwC with responsibility for setting PwC's network Technology and Alliance Consulting vision and strategy. With more than 25 years of experience at PwC, he has provided a broad range of financial, operational and technology consulting services to the firm's clients in the areas of finance transformation, working capital optimization, ERP implementation, and risk management.
Never Miss a Beat: Get a snapshot of the issues affecting the IT industry straight to your inbox.
You May Also Like
---