Remaking Healthcare To Improve The Patient Experience
Remaking Healthcare To Improve The Patient Experience
Technology must help, not hinder, the connection between patients and healthcare providers.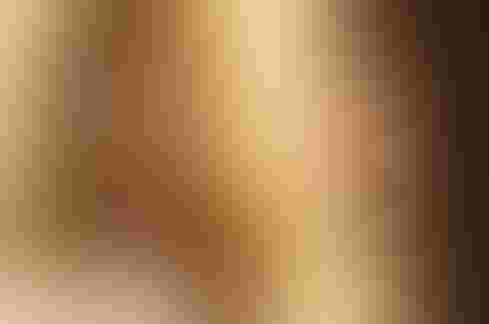 Google Glass has the potential to help make sure the EHR doesn't come between doctor and patient.<br />(Source: Augmedix)
10 Wacky Kickstarter Projects That Succeeded
10 Wacky Kickstarter Projects That Succeeded (Click image for larger view and slideshow.)
When a patient -- let's call him Jake -- is sitting on the exam table waiting for his physician, the latest technology is the last thing on his mind.
Jake is likely worried about his symptom (knee pain), expecting to be listened to, and hoping for an answer so he can feel better. But lately, health innovation seems a bit narrowly focused on trying to fix the same couple of problems -- like making sure we capture all of the patient data in an electronic health record or implementing smartcard ID technology to track hospital patients. All are important advances in technology to improve healthcare, but they don't always address the immediate concerns our patients are facing.
I'm fortunate to be in a position to meet hundreds of entrepreneurs each year and demo their innovative health technologies. When there is a perfect fit, Dignity Health invests in or tests the new technology in one of our more than 380 care sites. If it produces results, we can roll it out through the entire system. Here are a few concepts that have recently caught our eye, as they tackle the fundamental grievances of healthcare consumers.
Patients have busy lives. How are we making healthcare more convenient for them?
Our patient Jake isn't just worried about his knee this week. He also has a big presentation at work, his daughter's science fair, and he needs to have his muffler fixed.
Just as innovations can help solve the problem of how to improve healthcare, providers and health systems should be considering ways to make it easier to access care. We have seen a number of efforts focused on making one segment of healthcare more accessible, like Oscar Health for insurance and One Medical for primary care. However, the healthcare environment is ripe for strategies that take a systemic view.
[For more on innovative ways to engage patients, see 4 Healthcare IT Lessons From Dreamforce 2014.]
Entrepreneurs must understand that a great experience at one point of access along their care continuum can often be overshadowed by less-than-optimal experiences down the road. For instance, it's incredibly helpful that Jake can get an appointment with his physician's office on his smartphone, but shouldn't the same be true for the follow-up MRI, lab test, and specialist consult?
When patients like Jake have more convenient ways to access treatment across the entire continuum of care, they are more empowered to take charge of their healthcare experience.
Hey Doc, are you listening to me?
We all understand the importance of maintaining electronic health records to conveniently store and organize clinical information for each patient. While the information housed in EHRs is critical to the work of physicians and other caregivers, the act of populating the record can actually detract from the quality of the visit. The time Jake has with his doctor should not be spent competing with the computer screen for the doctor's attention.
Enter technologies like Augmedix -- a Google Glass app that allows doctors to look at and interact with their patients while the medical information from their visits stream into their medical records.
Patients exposed to these technologies report a better experience and a stronger connection with their physician. Additionally, with the help of technologies that put patients back at the center of the appointment, physicians are able to reduce the time spent charting and return to the way they were trained to practice medicine.
A win-win for all involved.
How are you taking care of me after I leave the hospital?
Unique technologies are transforming the face of acute care. But what happens after a patient leaves the facility is important, too. While improving the visit is of great importance to patients, how their care is maintained is something healthcare providers should be thinking about, too. I have noticed a few interesting advances in software-based therapy that could help Jake maintain his health. For example, gaming technologies like those developed by Reflexion Health could help ensure Jake completes his physical therapy. Additionally, social networking tools like Omada Health that focus on pre-diabetic care could help Jake address the weight issues that may have caused his knee pain in the first place.
When entrepreneurs change their viewpoint and look at a healthcare from the patient's perspective, opportunities to provide real, lasting, and meaningful change are possible. This means looking at the patient experience from every angle, from the moment patients decide to seek treatment through the time their issues have been treated and their health restored. Technology companies are helping providers rethink and redesign the patient experience, making care more convenient, more effective, and more affordable. They also streamline processes to help providers be more present, more attentive, and more compassionate caregivers. For patients like Jake, an improved patient experience makes the hope for good health a more reachable reality.
While there's a role for PhD-level data scientists, the real power is in making advanced analysis work for mainstream -- often Excel-wielding -- business users. Here's how. Get the Analytics For All issue of InformationWeek Tech Digest today. (Free registration required.)
Never Miss a Beat: Get a snapshot of the issues affecting the IT industry straight to your inbox.
You May Also Like
---