SAP: Advanced Analytics Not Just For PhDs Anymore
SAP: Advanced Analytics Not Just For PhDs Anymore
New SAP offering exploits recently acquired KXEN software, which helps business users build and tweak predictive models in automated ways.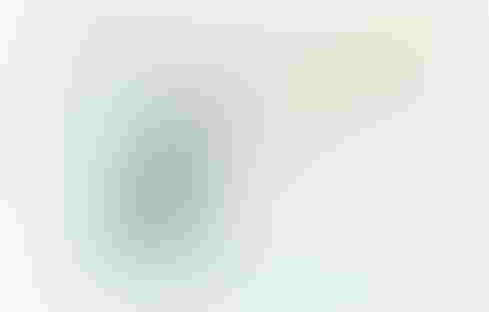 Big Data Analytics Masters Degrees: 20 Top Programs
Big Data Analytics Masters Degrees: 20 Top Programs (click image for larger view and for slideshow)
In the old world of advanced analytics, the PhD types in the ivory tower toiled away to manually create predictive models for a select few applications. In the new world envisioned by SAP and others, advanced analytics is democratized and automated, so the data wonks can set up more analyses, power users can generate fresh models, and business users can benefit from the power of prediction.
SAP announced its first step toward realizing this dream on Monday with the release of SAP InfiniteInsight, a bundling of the core product of recently acquired KXEN with SAP's Predictive Analysis module. SAP's new version of InfiniteInsight is aimed at blending the automation capabilities of KXEN with the advanced analytics workbench and data-visualization capabilities of Predictive Analysis.
KXEN's software is designed to enable non-PhDs to build and tweak predictive models without the manual, iterative steps associated with traditional advanced analytic software -- like that offered by SAS, IBM SPSS, and SAP with Predictive Analysis. By bringing the two capabilities together, advanced users can use their favored analytics libraries while at the same time speeding processes such as model development and in-database scoring by taking advantage of KXEN automation capabilities, according to Andy Savitz, VP of Marketing for KXEN, an SAP Company. Business users without advanced experience get hands-on access to modeling capabilities while also gaining new data-visualization capabilities from SAP.
"When you put the two products together, it gives us a lot more breadth and scope, and we'll be able to create better visualizations of signals and KPIs that have the highest predictive importance," Savitz told InformationWeek in a phone interview. Savitz also noted the opportunity for KXEN customers to use SAP's Hana in-memory platform to deliver real-time predictive decision support in customer-service, supply chain, and manufacturing scenarios.
[ Want more on choices in vendors? Read Low-Cost Options For Predictive Analytics Challenge SAS, IBM. ]
KXEN isn't the only company that has developed business-user-focused advanced analytics capabilities. Alteryx and Alpine Data Labs are among a group of young companies looking to take analytics out of the ivory tower. But the KXEN acquisition could put SAP in closer competition with SAS and IBM SPSS.
For now, SAP InfiniteInsight is a work in progress, as it simply bundles two separate products at a discounted price (though details weren't available on the discount levels). With a second-generation release expected by the second quarter of 2014, SAP says it will deliver a unified product.
"We're going to have one, integrated user interface from which customers will be able to access the visualization capabilities, the automatic modeling that KXEN brings, and, if they want to use more custom algorithms, they'll be able to use the predictive workbench," Shekhar Iyer, SAP's global VP, Business Intelligence and Predictive Analytics, told InformationWeek.
The integration of KXEN isn't only about InfiniteInsight. SAP also plans to build the automated prediction technology into applications such as SAP Fraud Management, SAP Smart Meter Analytics, and the SAP 360 Customer software. Joint customer Eldorado, described by Savitz as "the Best Buy of Russia," is using KXEN with the SAP 360 Customer application to create forecasts for pricing and promotion analysis, store clustering, store location selection, and sales and purchasing planning.
"SAP and KXEN complement each other and provide Eldorado with a scalable approach to creating accurate forecasts," said Elena Zhukova, Eldorado's head of analytics, in a statement. "We have seen a 10% improvement in forecast accuracy compared with prior forecasting techniques."
Accuracy improves because business users can tune and tweak models as needed rather than waiting for the few experts to get around to that task, said Savitz. And because they are freed from the drudgery or model maintenance, the expert-level users have more time to develop new analyses.
Using KXEN's multi-tenant cloud platform, SAP also intends to embed predictive analyses into SaaS applications. "There are terrific opportunities to integrate into SuccessFactors as well as on-premises applications," Savitz said.
At the very least, SAP was smart to stick with KXEN's InfiniteInsight branding. That product has more weight (and is far less generic sounding) than SAP's Predictive Analysis module. The automation will undoubtedly appeal to data wonks and business users alike. But the real test of the combination will come when the second-generation product actually integrates the two products next spring.  
IT groups need data analytics software that's visual and accessible. Vendors are getting the message. Also in the State Of Analytics issue of InformationWeek: SAP CEO envisions a younger, greener, cloudier company. (Free registration required.)
Never Miss a Beat: Get a snapshot of the issues affecting the IT industry straight to your inbox.
You May Also Like
---