SAP CEO Envisions Younger, Greener, Cloudier Company
SAP CEO Envisions Younger, Greener, Cloudier Company
Bill McDermott is trying to change SAP's conservative, ERP-centric image for millennial employees and buyers.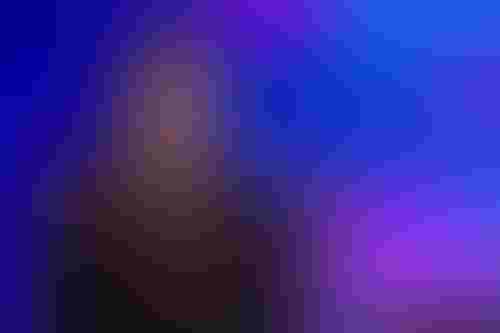 But at least SAP is laying a groundwork for moving well beyond ERP. "Things like mobile and data science built around Hana have really excited people," McDermott said. "There aren't enough data scientists in the world to keep up with the demand for really understanding big data and persuading companies to change their strategy around real-time information. The young minds in math and engineering and science care deeply about that. And we're at the heart of that with all of our university alliances globally."
McDermott noted that SAP, whose marketing slogan has long been "The Best Run Businesses Run SAP," is also putting more emphasis on being a "B2B2C" company, especially in industries such as sports, the company's 25th and newest vertical market, where its customers include the San Francisco 49ers and the NBA. It's an industry young people can relate to easier than they can to utilities, pharmaceuticals, or heavy manufacturing, he reasons. "This is the big thing: We want to have the empathy of what our customer's customer requires," McDermott said. "We want to start changing the dynamic of the brand, to make the brand younger and more relevant."
The Oracle rivalry
When we spoke with McDermott, it was the week of Oracle Open World in San Francisco. As Larry Ellison's Oracle team was sailing to a come-from-behind America's Cup victory in San Francisco Bay, Oracle execs at the nearby Moscone Center were talking up the company's plans to introduce a new in-memory database sometime in 2014. The promise: It'll be everything Hana is and more, with Oracle holding the advantage of having hundreds of thousands of database customers to Hana's relative handful. We asked McDermott how big a threat Oracle's in-memory offering is. SAP has had the limelight with Hana for a couple of years, but now what?
McDermott didn't shy away. "We still have the limelight," he said.
Hana is the standard in in-memory computing for databases in the world, and it will remain the standard. Some time ago, our competitors said that we must be on drugs even to be talking about it. Then they said they had a technology that was just like it. Then they must have realized that that also wasn't quite true, so they came out with something in this announcement where they said they're in-memory too. You've read the reports that now say they're not in in-memory in the same way that we are, in the way that Hana processes information. They couldn't replace what we did because we were the first to do it and designed it in the most disruptive way. I always get a little suspicious of companies that have a track record of telling stories when they don't even have the product launched. It's another future story.
We've rounded the corner with Hana to the point where it's a technology platform. Hana is not only the intellectual renewal of SAP, but it is the business platform for everything that SAP will do. We will run all SAP applications on Hana. We will run the SAP cloud and all of its applications on Hana. As we integrate applications in the cloud, they will all be done on Hana. So Hana is the centerpiece of everything we are. We made our bet, and that is it. This [referring to Oracle's announcement] is a sideshow database story. We think the facts will unveil themselves as they consistently have in the past when it comes to that particular competitor.
Even as SAP gets younger, its old rivalries die hard.
There's no single migration path to the next generation of enterprise communications and collaboration systems and services, and Enterprise Connect delivers what you need to evaluate all the options. Register today and learn about the full range of platforms, services, and applications that comprise modern communications and collaboration systems. Register with code MPIWK and save $200 on the entire event and Tuesday-Thursday conference passes or for a Free Expo pass. It happens in Orlando, Fla., March 17-19.
Never Miss a Beat: Get a snapshot of the issues affecting the IT industry straight to your inbox.
You May Also Like
---