The Transformation of Healthcare with AI and Machine Learning
The Transformation of Healthcare with AI and Machine Learning
Artificial intelligence and machine learning already are having an impact in a sector that concerns all of us, healthcare.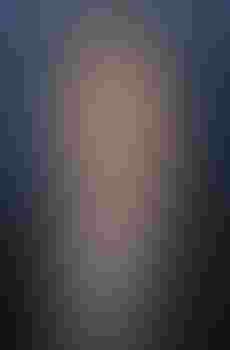 The conversation around artificial intelligence and machine learning isn't just idle talk. Research in cutting-edge areas like machine learning continues to demonstrate that computers have the potential to predict outcomes and enhance physicians' performance in a wide range of tasks. For example, the U.S. Food and Drug Administration this year approved the first AI diagnostic — a test for diabetic retinopathy, that produces a result without the need for human intervention.
However, this is just the beginning. Healthcare stands poised for a transformation driven by AI and ML, and fueled by an abundance of data sources – electronic health records, genome sequences, mobile devices, embedded sensors, and even billing records.
AI and ML solutions are already being used by thousands of companies with the goal of improving the healthcare experience. For example, Zocdoc is using AI for something that seems very simple, but vexes patients regularly. The company created an insurance card-scanning app that tells customers whether particular doctors accept their plans. By building a deep learning model and training a neural network to read a large collection of insurance cards, Zocdoc created a system that extracts relevant data and checks with insurers in real time to determine whether a patient's visit with a particular provider will be covered.
Building a foundation for AI and ML
Powering AI and ML solutions require a fundamental raw material: data. Data is the essential ingredient that healthcare organizations need to increase efficiency, improve outcomes, and enhance quality of life for both patients and providers.
While the demands of treating patients and developing new therapies often relegate data collection and analysis to a back burner in healthcare, new tools enable developers to integrate ML and other capabilities easily into the routine process of developing and delivering treatments. Far from being an exclusive province of researchers and technology companies, AI and ML are now accessible to all.
As these use cases expand, success is dependent on several ingredients. It requires large quantities of carefully curated, high-quality data, which may be hard to come by in an industry like healthcare where data is often complex and unstructured. High-quality data sets are required not only to operate AI and ML-driven systems, but even more importantly, to feed the training models they are built on.
Furthermore, systems need to be optimized for the compute-intensive jobs typical of AI applications, and updated as technology advances. IT resources that comply with industry standards and regulations are required to ensure the security and privacy of patient and other sensitive data.
But above all, it's data that makes or breaks an AI effort.
One company that has done this successfully is Flatiron Health. The company is linking clinical data from 265 oncology practices, a growing network of large academic centers and other healthcare organizations that collectively document more than 2 million cancer cases. By then integrating these data into AI systems, Flatiron is able to optimize care, develop new treatment regimens and discover potential new therapies. Proving just how valuable this is, in February, the Swiss pharmaceutical company Roche, an investor since 2015, acquired Flatiron outright for $1.9 billion.
Powering Innovation
Another crucial technology to provide the storage capacity, flexibility, security, and analytic capability that are needed to implement AI and ML – and drive new innovations - is the cloud. Cloud computing platforms make it easy to ingest and process data, whether structured, unstructured, or streaming. These tools streamline the process of building, training, and deploying machine learning-based models. Healthcare organizations that can use the data to make themselves and their customers more efficient and effective will be the most successful in coming years, especially if the shift to value-based care gains momentum along with AI.
For example, the Dutch technology company Philips is building the HealthSuite digital platform on a cloud-based trove of more than 21 petabytes of data from 390 million medical images, medical records, and patient inputs. HealthSuite gives providers, clinicians, data scientists, and software developers access to both the quality data and AI tools they can use to improve care in real time.
Likewise, Orion Health hosts data for 50 million users on the cloud, enabling its customers to access patient information spanning from clinical data and genomics to claims and reimbursement data. Associated tools allow providers to identify personalized treatment and prevention strategies and optimize clinical decision-making.
Healthcare companies, from established conglomerates to young startups, are increasingly looking to AI and ML to drive innovation and transformation at their company and across the industry, with the goal of reducing time to discovery and insight, all while enhancing patient experiences. As the availability and volumes of data sources continue to grow, the essential ingredients for AI and ML success will remain the same: high-quality data, optimized systems, the cloud, and ML services which make ML accessible to everyday developers by eliminating the heavy lifting of building, training, and deploying models. Once these foundational elements are established, AI and ML have the potential to power more efficient and effective care, enhanced decision making and the ability to drive greater value for patients and providers.
Mark Johnston is Director of Global Business Development, Healthcare, Life Sciences and Agricultural Technology, at Amazon Web Services.
Never Miss a Beat: Get a snapshot of the issues affecting the IT industry straight to your inbox.
You May Also Like
---