Throwback Thursday: Vintage Tech T-Shirts
Throwback Thursday: Vintage Tech T-Shirts
No techie's wardrobe is complete without free t-shirts. Show us your old, weird, and funny tech t-shirts.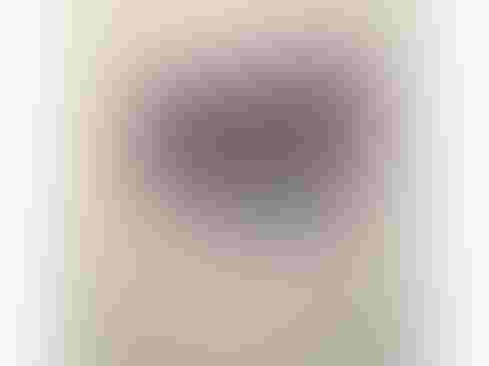 What do techies like better than a free lunch? Free beer, of course. But free t-shirts come in a pretty close second. They work all year long -- and if they're dark, they carry you right through a messy lunch. From the early days of tech conferences, t-shirts for tech companies became a way to get the word out on your company and products. And for tech users, t-shirts became a free casual wardrobe. For our newest Throwback Thursday contest, we challenge you to share a picture of your oldest, funniest, or weirdest tech t-shirts. I have shiny new InformationWeek shirts for the winners in those categories. We will trust you to be honest about the approximate carbon dating.
Some t-shirts hold up better than others, of course. But there are some you just can't part with, right? InformationWeek editor Charlie Babcock hangs onto this beauty, from a Bay Area Linux User Group meeting, circa 1998, where he remembers Linus Torvalds spoke to Linux users to raise money for the Debian Linux project.
InformationWeek contributor and Ashheville, N.C., CIO Jonathan Feldman has this t-shirt from Shiva, the makers of dial-up networking on Windows 3 (!).


Does putting the term "next-generation" on your t-shirt jinx your product? Perhaps. Feldman also hung onto this one from Funk Software:


InformationWeek's Lorna Garey prizes this relic from our sister site, Network Computing.


Other tech t-shirts are so old that you can't remember the product:

Image credit: ComputerHistory.org
Still others find homes in family members' closets. Like many tech reporters, I donated most t-shirts to family members and charity clothing drives for years. My dad's wardrobe is full of t-shirts with terms he does not understand. He finds it quite amusing when people come up to him on a cruise ship and praise or complain about the company in question.  (He appreciates the wardrobe assistance almost as much as he enjoys his free tech support.) Just don't ask him what dedupe means.
These days, you can find plenty of clever t-shirts riffing on tech themes. But sadly, you must buy them. Swag budgets, like the dot-com bubble, have popped.

Image Credit: CafePress.com
But let's stick to old school t-shirts for this contest. And for God's sake, no kittens:

Image credit: Firebox.com
Your significant other may throw out ratty t-shirts. We would never do that.
So join in the fun now. Post your pics and the t-shirt's approximate date and any detail or backstory you'd like to add, using our comments section. [Editor's note: To copy your photo into comments, choose "select all" to copy your photo, then choose copy, and Control + v to paste. Or, use our "insert picture" button and supply a URL for a Web-accessible image no bigger than 500 pixels.] Save your non-t-shirt swag for a later installment of Throwback Thursday. Crazy swag deserves its own separate treatment.
Our InformationWeek Elite 100 issue -- our 26th ranking of technology innovators -- shines a spotlight on businesses that are succeeding because of their digital strategies. We take a close at look at the top five companies in this year's ranking and the eight winners of our Business Innovation awards, and offer 20 great ideas that you can use in your company. We also provide a ranked list of our Elite 100 innovators. Read our InformationWeek Elite 100 issue today.
Never Miss a Beat: Get a snapshot of the issues affecting the IT industry straight to your inbox.
You May Also Like
---