Unify, Analyze, Act: Go Beyond Real-Time Analytics
Unify, Analyze, Act: Go Beyond Real-Time Analytics
With real-time analytics, organizations have access to huge amounts of data. They should focus more on analytics and less on moving and transforming data.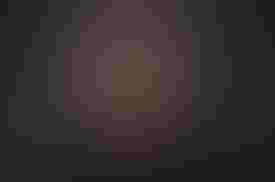 It was not long ago that companies seeking to accelerate their journey to becoming a data-driven organization focused on moving from historical and descriptive reporting to real-time insights. Given the limitations and complexities of legacy enterprise data warehouse environments, combined with the constant distractions of the latest "shiny new object," this goal proved overly ambitious for many businesses.
But let's be honest. We can't blame all of the failure on technology. Senior executives in many companies valued their own experience far more than any data reporting they received, especially when those reports were only delivered bi-weekly or monthly.
The rise of rapid decision-making
Today, two very important capabilities have changed everything. One of these is what I call the "touch screen experience," the impact that the smartphone has had on all of us. With the touch of a button, I make a decision. With the swipe of a screen, I buy what I want when I want it. But my attention span is short, and my patience is limited.
This brings me to that second important thing -- the cookie-filled jar of clickstream data that captures and understands my interests at the time that they occur and proactively takes the personalized action necessary to touch me, and my wallet. After casually clicking on a product that temporarily caught my attention, an offer appears to incent action. But wait, there's more! Imagine a machine learning model that identifies the time I am most likely to do those click-throughs (after working hours while sitting on the couch and enjoying the latest Netflix series) and the device I am most likely using. Imagine that a model also identifies the most likely incentive to drive my action. Is it a specific discount percentage? Is it a time-bound offer? Is it a bulk purchase? This is far more than real-time data analytics. This is predictive analytics in time for proactive personalized action. The goal posts for a successful digital transformation have moved forward to a whole new end zone.
To truly understand and influence me, these models need both real-time and historical data at an unprecedented level of personalization. Multiply "me" by millions more like me, then apply the sub-second performance time all of us require. Many companies have data science teams that have built highly insightful and successful machine learning models based on small samples of data. But the inability to integrate these models into a unified analytics warehouse that can operationalize them at the scale and performance required for massive data volumes and personalized actions is proving to be a blocker for many companies.
Unify the analytics, not the data
Several new industry players in the big data analytics market have a solution. They say, "Bring all your data to the location we offer, and we'll take it from there." But in reality, no organization can be expected to move and store all their data in one place and in one format. This was tried before, when the first-generation data warehouse appliance vendors required a single data storage location. Now the "next-generation" vendors are trying to do the same, but those days are past.
What we need now is a unified analytics warehouse, not just a data warehouse. In other words, what we need to unify is our analytics. The data can and should remain wherever it makes sense to be stored, for optimal data management.
The best analogy for a unified analytics warehouse is my almost daily shopping experience as an Amazon Prime member. I use my phone when it's handy, or my laptop when I choose, and I go to the Amazon website. I don't care where the product that I want to buy currently resides. I just care that it is delivered in two days (or less). For Amazon, where that product is stored does matter, just like data management optimization matters to the IT department. But for the business analyst using their preferred SQL queries or the data scientist coding in Python or using TensorFlow, the data location shouldn't matter. What matters is the right answer in time to take proactive action. That's what a unified analytics warehouse must deliver for companies to achieve success in our digitally transformed world.
Core requirements for a true data-driven business
Accelerating digital transformation and building a data-driven business has three core requirements:
Storing and keeping all the data where it makes the most sense, spanning HDFS and S3 style Object Storage, formats including Parquet, ORC, JSON, Avro, among many others. And let's not forget complex data types like maps, structs, and arrays, which are a critical component of analytical efficiency.

Ensuring that the data science community and the business analyst community can access the data for analysis wherever it may be stored, using the language and tools that they trust.

Delivering unified analytical insights that leverage machine learning at the scale required for accurate predictions and the performance required for proactive actions.
If organizations can focus on providing a unified analytics experience, they'll spend a lot less time moving, replicating, and transforming data, and focus instead on the analytics at the heart of any business's data-driven success.
Powering digital transformation
Micro Focus helps organizations run and transform their business. Driven by customer-centric innovation, our software provides the critical tools they need to accelerate, simplify, secure, and analyze the enterprise. By design, these tools bridge the gap between existing and emerging technologies -- enabling faster innovation, with less risk, in the race to digital transformation.
Joy King is a vice president at Vertica, a Micro Focus Product Group, where she wears a number of hats including leading business, product and marketing strategies for the Vertica predictive analytics platform. Over the course of three decades, Joy has embarked on a remarkable journey in the technology industry, spanning product management, partner management, marketing and sales leadership. She has passion and a depth of knowledge in big data analytics, spanning traditional enterprise data warehouses to analytics platforms for specialized use cases, and she works closely with some of the world's largest data-driven organizations.
Never Miss a Beat: Get a snapshot of the issues affecting the IT industry straight to your inbox.
You May Also Like
---