Unlocking AI's Potential: Embracing Collaboration for Rapid Innovation
Unlocking AI's Potential: Embracing Collaboration for Rapid Innovation
AI collaboration across corporate boundaries can greatly accelerate innovations in data science, AI model development, and applying AI to use cases in real world situations -- here are some examples of how some organizations are making it work. (SPONSORED)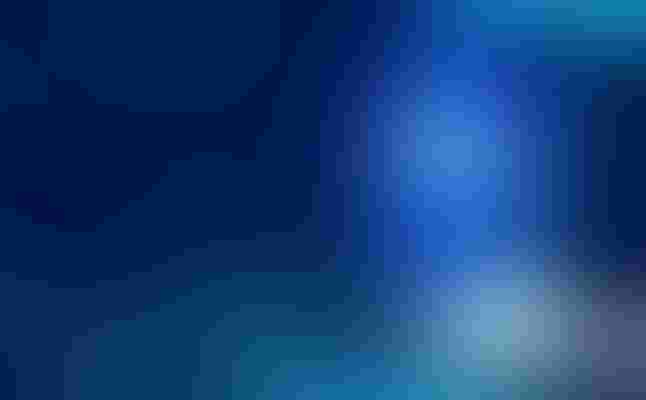 (SPONSORED ARTICLE)
With ChatGPT and other generative artificial intelligence technologies changing the face of the global AI landscape, many enterprises are in the process of either starting or extending their AI business initiatives. Either way, they'll need to tap into the right resources to maximize their AI investments. Because AI research and development takes cutting-edge acumen and digital infrastructure to develop, establishing effective collaborative relationships across businesses, governments, and academic institutions will be crucial.
Examining Today's AI Successes
Before examining how collaboration fuels AI innovation tomorrow, let's crack the code on what AI success already looks like today and how to meaningfully propel AI innovation into an extraordinary tomorrow.
Industry 4.0 -- digitization of the manufacturing sector -- offers some key AI use cases that are already in place. They include examples of predictive maintenance, energy reduction, increased production, and demand forecasting. Here are a couple of illustrations of what that looks like today:
Recently, a household appliance manufacturer in Vietnam leveraged an AI-enhanced acoustic inspection platform that, in just the first month, helped the company increase the accuracy of its defect checks by 95% and doubled the speed of detection that was previously reliant only on workers listening for problems. The tool also aided the company in building a database for defect root cause analysis.
Meantime, a manufacturer with a facility storing high-value goods in the US wanted a way to reduce the energy footprint of the 30 industrial air conditioners powering its substantial HVAC infrastructure. By utilizing an AI-based system that precisely monitors changes in temperature and humidity and automatically makes timely adjustments, the facility was able to slash energy consumption by 30%.
One recent report from Accenture and Frontier Economics estimates that the cumulation of case studies like these has the potential to add as much as $3.8 trillion to the value of manufacturing businesses by 2035. But that financial forecast isn't a foregone conclusion.
Collaboration Will Fuel AI's Innovation Engine
Many organizations today are still spinning their wheels when it comes to AI innovation. Gartner's analysis shows that only about half of AI models make it from the pilot stage to production. Clearly, the route to success is still far from straightforward. However, potential is massive thanks to collaboration between industry and academics to comprehensively drive and regulate the latest in AI technology.
While our minds may associate AI with tech hot spots like Silicon Valley, the most potential might come from other emerging tech destinations. Asia Pacific, for instance, stands as the fastest growing AI market in the world.
Both manufacturing examples described above came from this growing region of AI innovation. They were powered by research and development from FPT Software -- a Vietnam-headquartered global digital transformation and IT services company.  FPT Software weaves AI throughout its work with clients but also recognizes that advanced AI models and systems require a whole new class of expertise and research beyond what even a very robust software engineering organization can offer alone.
And this is where AI collaboration comes into the picture. FPT Software accelerates its capabilities through a center of excellence approach. The company built its AI Center as a regional hub for AI research and development in partnership with some key organizations.
Chief among them is Mila Institute, the world's largest deep learning institute. Based in Quebec, Mila works closely with the FPT Software AI Center and the firm's parent company, FPT Corporation, to conduct research projects on large language models to power AI4Code -- a subfield of AI for enhancing developer productivity. The collaboration also aims at establishing a comprehensive framework that champions responsible AI, thereby mitigating AI risks and improving transparency, fairness, accountability, and privacy in AI applications. Additionally, the FPT Software AI Center has developed core relationships with AI companies like Landing AI to help companies advance the progress of building data-centric AI inspection in practical settings.
"To seize AI's vast potential and accelerate its practical uses, we are joining forces with the top minds in the world," says FPT Software Chief AI Officer Phong Nguyen. "FPT Software and our partners are working towards a globally impactful goal. It is crucial to prioritize responsible AI development as we strive to keep up with the rapid advancements in technology."
Through these partnerships, FPT Software AI Center focuses intensely on creating and training new AI/ML models, experimenting with AI use cases and developing new products to solve common problems in targeted verticals. For example, the center's experts developed a quality control and predictive maintenance platform for manufacturers called I2 (Intelligent Inspection) that powers the two use cases described above based on supervised and unsupervised learning models.
This collaborative approach is one of the most effective paths toward AI acceleration. The complexity of AI systems, the small pool of AI and data science experts, and the need for large-scale data sharing to effectively train AI models will require more organizations today to look outside their corporate boundaries for partners in developing their AI-powered ecosystems.
Never Miss a Beat: Get a snapshot of the issues affecting the IT industry straight to your inbox.
You May Also Like
---