Where to Get Trusted IT Planning Advice
Where to Get Trusted IT Planning Advice
IT planning authorities are everywhere, but finding truly knowledgeable experts with your organization's best interests at heart can be a challenge.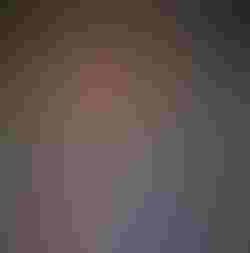 Image: Brian Jackson - stock.adobe.com
The Internet is packed with IT planning advice from many different sources, including vendors, research firms, websites and colleagues. While much of this advice can be useful, even valuable, a lot of it can be either self-serving or misleading.
So where can an IT leader go for advice that will actually help his or her organization plan knowledgably and economically for future enterprise needs? Sadly, there is no easy answer to this question. "IT planning is a challenging task," acknowledged Param Vir Singh, an associate professor of business technologies at the Carnegie Mellon University Tepper School of Business. "Technology evolves at a very fast pace [and] IT needs to support most business processes, which may evolve independently of technology."
To meet the challenge of creating an accurate planning strategy, IT leaders should seek input from multiple sources from across the enterprise and beyond. Still, far too many IT chiefs depend entirely on vendors to determine their planning strategy. That can be a crucial mistake, Singh advised. "Planning should begin internally and the vendors should be used to implement the plan, not to devise the plan," he said.
Looking inside
Often, IT leaders can easily find reliable, neutral advice givers inside their organizations. "IT must cultivate a mutually-beneficial and understanding relationship with business leaders, such as the COO, CFO, and CEO," suggested Ilona Davis, a principal in the risk and business advisory group of accounting and business advisory firm Baker Newman Noyes.

Ilona Davis
An IT leader's own team members are integral to forming a solid plan and should be included in the planning process. "If they're left out, the IT leader risks missing out on the important insights and the advice that's closest to home," said Frank Oelschlager, managing director for technology advisory firm Ten Mile Square Technologies. It's also advisable to seek opinions from a cross-section of employees. "Doing so will result in a much more robust set of information based on the variety of backgrounds, experiences, ideas and things that are important to different people," he noted.
External inputs
Vendors and service providers can often be trusted for useful advice, since they have direct experience with many different types of business and technology issues. Yet it's important to maintain a measure of skepticism when listening to vendors. "Like anything else in life, it's a matter of building trusting relationships with people who are working in your best interest as opposed to making a sale," Davis explained. "It's clear to spot the difference."

Frank Oelschlager
Matt Mead, CTO at digital design agency SPR, is somewhat more cautious. He said he would only seek advice from a vendor or service provider with whom he had a successful existing business relationship. "It's important that you know and trust the person and/or company you're dealing with," he noted. "Unfortunately, some vendors or service providers will ignore the details or stretch the truth in order to make a sale."

Matt Mead
Anyone providing IT advice should easily be able to highlight the differentiators, benefits and drawbacks of various options. "If someone can't answer with pertinent detail why a particular option has a higher or lower cost, or what makes a given solution a potential fit or not for an organization, seek advice elsewhere," said George W. Kudelchuk III, enterprise solutions executive at IT consulting firm Kelser. Indecisiveness is another indicator of a bad advisor. "Not all IT questions are cut and dry -- many aren't -- but if someone can't at least articulate the options clearly, you're in trouble," he added.

George W. Kudelchuk, III
Takeaways
Rapid technology evolution requires forward-looking planning. "One needs to think a few years in advance to see how things will change," Singh said. "If an advisor is not able to help you see what lies ahead, that may be a signal that he or she is a backward-looking advisor." More often than not, the advice provided by this type of individual will be outdated by the time it's implemented.

George Mangos
Communication and understanding are key to aligning IT strategy with financial planning and annual execution cycles, observed George Mangos, PMO director at Bicycle Consulting Group, a project management advisory firm. "With technology rapidly advancing, and total cost of ownership and life expectancy of IT assets reducing more quickly than in recent years, IT leadership needs a team to adapt and meet change openly rather than trying to fit outdated methods of a square peg in a round hole," he explained.
In essence, business partnerships are similar to personal relationships, Davis noted. "All relationships are built on trust, need to start somewhere, and require open and honest communication," she said.
Never Miss a Beat: Get a snapshot of the issues affecting the IT industry straight to your inbox.
You May Also Like
---