Workforce Analytics Move Beyond HR
Workforce Analytics Move Beyond HR
Workforce analytics have traditionally focused on HR's use of them when their value can actually have significant overall business impacts. Realizing this, more business leaders are demanding insights into workforce dynamics to unearth insights that weren't apparent before.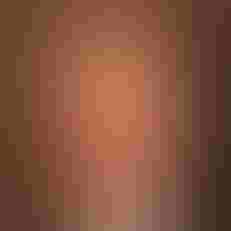 Businesses often claim that talent is their greatest asset, but they're not always able to track what's working, what isn't and why. For example, in Deloitte Consulting's 2018 Global Human Capital Trends report, 71% of survey participants said their companies consider people analytics a high priority, but only 10% are "very ready" to deal with it. According to David Fineman, specialist leader at  Deloitte Consulting, who co-authored the report, business leaders want insights into six focus areas that include workforce planning and shaping, recruiting and staffing talent optimization, culture and engagement, performance and rewards, and HR service delivery.
"The important distinction between focus areas that are addressed today compared with the focus areas from prior years is the emphasis on issues that are important to business leaders, not limiting analytics recipients to an HR audience," said Fineman.
In fact, the Deloitte report explicitly states that board members and CEOs want access to people analytics because they're "impatient with HR teams that can't deliver actionable information and insights…"
As businesses continue to digitize more tasks and functions, it's essential for them to understand the current makeup of their workforces, what talent will be needed in the future, and what's necessary to align the two.
Shebani Patel, People Analytics leader at professional services firm PricewaterhouseCoopers (PwC) said that companies now want to understand employee journeys from onboarding to daily work experiences to exit surveys.
"They're trying to get more strategic about how all of that comes together to build and deliver an exceptional [employee] experience that ultimately has ROI attached to it," she said.
What companies are getting right
The availability of more people analytics tools enables businesses to understand their workforces in greater detail than ever before. However, the insights sought are not just insights about people, but rather how those insights directly relate to business value such as achieving higher levels of customer satisfaction or improving product quality. Businesses are also placing more emphasis on organizational network analysis (ONA) which provides insight into the interactions and relationships among people.


Shebani Patel
While it's technologically possible to track what individuals do, there are also privacy concerns that are best addressed using clustering techniques. For example, KPMG's clients are looking at email patterns, chat correspondence and calendared meetings to understand how team behavior correlates with performance, productivity or sales.
"Organizations today are using [the data] to derive various hypotheses and then use analytics to prove them out," said Paul Krasilnick, director, Advisory Services at KPMG. "They recognize that it needs to be done cautiously in terms of data privacy and access to information, but they also recognize the value of advancing their internal capabilities and maturity from descriptive reporting to more prescriptive [analytics]."
According to Deloitte's Fineman, high performing people analytics teams are characterized by increasing the analytics acumen within the HR function and among stakeholders.
What needs to improve
Like any other analytics journey, what needs to be improved depends on an organization's level of mastery.  While all organizations have people data, they don't necessarily have clean data.  Further, the mere existence of the data does not mean it's readily usable or necessarily valuable.

Image: Shutterstock
"Many organizations are adept at capturing and leveraging HR data from multiple source systems but may not be using operational, financial, unstructured or external data consistently in analytical models," said Deloitte's Fineman. "Organizations are also focused on improving their understanding of the skills and capabilities possessed by their employees for use in strategic workforce planning."
Of course, the definition of what's "strategic" changes over time. Over the past few decades some HR trends have included generally shorter-term employment, outsourcing strategies, and bringing some of the outsourced work back to the US. Now, there is a growing emphasis on "the gig economy" and intelligent automation.
"Organizations are not saying let's reduce and rehire," said PwC's Patel. "It's more from the lens of how do we keep the talent that has been so expensive for us to onboard, train, assimilate and buy into our culture."
Competing more effectively with workforce analytics
While the use of contingent labor isn't new, the models continue to evolve as business evolves.  As always, the challenge is deciding what the division of labor should be at any given point in time.
Some of KPMG's clients are adopting an "Uber for the workforce-type model" that provides contract workers and employees with greater work-hour flexibility than they've had in the past. For example, a stay-at-home parent may want to work for a couple of hours after dropping her children off at school.


Paul Krasilnick
At the same time, some organizations are exploring the idea of providing themselves with more workforce flexibility by virtualizing at least some of their operations.   
"I visited with a large financial institution a few months ago exploring the relocation potential of a full-time workforce segmentation traditionally sourced from higher priced markets such as Boston, New York, and Washington, D.C. to becoming 100% virtual on demand. They're recognizing that with the digitization, you can get the same quality of worker when you need them in Des Moines or Cedar Rapids as you could theoretically in Manhattan, for a lot cheaper, and without necessarily requiring the physical workspace that you previously invested in," said KPMG's Krasilnick.  "The shift could be applied to a variety of capabilities within organizations, so companies are trying to figure out what that radical transformation might look like."
Ultimately, the strategic use of data depends on whether the insights are actually delivering and driving business value.
"Increasingly on the minds of business leaders are the impact automation, talent alternatives and location proximity will have on future workforce demand and supply," said Deloitte's Fineman.
While there's no shortage of workforce-related data, few organizations are using it as effectively as they could yet. Regardless of where organizations are in their workforce analytics journey, they need solid data governance to ensure the responsible use of data and data-related inferences.
Never Miss a Beat: Get a snapshot of the issues affecting the IT industry straight to your inbox.
You May Also Like
---