"[T]he hardware business, you're never going to have the kind of profitability you have in the pure software business." The point? Microsoft leaders know Surfaces will produce lousy margins but believe a device's value isn't confined to its profit; rather, it's defined by lifetime benefits such as app purchases and subscriptions for cloud services. That's the holistic logic Nadella's been advocating.
If the Surface Mini's rumored high-precision stylus is as advanced as alleged, Microsoft might feel bolder about pricing, of course. But if Microsoft truly wants to throw down the gauntlet, it could integrate Windows Phone 8.1's Cortana into the Surface Mini, and thus into the moribund Windows RT operating system. Whatever happens, if Microsoft is serious about making its own tablets, the Mini would be an important step.
A bigger Surface, though less certain to appear, would be important, too. Apple, whose Mac business makes up in profit what it lacks in market share, dominates the market for $1000-plus computing devices. With a 13-inch, high-performance Surface, Microsoft could gain share in this coveted space.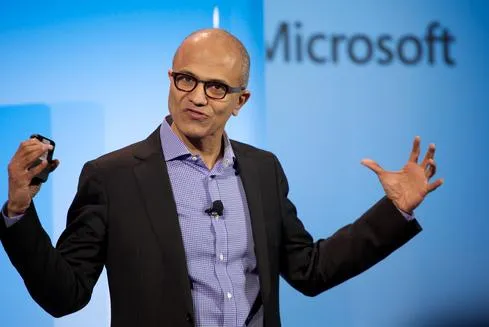 Yes, a bigger Surface would be shackled by Windows 8.1, but again, today's Surface Pros are more limited by their design than the operating system. With the recent update, Windows 8.1 is highly usable, and, with a few tweaks it's not that hard to learn if you're coming from an earlier version. The new Start menu can't get here fast enough, but a number of Microsoft's recent changes, such as the new ability to treat Modern and legacy apps similarly on the taskbar, go a surprisingly long way.
The Surface's bigger problem is its performance. When I know I'll need to work while wedged into a subway seat, I bring my Surface Pro because my bulky Lenovo laptop is too big for crammed conditions, and because there's no way I'm going to touch type a full article on an iPad. Likewise, if I'm at an event and need to carry around a camera, I might bring the Surface so I can fit everything in one bag. But in all cases, I'm trading portability for productivity. When I'm not in these specific scenarios, I drop the Surface for a less-compromised machine. This wouldn't necessarily be the case with a slightly bigger model, because Intel's newest low-wattage Core chips should enable Microsoft to boost performance and screen size without adding too much heft.
As always, this sort of speculation comes with a grain of salt. Bloomberg, ZDNet, and other publications with good track records for pre-release Microsoft details say the Mini is coming, with a smaller number reporting that multiple devices will debut on May 20. This speculation about a larger Surface Pro seems to have come out of thin air, although a few Windows commentators with close Microsoft ties, including Paul Thurrott, have joined the conversation.
It's possible Microsoft will use both Qualcomm and Intel chips because it plans to release two versions of the Mini, one with Windows RT and one with Windows 8.1. But even if that's the case, don't be surprised to see a larger device down the road.
It's worth mentioning that Nadella might appear at the Surface event. His predecessor, Steve Ballmer, didn't travel to New York last year to introduce the Surface 2 and Surface Pro 2, but Nadella is in a different position. He's been impressive so far, quelling investor and customer concerns left over from the Ballmer era. But his praised strategies relate to enterprise services and the cloud, areas firmly within his wheelhouse. He hasn't demonstrated the same skill and vision with hardware, but if he's eager to put his stamp on the Surface line, surprise product announcements aren't a bad way to start.
What do Uber, Bank of America, and Walgreens have to do with your mobile app strategy? Find out in the new Maximizing Mobility issue of InformationWeek Tech Digest.