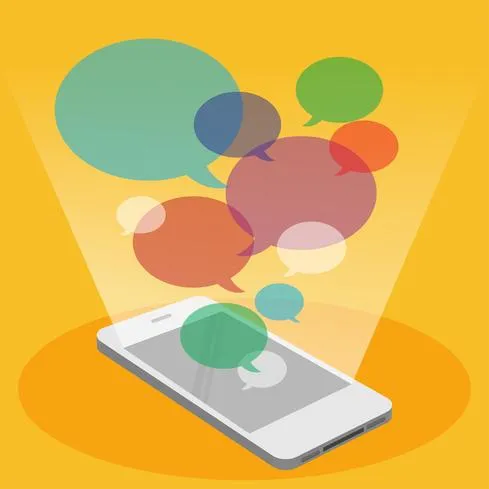 Mobile Messaging Apps: 8 Tips For Keeping Your Workplace Secure
(Click image for larger view and slideshow.)
With Priv sales struggling, BlackBerry aims to release two mid-range Android-based handsets to boost its hardware portfolio. Overall, the company's smartphones sales continue to struggle.
With its prospects on the decline, BlackBerry is looking to the world's most popular smartphone operating system to reverse its fortunes, and plans to release two additional handsets running Google's Android OS.
Company CEO John Chen told Abu Dhabi's The National publication that the former smartphone titan would release two BlackBerry smartphones, one with the company's famous physical keyboard, and another full touch-screen model.
Chen declined to specify when the smartphones would hit the market, but said the price would be significantly lower than the $700 consumer cost of the Priv.
"The fact that we came out with a high end phone was probably not as wise as it should have been," Chen told the publication. "A lot of enterprise customers have said to us, 'I want to buy your phone but $700 is a little too steep for me. I'm more interested in a $400 device.'"
BlackBerry sold just 600,000 phones in the fiscal period ending Feb. 29, down from 700,000 in the preceding quarter, as it struggled to entice customers away from popular, low-cost Android handsets and the polished allure of Apple's iPhone.
Chen argued BlackBerry's expertise in secure smartphone technology would give it a competitive edge over other smartphone manufacturers.
Are you prepared for a new world of enterprise mobility? Attend the Wireless & Mobility Track at Interop Las Vegas, May 2-6. Register now!
"We're the only people who really secure Android, taking the security features of BlackBerry that everyone knows us for and [making] it more reachable for the market," Chen said.
The company faces an uphill battle on all fronts, from declining hardware sales to a lack of support from major application developers. That last is a critical weakness that could result in a death spiral as other applications cease to offer support for BlackBerry.
In a recent blow to the company, social media titan Facebook recently announced it would drop BlackBerry support for Messenger, its popular messaging application. WhatsApp, which is also owned by Facebook, also dropped support.
If developers and popular third-party apps are moving away from the BlackBerry platform. The company's handset division is likely to go away sooner than later -- a fact that Chen made clear.
"Since I started at the company I've been saying I'll make the handset business profitable," Chen said. "If I can't make it profitable because the market won't let me, then I'll get out of the handset business. I love our handset business, but we need to make money."
BlackBerry released its fourth-quarter earnings report April 1. While the company posted revenues of $487 million for the fourth quarter, analysts had been projecting revenue closer to $566 million. BlackBerry's gross profit margin was 45.3%, down from 48.1% a year earlier.
Nearly 40% of the company's revenue came from hardware, while a third came from software and services. However, net loss for the quarter stood at $238 million.
With its finances in less than impressive health, the company is looking toward strategic acquisitions on the software side to boost its standing among enterprise customers who put a premium on security.
In February, BlackBerry confirmed its acquisition of UK-based security firm Encription Limited.
With its experience in cyber-security consulting, Encription will strengthen BlackBerry's new Professional Cybersecurity Services practice. Its new division, announced Feb. 24, was created in response to the growing problem of security breaches amid the rise of connected devices.