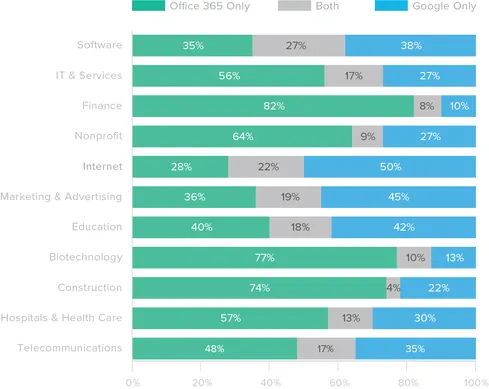 Google Apps Vs. Office 365: Which Suite Reigns Supreme?
(Click image for larger view and slideshow.)
The Chromebook Pixel 2 is no more. The laptop, a second-generation machine of Google's design, was one of the most expensive Chromebooks on the market. The device is no longer in stock at Google.com or Best Buy, and Google confirmed that it discontinued the product. It's somewhat hard to see what's next for Google's personal computing ambitions.
"We're committed to the Pixel program, but we don't have plans to restock the Pixel 2," said a Google spokesperson to VentureBeat via email. There is no Pixel 3 in development, at least not publicly.
The Pixel and Pixel 2 were two of the more attractive Chromebooks to ever go on sale. They featured high-quality aluminum designs and top specs. They were also among the first to include touchscreens -- a feature that's more important than ever for Chromebooks (more on why below.)
Along with the compelling design and unique features came a high price tag of $1,299. Some of that price was no doubt applied to the 1TB of online storage space given by Google to Pixel owners. Even so, the 13-inch Apple MacBook Pro carries the same price tag, and some may argue that Apple's machine does a whole lot more than a Chromebook can. (Lately, Microsoft said Apple's laptop is about as useful as a hat for a cat.)
Google dropped a low-cost version of the Pixel 2 earlier this year.
Google may have ditched its high-end laptops, but it is keeping its high-end tablet for now. The Pixel C is a tablet that can be paired with a detachable keyboard (the "C" is for convertible). The Pixel C, however, runs Android and not Google's Chrome OS. Android apps give the Pixel C powers the Chrome-based Pixels could never enjoy, but that's going to change.
[See Google Cloud Conundrum: 7 Questions That Need Answering.]
Earlier this year, Google announced plans to bring full Android apps to Chromebooks. The company has already released early builds of Chrome that include the Google Play Store and Android applications for its laptops. Making this transition is an important one for Chromebooks, and having a touchscreen is instrumental to ensuring the best experience. It would seem the Pixel and Pixel 2 are the most ideal laptops for the coming Android integration, but that story has gone right out the window.
So what is Google working on now? Bridging the Chrome and Android platforms is the most crucial work on deck for Google. The company has already made good progress and expects to bring Android apps to Chromebooks in the near-ish future. None of the Pixel devices were huge hits with buyers, but that could change if Google gets the design, performance, and price ratio dialed in correctly.