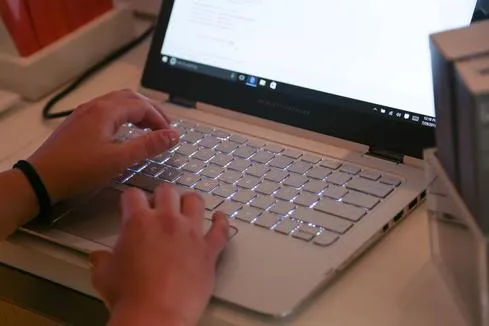 Windows 10 Vs. Windows 7: What Enterprise IT Needs To Know
(Click image for larger view and slideshow.)
It was a relatively quiet week in Redmond, but we still got our share of Microsoft news. Windows Server 2016 is one preview build closer to launch, and Windows Insiders have a new Windows 10 build to test.
Microsoft is continuing its Insider program as part of its Windows-as-a-Service strategy. The program attracted more than five million testers over the course of Windows 10 development and will allow users to test new features before their public rollout.
The latest build of Windows 10 updates arrived for Insiders Aug. 18. Build 10525 is the first Insider Preview update to be released since the OS launched on July 29. Insiders can explore updates and give feedback through the Windows Feedback app.
In this build, Insiders will find an early preview for a feature that will eventually enable users to change the color and transparency of the Start menu, Taskbar, Action Center and Title Bars. An improved Memory Manager is designed for more efficient page storage.
[Upgrading to Windows 10? Try a Macbook.]

On the update front, Microsoft has confirmed it will only provide explanation for what it considers significant cumulative updates for Windows 10. This comes shortly after Microsoft released update batch KB3081424 and was decidedly vague about the fixes it contained.
In a statement to The Register, a Microsoft spokesperson explained:
"As we have done in the past, we post KB articles relevant to most updates which we'll deliver with Windows as a service. Depending on the significance of the update and if it is bringing new functionality to Windows customers, we may choose to do additional promotion of new features as we deploy them."
This is a tricky move for the tech giant, as customers want to know what they're downloading when they get a new OS update -- however small the upgrade may be.
On the topic of updates, Microsoft was forced to deliver an emergency out-of-band patch for a security flaw in Internet Explorer.
The vulnerability could enable remote code execution if a user accessed a specially crafted webpage using Internet explorer. If successfully exploited, the flaw could give a hacker the same user rights as the device owner.
Another Microsoft product to get a preview update this week was Windows Server 2016. Microsoft has released its third technical preview, which delivers the first look at the Windows Server Containers that will enable a faster DevOps process for building and deploying modern apps.
We took a deeper look at Windows Server 2016, specifically on the collaboration between Microsoft and Docker. A Windows version of Docker Engine, which is used to build and establish runtime for a Docker container, runs on the newest preview build of Windows Server 2016.
Office 365 stole some spotlight this week as the most downloaded business app, according to a study conducted by mobile management company Okta. Since researchers began tracking app usage, Salesforce remained on top until Office 365 dethroned it in January 2015.
Google Apps has fallen to Office 365 in almost every app category, including email apps. The Businesses @ Work study is another indicator of how Office 365 is driving businesses to the cloud and proof of success in Microsoft's "mobile first, cloud first" strategy.
Finally, Microsoft sources have confirmed plans to hold a major hardware launch in October 2015. The event will likely set the stage for the Surface Pro 4, Lumia 950 and 950 XL, a new Microsoft Band, and a few other hardware surprises.