Oracle is launching an engineered system meant to duplicate the Oracle Public Cloud on a customer's premises. Equipped with Oracle virtualization and Oracle cloud software, its Oracle Cloud at Customer is a fully compatible implementation of the Oracle public cloud for private cloud use.
Oracle Cloud at Customer includes the same x86 Haswell-based server hardware used in Oracle's own cloud. It will be installed by an Oracle field service crew of technicians, and it will be managed remotely over the network by an Oracle operations team, explained Amit Zavery, senior VP of Oracle Cloud Platform.
Instead of being charged an upfront expense for the hardware and software combination, however, Oracle will invoke the same per hour or per month pricing used with Oracle Cloud, making Cloud at Customer an unusually inexpensive proposition with which to get started.
"Customers will get the same pricing model as is used on Oracle Cloud," said Zavery in a telephone interview with InformationWeek. There's no installation charge, but customers will be expected to sign a contract that will spell out a minimum period of use. He didn't say what length of time might be required, saying it will depend on the individual customer.
[Want to read more about Oracle's future in the cloud? Read Oracle Touts Cloud Revenue Growth In Tough Second Quarter.]
Cloud at Customer was announced by Thomas Kurian, president of product development, at an Oracle CloudWorld event in Washington, D.C., on Thursday, March 24.
Zavery declined to describe the hardware/software package as a "converged" system, but said once implemented, it will supply virtual servers, a virtualized storage system, and virtualized networking. Cisco, HP, and EMC/Cisco/VMware subsidiary VCE produce server clusters optimized for virtualization with storage included as converged systems.
"We have a concept of a Cloud Machine. It's the same configuration in Cloud at Customer as it is in our public cloud," said Zavery. All services, including big data database services available in the Oracle Cloud, will be made available on Cloud at Customer. "We can manage and run all the services on top of it," he said.
Customers, however, will have control over their own applications and virtual machines in the cloud. They will have an Oracle Cloud management console that can see each workload (whether it's in the public Oracle Cloud or Cloud at Customer) and report on the resources it's using, where it's running, and how it's performing.
"You have full control over your workloads, full ability to turn things on and off," Zavery said.
Oracle decided to offer Cloud at Customer as a way to encourage customers to move to hybrid cloud operations and give them the option of keeping sensitive data on premises.
Those that are using Oracle Cloud and its services "want similar offerings behind the firewall," said Zavery. With such on-premises infrastructure, they can meet compliance requirements and regulations on data protection while using public cloud-like data services.
Learn to integrate the cloud into legacy systems and new initiatives. Attend the Cloud Connect Track at Interop Las Vegas, May 2-6. Register now!
Oracle customers in Europe could turn to Cloud at Customer to meet the UK's Data Protection Act or Germany's Federal Data Protection Act, which require data that originates in the country to be stored in the country. It can be used to meet requirements of the Payment Card Industry DSS requirement, the US healthcare industry's HIPAA requirements, or the federal government's FedRAMP security requirements.
Cloud at Customer servers can run all the customer software that Oracle's public cloud can run, including applications written in Python, C, C++, Microsoft .Net languages, Ruby, and Java.
"We're opening up the opportunity for customers to take advantage of the innovation going on in the public cloud," said Zavery, without customers having to duplicate them with their own efforts in their own data centers. Oracle will apply updates and patches as needed as the agent responsible for the on-premises infrastructure.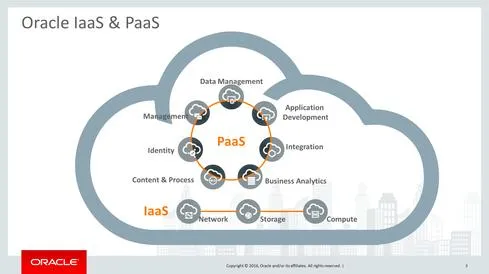 Zavery also said the API set in the Oracle Cloud is nearly identical to that found in OpenStack open source cloud software, although the Oracle Cloud is not an implementation of OpenStack.
"There were a lot of areas in OpenStack that still needed work on," he noted, as Oracle produced its own cloud orchestration and management software. End users are provisioned with virtual servers in Cloud at Customer the same way they are in the public Oracle Cloud.