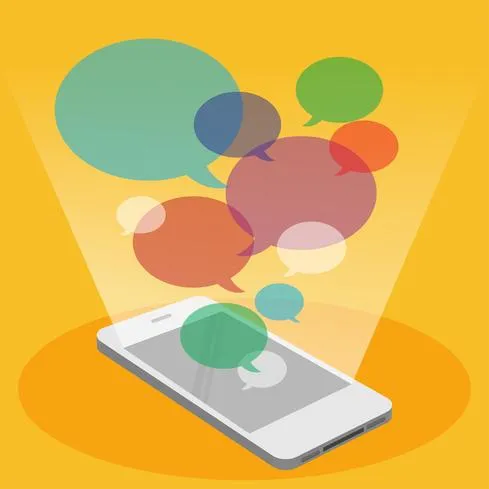 Mobile Messaging Apps: 8 Tips For Keeping Your Workplace Secure
(Click image for larger view and slideshow.)
Facebook is one of several businesses preparing for a future of chatbot communication. The social media company plans to make some key announcements around chatbots and live chat during next week's F8 conference in San Francisco.
Chatbots are chat robots designed to simplify digital interaction. Through the power of artificial intelligence and human communication, chatbots are able to hold conversations and perform tasks for users.
This presents a tremendous opportunity to businesses, which could use chatbots to replace 1-800 numbers as part of their customer service strategies. Unfortunately, most businesses lack the skills and resources to make this idea reality.
[More dev news: Microsoft integrated Xamarin into Visual Studio.]
Facebook has recognized the potential and is now trying to make chatbots available to enterprise users as part of its Messenger service. At this year's F8, it's expected to announce API tools for developers so they can build chatbots and Live Chat Web plug-ins for businesses.
The social giant already gives companies the option to find tech and service providers to help them create content and manage their communities, among other business tasks. However, it does not yet give them access to a portal where they can find developers to help with messaging.
With this update, Facebook is expected to connect businesses with Messenger developers in the early stages of what may become an official partner program, TechCrunch reported.
These developers can help companies create systems for interacting with customers via automated chatbot responses. Such a program would be a boon to companies who want to modernize customer interaction but lack the resources to do so.
While Facebook has not officially announced this news, industry watchers are all but certain. Several sources close to the company, as well as a leaked deck sent to chatbot developers from Facebook, describe the update, according to TechCrunch.
Learn to integrate the cloud into legacy systems and new initiatives. Attend the Cloud Connect Track at Interop Las Vegas, May 2-6. Register now!
The deck explains how chatbots will be able to respond to user queries through "Structured Messages." These messages, which could be used for anything from restaurant reservations to sales confirmations, will automatically include a title, description, image, URL, and call-to-action link.
Live Chat developers could make it easier for businesses who want to simplify online customer interaction by building web plug-ins. When customers click "Message Us" on a company website, they will be taken to the Messenger app to continue the conversation. This would include all the Messenger features customers are used to; for example, read receipts, and the "typing…" notice.
Facebook isn't the only tech giant exploring the potential of chatbots for the future of communication. Microsoft has already jumped on the bandwagon with the debut of chatbots in Skype during its Build 2016 conference.
In his Build keynote, Microsoft CEO Satya Nadella explained how humans will need to teach computers human language, conversational understanding, and personal preferences so technology can be more helpful in users' day-to-day lives.
"Human language is the new UI layer, bots are the new apps, and digital assistants are meta apps," Nadella said, summing up his idea of how communication technology will take shape in the years to come.
Later, at Microsoft's Envision conference, execs demonstrated how chatbots can be used to connect customers with businesses via Skype. Customers will be able to book trips and view delivery orders through the power of AI, without requiring direct contact with someone at the organization.