4 Ways Salesforce.com Likes Facebook
4 Ways Salesforce.com Likes Facebook
Salesforce.com has learned a lot of lessons from the social network, and it shows in its enterprise applications.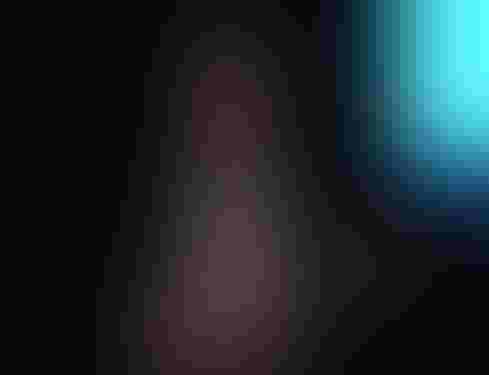 Peter Coffee, Salesforce.com VP of strategic research.
Facebook is celebrating its 10th anniversary this week, and the milestone put Saleforce.com in the mood to comment on the social network's impact on enterprise software.
It was five years ago that Saleforce.com CEO Marc Benioff told top managers that he wanted all of them to get on Facebook because, he said, "this is the direction we need to go with the software we bring to our customers," recounts Peter Coffee, one of the executives who attended the meeting.
That directive soon led to a public "Facebook Imperative" blog by Benioff and was followed later in 2010 by the introduction of Salesforce Chatter, the collaborative social feed and micro-blogging tool since exposed pervasively throughout the vendor's applications and platform.
You could say, "and the rest is history," but that wouldn't really capture the extent to which Salesforce.com has embraced the Facebook way, according to Coffee, VP of strategic research and Marc Benioff's usual warmup act at events ranging from Dreamforce to Cloudforce to this year's Salesforce1 World Tour. After all, what enterprise software vendor hasn't since added Facebook-feed-style interfaces to its applications?
[ Maybe Salesforce.com doesn't want to follow in these footsteps: Read "10 Famous Facebook Flops." ]
"We didn't merely create a medium for personal conversation and laminate that on top of the enterprise software suite," says Coffee in a phone interview with InformationWeek. "The fabric of that collaboration was woven in from the very bottom of the platform, so we're able to make it scalable and we're able to have entities like processes or accounts or external events in ERP or financial systems manifest as an update in a Facebook-like environment," says Coffee.
Point taken, but many other vendors -- whether it's Infor with its Ming.le application or Oracle and SAP with their more recently added collaborative layers -- also let you subscribe to events, accounts, suppliers, and processes as well as people.
A second way in which Salesforce.com stands out, says Coffee, is that it is "turning the siloes inside out," so it's not treating them like three different entities when they're talking to sales, marketing, and service.
"Because of our multi-tenant architecture we're able to do a degree of unification of the view of the customer not only inside the company, but bringing in the customer's behavior -- when the customer chooses to behave in public -- on social networks like Twitter, LinkedIn, and Facebook," Coffee says.
This is certainly much harder to do (and it potentially touches on the third rail called privacy concerns), but to accomplish that Salesforce.com acquired Radian6, which many of its customers are using as a platform for social-monitoring and engagement applications.
"We think it's really important to respond to people in the channel in which they approach you because that's the channel of communication they apparently prefer [as opposed to, say, the corporate call center] and, two, because your active response is now on the same stage, so their followers are aware of your response."
Here, too, Salesforce.com isn't totally unique, technically, as Oracle and SAP have social monitoring and sentiment-analysis capabilities as well as social tools. But we do hear many more real-world examples of Salesforce.com's social tools actually in use -- whether at American Red Cross, Citi, Dell, or Toyota.
The third way in which Salesforce.com is following Facebook's lead -- and it's important and unique to Salesforce.com -- is in presenting itself as a platform rather than a cloud-based application suite. Just as Facebook encouraged other content, application, and experience creators to deliver their ideas within Facebook and extend that environment, Salesforce.com has done the same with its AppExchange and Force.com platform.
"The community started small, but it builds and builds on itself to the point where now, almost every one of our major customers uses the phrase 'Salesforce is our platform' spontaneously in conversations," says Coffee. "Five years ago or even three years ago, that was not the case."
There are hints of this sort of approach with what SAP is doing with what it now calls "The Hana Cloud Platform," but it's far from realizing the sort of network effect that Salesforce.com has seen with Force.com.
In the fourth and most-recent way in which Salesforce.com is following Facebook's footsteps, Coffee says the current Salesforce1 push is not unlike Facebook's emphasis over the last year on improving mobile capabilities.  
"We've redoubled our efforts on mobile to the point where I can now say that our mobile clients evolve three to 10 times faster than do our desktop clients," says Coffee. "That's crucial in an environment in which people treat their mobile as their primary tool for running their lives and getting work done."
Too many companies treat digital and mobile strategies as pet projects. Here are four ideas to shake up your company. Also in the Digital Disruption issue of InformationWeek: Six enduring truths about selecting enterprise software. (Free registration required.)
Never Miss a Beat: Get a snapshot of the issues affecting the IT industry straight to your inbox.
You May Also Like
---