5 March Madness Apps: Yeah Baby!
5 March Madness Apps: Yeah Baby!
Are you ready for the NCAA tournament? Here are five ways you can stay on top of the action, even when you're in the office.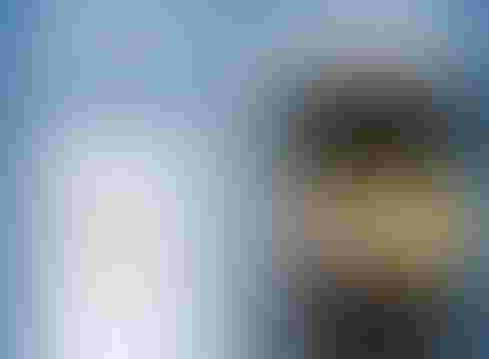 Brush off your brackets, basketball fans: It's time for March Madness. In honor of this year's NCAA tournament, we've put together a handful of apps to keep you on top of all the upsets, highlights, wins, and losses -- especially for the games played while you're at the office.
In addition to these apps, you can stream games broadcast on CBS through the NCAA's March Madness Live site for free. (Your boss won't mind, right?) Matchups aired on TBS, TNT, and truTV will require that you log in using your cable account's username and password. You can also follow the official NCAA March Madness Facebook and Twitter accounts for the latest news and updates.
Check out the apps below and let us know if you have a favorite.
1. CBS Sports

The CBS Sports app features scores, stats, and tweets, plus it streams live video and on-demand highlights and analysis. You can set up personalized push notifications for breaking news and scoring updates as they happen, or set up alerts only for certain games. The CBS Sports app also gives you access to CBS Sports Radio where you can listen in live. Free for iOS and Android. 
2. FanCake



For a different type of March Madness experience, try FanCake. This app, free for Android and iOS, awards you points for every game you watch, which you can then cash in for prizes such as tickets and gear. You can earn awards by predicting the outcome of key plays, for example, or answering questions about plays as they happen. You can also set reminders for events and access team content and custom Twitter feeds.
3. NCAA March Madness Live


NCAA March Madness Live is the official app, free for Android and iOS. Use it to stream all 67 games live -- though it requires you to log in with your cable subscription -- or catch up on highlights and recaps. Another feature that comes in handy: You can set up game alerts to keep you up to date on the action if your team plays while you're at work.
4. NCAA Sports


The NCAA sports app lets you pick your favorite schools to follow for quick access to content and custom scoring alerts, in addition to live video, scores, schedules, and coverage of the March Madness championship games. Outside of March Madness, you'll find regular-season scores and schedules for all divisions of baseball, basketball, field hockey, football, lacrosse, soccer, softball, and volleyball. Free for Android and iOS. 
5. TheScore Mobile



TheScore.com's mobile app was named one of Google Play's best apps of 2013 and earned a spot in the App Store Essentials Hall of Fame. The app, free for Android and iOS, was recently updated for March Madness and features an interactive bracket view to track your teams and a March Madness Upset Tracker, which alerts you at various points in a game when a lower-ranked team is ahead. You'll get your fill of videos, articles, photos, and other sports news from this app, too.
Two other apps worth noting include the ESPN Tournament Challenge (iOS and Android) and Yahoo Sports and Tourney Pickem (iOS and Android), though these are most useful if your brackets are logged with them.
Is Amazon Web Services always the best choice for an infrastructure-as-a-service partner? Register for this InformationWeek editorial webinar and learn about the key differentiators that can mean success for your IaaS project -- or defeat. The How To Choose An IaaS Partner webinar happens March 14. Registration is free.
Never Miss a Beat: Get a snapshot of the issues affecting the IT industry straight to your inbox.
You May Also Like
---