Amazon Tests New Retail Consumer Checkout System
Amazon Tests New Retail Consumer Checkout System
A store in downtown Seattle lets shoppers pull items off shelves and exit the store, with the cost of the items automatically added to their account.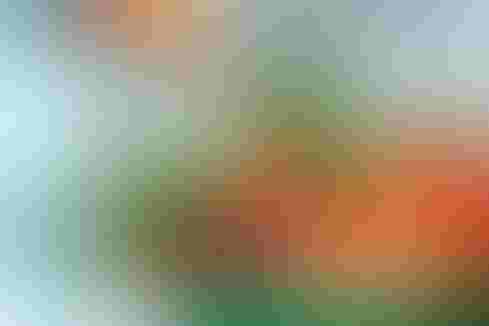 More on Cloud
Live at Interop ITX
Amazon is experimenting with a grocery store in Seattle that allows shoppers to pull food items out of cases or off the shelves and leave the store with them. The checkout counter is non-existent. It's a "just walk out" shopping experience.
It's set up such a store at the corner of 7th Avenue and Blanchard Street in Seattle. So far only Amazon employees can use the store but that may change soon. A video on the Amazon Web site demonstrating such shopping says, "Coming in early 2017."
When checkout is really working, said Michael Chui, a partner at the McKinsey Global Institute, "it will feel like stealing. You grab a pair of shoes and you just walk out," in a year-old retail industry research paper at the University of California at Berkeley.
That frictionless experience is what Amazon is shooting for in one of the world's largest retail markets, the neighborhood grocery store. Despite reports that made it sound as if shoppers will have to enter each item's bar code via their smart phone camera, the Amazon store system only requires shoppers to use their phones to display their Prime bar code identifier by passing it over a scanner at the store's entrance. Amazon Prime membership carries a $99 annual fee but Prime members get free deliveries.
The idea is to make the no-checkout retail operation open to the public at the 1,800-square-foot Seattle location. Instead of reading bar codes at the counter, sensors can tell when an item has been removed, recognize its weight or size, and charge the customer's account accordingly on his departure from the store.
Amazon analytics identifies each shopper's regularly picked out items, which helps sensors identify them on return visits. A video of the experience indicates that a shopper may pick up an item, then return it to the store shelf without being penalized with a charge. Sensors detect the return of the item and deduct the charge.
Want to learn more about how Amazon Web Services is appealing to developers? See AWS Smooths Path To The Cloud; Developers To Follow?
"Amazon is not just planning to build grocery stores, rather, the company is planning to build a frictionless retail selling experience. That technology will make their retail stores scalable in a way that no other brick and mortar stores can match," wrote J. P. Mark, president of Farmhouse Equity Research, named as the number one stock picker in 2007 by Barron's magazine on March 3, 2008.
The way the Amazon retail system works is for shoppers to load an Amazon Go app on their smart phone and then use it to register at a bar code reader as they enter the store. After that, they are filling a virtual shopping cart that sums up their charges and applies it to their Amazon account, sending a receipt to the app as they leave the store.
The News Corp.-owned stock market news organization, MarketWatch, said Amazon is looking to disrupt the $795 billion grocery business with its electronic system in the same way that it overturned book selling and online retailing. The Wall Street Journal and other sources have speculated that Amazon is planning on opening 2,000 such stores.
Amazon Go has been in the making for four years and combines machine learning, computer vision, artificial intelligence and sensors. The system "rids the store of one of the biggest hassles of shopping: the checkout lines," concluded MarketWatch. Amazon filed for a patent on the technology combination on Jan. 8, 2015. The abstract for the patent makes no reference to a grocery-specific setting and instead refers to a "materials handling facility." Instead it seems to be aimed at any form of bricks and mortar retail operation.
"While a user is in the materials handling facility, the user may pick one or more items. The items are identified and automatically associated with the user at or near the time of the item pick," the abstract said. As the user exits the facility, the cost of the items is added to the user's account, it said.
The Seattle store is an experiment, with Amazon supposedly ready to test three different ways to enter the grocery business. The front-end customer time-saving checkout system is just part of an operation with which Amazon could enter supermarket competition. It already distributes thousands of grocery orders a day from its distribution centers near major cities through Amazon Fresh.
Amazon Fresh will deliver a grocery order at the time the customer requests on the same day the order is placed. It is not available everywhere. Rather, it tends to be available in major cities with an Amazon distribution center nearby. Again, the customer must be an Amazon Prime member and pay an additional $14.99 a month for the two-hour delivery window. No charge is made for actual deliveries. A third category, Amazon Prime Now, offers two-hour delivery on an order.
For IT managers in retail, the general purpose nature of the automated checkout system may prove worth studying. If it can work for grocery items, with all their variables, why couldn't it work for everything from clothing sales to big box retailers? If the likes of Wal-Mart, Costco, Staples, BestBuy and Home Depot can't master it, there's always the possibility that Amazon will license it to them for a fee, a bitter pill for the hard-pressed brick and mortar operations already behind Amazon's ecommerce systems.
Amazon's growing depth in artificial intelligence and machine learning also give it a head start in further developing what is clearly a still-rudimentary, automated checkout system. A map of the store with paths leading to the customers' favorite brands and goods would be a competitive advantage to a big box retailer, not to mention the possibility of placing special sale items or alternative, lower cost goods on the user's device display.
The future of many forms of retailing may depend on some type of just-walk-out checkout system that resembles what Amazon has on display in Seattle. Online ordering is one major channel of future retailing, but when it comes to food, customers have retained a preference for inspecting the items they're considering and evaluating them themselves. And IT committed to supporting retail operations may be figuring out sooner, rather than later, what systems are going to need to be implemented to retain such customers.
Never Miss a Beat: Get a snapshot of the issues affecting the IT industry straight to your inbox.
You May Also Like
---