Android 5.0 Lollipop: Smartphone OS Arrival Guide
Android 5.0 Lollipop: Smartphone OS Arrival Guide
When will your device get the latest version of Android? Here's the scoop from phone makers.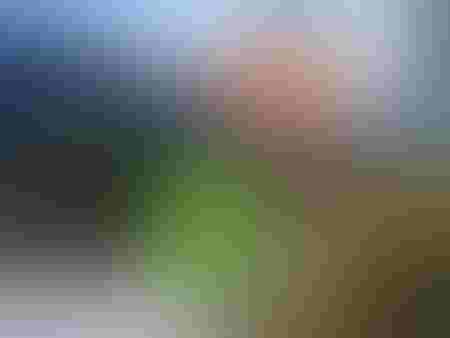 (Image: <a href="http://commons.wikimedia.org/wiki/File:Android_Lollipop_Logo.jpg" target="new">Birdies100</a>)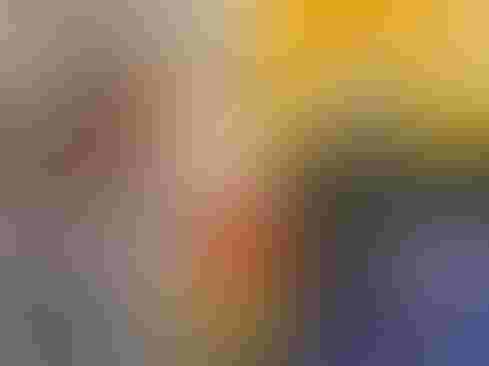 Holiday Gift Guide 2015: What Techies Want
Holiday Gift Guide 2015: What Techies Want (Click image for larger view and slideshow.)
Every year Google releases a new version of Android, and every year most Android device owners wait months for the updated OS to reach their phones. Google's system for distributing system-level updates is the polar opposite of Apple's, which makes the new code available to everyone at the same time. Instead, it is up to individual Android phone makers and wireless network operators to deliver updates like the latest version -- Android 5.0 Lollipop -- to their customers. Some smartphone vendors are better than others about upgrading their devices.
If you're anxious to know when your smartphone might be graced with the newest operating system from Google, here's a primer on which phone makers have committed to delivering the goods.
Google's Nexus-branded devices should already be running Android 5.0. The Nexus 6 smartphone and Nexus 9 tablet shipped with Android 5.0 installed, and Google was quick to offer Lollipop to the Nexus 4, 5, and the 2013 WiFi-only Nexus 7. Similarly, Google has pushed Lollipop to Play Edition handsets, including the HTC One, Samsung Galaxy S5, Sony Xperia X Ultra, and Motorola Moto G. Play Edition handsets have been stripped of OEM and carrier bloatware and instead run pure versions of Android. They are available directly from Google. It should be no surprise that Google ranks at the top when it comes to updating its own branded smartphones and tablets.
[Don't know what to do when dad can't figure out his new smartphone? See 7 Excuses To Avoid Family Tech Support.]

Motorola, which was owned by Google until October, was quick to offer Lollipop, too. Motorola has already begun distributing Lollipop to the second-generation Moto X Pure Edition, Moto G US GSM version, and Moto G Global GSM version. Motorola and its carrier partner Verizon Wireless have said the Droid Turbo will be upgraded to Lollipop but have not said when.
HTC has been fairly vocal about its Lollipop plans. The company has a general promise in place to update its flagship devices within 90 days of the Android source code being released by Google. HTC representatives have taken to Twitter to reiterate these plans and ensure customers that Lollipop is on track. US owners of the HTC One and other models should see Lollipop by mid-February.
In addition to its Play Edition handset, Sony said Lollipop is on deck for its entire line of Xperia Z smartphones and tablets. That includes the Xperia Z, Z1, Z1s, Z2, Z3, Z3v, and Z3 Compact. Sony said it expects to start the first wave of Lollipop deliveries in early 2015.
LG has already begun pushing Android 5.0 Lollipop to the G3 smartphone. The G3 is LG's flagship smartphone for 2014. It started delivering the update to G3 handsets in Poland in early November and is slowly making it available in more countries. LG said it will offer details about updates for its other handsets soon.
Do you own a Samsung handset? Are you dying for some Lollipop? I'm sorry to hear that. The company has not announced any plans to update its devices to Android 5.0 Lollipop. That doesn't mean it won't; it's just not saying when. If you're rocking a Galaxy S5, Note 4, or Note Edge, it appears as though you're going to have to wait a while.
All the details above have been confirmed with the companies in question. There are plenty of rumors floating around about Lollipop for devices such as the GS5, but you can bank on the information provided here. All the companies appear eager to get the updates out the door for their flagship smartphones. If or when Lollipop will trickle down to midrange and entry-level devices is a guessing game at best.
Want proof that your IT team is special? Apply now for the 2015 InformationWeek Elite 100, which recognizes the most innovative users of technology to advance a company's business goals. Winners will be recognized at the InformationWeek Conference, April 27-28, 2015, at the Mandalay Bay in Las Vegas. Application period ends Jan. 16, 2015.
Never Miss a Beat: Get a snapshot of the issues affecting the IT industry straight to your inbox.
You May Also Like
---