Android Designers Seek Distance From Apple Smartphones
Android Designers Seek Distance From Apple Smartphones
Samsung's $1.05 billion patent infringement loss against Apple sends Android designers back to their drawing boards. Is there a safe, smart, and marketable smartphone design that's very different?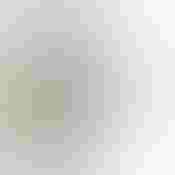 10 Best Apps For the Samsung Galaxy Note
10 Best Apps For the Samsung Galaxy Note (click image for larger view and for slideshow)
Apple's $1.05 billion win over Samsung in a U.S. District Court jury trial is a setback for Apple's rival smartphone manufacturers and Google's Android mobile operating system. But after a temporary delay, they are likely to bring fresh designs to market.
In the aftermath of the trial, many manufacturers are rethinking how close their designs come to the iPhone, going back to the drawing board to put more distance between themselves and the patented iPhone designs on file.
Samsung has dropped rubberbanding, a.k.a. bounce-back, in its popular Galaxy S III phones, one of the infringement claims against it in the U.S. District Court trial. The bounce-back effect occurs when a user reaches the edge of an electronic document and, rather allowing him to become disoriented in white space, the user interface returns to the center of the document. Samsung has substituted a blue glow for the bounce-back feature to warn a user that he's approaching an edge.
"Competitors will start to make more deliberate differences in their models from Apple's. That could be quite disruptive" to their production schedules in the near term, said Ovum telecommunications analyst Jan Dawson, in an interview.
[ Want to learn more about how Apple has built a patent portfolio with an unusual emphasis on design patents? See Apple Beats Competition With Design--And Design Patents. ]
Apple "laid down the foundation for how consumers expect a smartphone to appear," with a large touchscreen on a black, rectangular handheld device. Coming up with variations that are equally appealing to consumers "will be expensive" for companies such as LG or HTC, which have fallen on hard times as their models got crowded out by the iPhone's success, he said.
During the trial, Apple's attorneys held up a RIM Blackberry and a Nokia Lumia as examples of how some smartphone makers are able to produce designs that don't mimic the iPhone. But Dawson noted that advice wasn't all that helpful as design guidance. Neither of the cited models has been doing very well in the marketplace.
Nevertheless, smartphone producers should be able to build enough variation into their designs to produce appealing units and be back in production within a few months. The Apple vs. Samsung trial focused on seven specific patents, which gives designers specific goals to design around, he noted. That won't always forestall a future suit by Apple. If a competitor presses Apple too closely in the future, it may be cited for infringing patents that were not litigated in Apple vs. Samsung. Apple owns 763 design patents on its products, which make up 11.6% of its patent portfolio, according to the patent database MDB Capital Group, a bank with a lending practice based on intellectual property.
Christopher Carani, chairman of the American Bar Association's design rights committee and a partner in McAndrews, Held, & Malloy in Chicago, said Apple was upholding a high standard in industrial design that other smartphone manufacturers should heed. "I am highly confident that the world's leading industrial designers, including the impressive young American industrial designers, will rise to the challenge of creating ... different smartphone designs," he said in an interview.
He acknowledged, however, that will be an expense for any smartphone manufacturer and the process will lead to delays in new models. Both developments will temporarily give Apple a stronger hand in the marketplace. Nokia abandoned its own Symbian operating system last year to adopt Microsoft's Windows Phone 8 and gain the financial backing of Microsoft for a new generation of Lumia smartphones. Dawson said Windows Phone 8 is a clear alternative platform to the iPhone, and was unlikely to draw the attention of Apple's patent enforcement effort.
At the same time, it's unclear how many consumers will purchase Windows Phone 8 models. Windows 8 itself, with its new scrolling tile user interface, will not be available on PCs and laptops until later this year. Once it becomes generally available, sales of Windows 8-based smartphones will pick up, predicted Dawson.
Nokia rushed Wednesday to announce new models before the Apple iPhone 5 is expected to be unveiled Sept. 12. Neither Nokia nor Microsoft could say when the Lumia 820 and 920 would be delivered, which carriers would offer them, or what their prices would be, unusual omissions in a smartphone's launch.
Nokia's stock fell 16% after its Windows Phone 8 offerings were given a going-over by critics. Apple's stock rose to a new high of $676.27, up $6.04, on Thursday.
At the same time, Motorola announced three new models the same day as Nokia, with an uncertain delivery date of sometime "before the holidays" and likewise undisclosed pricing. The Motorola, Nokia, and a rumored Amazon Android smartphone all have the earmarks of being rushed out ahead of the iPhone 5. If previous iPhone announcements have any bearing, an Apple announcement will eclipse other manufacturers' attempts to command consumer mindshare for a few weeks.
During the trial, Apple was claimed to have a 50% margin on iPhone sales. It may be able to expand that margin further if Samsung and other competitors decide the only safe way to compete in smartphones is to possess a license from Apple for its patents. If it negotiates an agreement, Samsung is likely to end up paying $30 per smartphone and $40 per tablet sold, according to terms disclosed during the trial, based on a previous Apple/Samsung discussion of a patent license. Samsung rejected the fees as too high. If anything, however, Apple's patent values and its hand were strengthened by the Aug. 24 jury decision.
The case is expected to be appealed to the U.S. Circuit Court of Appeals. Apple is seeking injunctions against the sale of eight Samsung models in the United States. Dawson said of the 20 million Galaxy S III smartphones Samsung has sold since its May launch, 4 million were sold in North America. If Samsung is enjoined from further sales in the U.S., it will appeal the court's decision, he predicted.
Never Miss a Beat: Get a snapshot of the issues affecting the IT industry straight to your inbox.
You May Also Like
---