Apple Buyer's Guide: From MacBook Air To XServe
Apple Buyer's Guide: From MacBook Air To XServe
We compared the Mac Pro, MacBook, MacBook Pro, MacBook Air, the iMac, the Mac Mini, and XServe, to help you choose the Apple computer that's right for you. This story originally appeared March 22, 2008.
Maybe that most recent e-mail virus was the last straw. Maybe you've been longing for a computer that "just works" and that you actually look forward to using. Maybe Microsoft Vista finally just sent you right around the bend. Perhaps it was that "Mac guy" on the commercials. Or maybe you are the "Mac guy."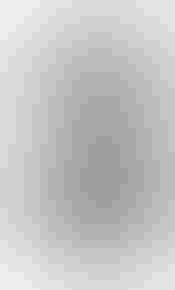 The Mac Pro is as fast and powerful as it looks.(click for image gallery)
For whatever reason, you've decided to buy a new computer from Apple and want a little help sorting out the different models. Well, you're in luck, because perhaps more than at any other time, Apple's product lineup is clear, logical, and targeted at distinct types of users and uses. The entire product line is one of the strongest Apple's ever had. Without hyperbole, it may be the best overall line of computers anyone has had, ever -- there's not a bad Apple among the bunch, and some are truly superb.
Plus, if you're a PC guy or gal contemplating making the switch to the Mac world, the good news is that, if you have to, you can still use Windows on just about any new Mac. Parallel's Desktop for Mac, VMWare's Fusion virtualizer products, and Apple's own included Boot Camp dual-boot enabler all allow Windows to run at native or near-native speed on your Mac. So, these days, your choice doesn't have to be either-or, it can be both.
From design to function, from form to performance, you pretty much can't go wrong with anything Apple is currently selling. We've tested them all in our labs over the past months, and they're just that good. Read on and we'll help you choose the right one.

1
Mac Pro

Pro is the label for this powerful beast, and a Pro it is, in capacity, capability, and price. If you are serious about your work, whether it is graphics, programming, video, number-crunching, or just about anything else, the Mac Pro will chew it up and spit it out.
The aluminum industrial design that has been a part of the last several versions of the Pro is both sleek and efficient. Under the hood, the Mac Pro proves it's not just all show, with what is still one of the most accessible, best-designed desktop chassis ever built. Four full-size expansion slots give the capability to add to your monster -- two are PCI-Express 2.0 (one of these is double wide to handle wide high-performance graphics cards), and two are the slower PCI Express variety. Four easily accessible 3.5-inch drive bays hold high-speed SATA or SAS drives up to 4 TB. Quad-core Intel Xeon processors (up to 3.2 GHz) do the heavy lifting, and a 12-MB L2 cache per processor, a 6-MB cache shared between each pair of cores, and dual 64-bit, 1,600-MHz frontside buses make sure the powerful CPUs rarely sit idle. Up to 32 GB of 800-MHz DDR2 dual in-line memory modules provide about as much RAM as most folks will ever need.
A huge array of ports provide virtually every connectivity option under the sun: the back of the Mac Pro holds both optical and analog audio in and out jacks, FireWire 400 and FireWire 800 ports, three USB 2.0 ports, and two gigabit Ethernet ports. Easy-access front ports -- another FireWire 400 and FireWire 800, two more USB 2.0, and a headphone jack -- make it convenient to attach peripherals such as video cameras.
Graphics options include one or more ATI Radeon HD 2600 XT or Nvidia GeForce 8800 GT cards, but the Nvidia Quadro FX 5600 will provide world-class capability (at pro prices, adding $2,850 to the cost). The bottom line is that you can trick up the Mac Pro to do anything you want it to do, so long as you have the cash. A base model costs a reasonable $2,799, given the capabilities, and you can customize the Pro all the way up to five figures with options.
2
MacBook Pro



The MacBook Pro, available in 15-inch and 17-inch screens, gives you high-end capability in a portable size.(click for image gallery)
For a laptop that provides high-end features and power, and is a true desktop replacement for power users, the MacBook Pro delivers the goods. Both the 15-inch and 17-inch models are fully fitted with expansion ports (USB 2.0, FireWire 400 and 800, DVI video, optical/analog audio in and out, and ExpressCard), and the latest version includes up to 4 Gbytes of 667-MHz RAM and an Intel Core 2 Duo CPU at up to 2.6-Ghz speeds.
802.11n wireless capability plus Gigabit Ethernet provides external connectivity and the Nvidia GeForce 8600M graphics card provides very solid, if not blazing, performance while still being relatively frugal on power. We've seen MacBook Pros used as portable multimedia production stations, and they can do just about anything a desktop can do, in a well-designed and portable package.
All that power doesn't come particularly cheap -- the 15-inch starts at $1,999 and the 17-inch begins at $2,799, so if budget is your top concern and you don't need the full capacity of the Pro, Apple has provided the MacBook to meet your needs.
3
MacBook

The MacBook is positioned as Apple's "consumer" laptop, but it is also an economical business laptop for those who don't need the full capabilities, or price, of the MacBook Pro. Eschewing the brushed aluminum of Pro for a clean black or white chassis, and downsizing from a 15-inch or 17-inch screen to a crisp and well-lit 13.3-inch screen, the MacBook is smaller and ligher, and uses an integrated graphics processor instead of the more powerful, but also more expensive, Nvidia graphics card in the Pro.
You can still get up to 4 GB of RAM and the hard drive options go all the way up to 250 GB, but the starting price of the basic MacBook, at $1,099, is about half that of the lowest-priced MacBook Pro. Both laptops use an Intel Core 2 Duo CPU with the processor speed of the MacBook being a notch or two slower than the Pro, at 2.1 GHz or 2.4 GHz. Apple has positioned the MacBook as an affordable all-around laptop and it delivers on the promise, giving good performance at a budget price. As small and light as the MacBook is, Apple has another option for those for whom even 5 pounds is a couple of pounds too many.
4
MacBook Air

The MacBook Air is a study in compromises. If you want one of the lightest, smallest, most mobile full-featured laptops available, the Air is the one you want, and fair warning, when you hold one in your hands, it's very hard to resist the allure. Sure, it currently has the highest "wow, cool" factor and geek-envy quotient out there (and the Air plus an iPhone is the obvious digerati's choice), but the real reason you'd want one is maximum portability -- the combination of light weight, sleek design, and capability is genuinely amazing. The processor isn't as fast as much of the rest of the Mac line, but it's fast enough, a true Intel Core 2 Duo processor, running at either 1.6 GHz or 1.8 GHz, and it sips power like a miser. Included memory is good at 2 GB of 667-MHz DDR2 SDRAM standard, but there is no capacity for further expansion. The 13.3-inch glossy screen is absolutely brilliant, and the backlit full-sized keyboard and multitouch gesture-supporting trackpad are usable even in cramped quarters.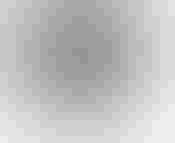 The stylish iMac desktop has a clutter-free all-in-one design.(click for image gallery)
The battery life is good, but the nonremovable battery is perhaps the most questionable design feature in the Air -- you can't carry an extra battery for extended off-power use, and to replace it eventually you'll have to send the unit back to Apple.
But it truly does fit in a manila envelope (varies between 0.76 inches and an amazing 0.16 inches thick), weighs almost nothing (3 pounds), and is small enough to use even in a normal coach airline seat. You'll definitely want to spring for the optional external optical Superdrive (add $99 to the $1,799 starting price), as well as the USB 2.0 to Ethernet adapter ($29), since the Air has neither included. The hard drive option (80 GB) is fairly small by usual laptop standards, and the optional 64-GB solid-state drive which, along with a faster processor, takes the Air to a stratospheric $3,038, is clearly only for those who really need it or for whom price is no object. In short, the Air does not make as good a desktop replacement as either the MacBook or MacBook Pro, but for pure portability, the Air truly is on top of the world.
5
iMac

The new iMac looks like nothing more than a sleek Apple LCD monitor, but amazingly Apple fit the rest of the computer into the well-designed all-in-one case as well. Both the 20-inch screen model (starting at $1,199) and the higher-end 24-inch variety (starting at $1,799) are good, solid, all-around performers, providing everything a desktop user could want in one compact package, without the sprawl of clutter and wires a typical desktop offers.
With maximum 4 GB of 667-MHz SDRAM, up to a 1-TB hard drive, an 8x SuperDrive (CD/DVD burner), built-in camera, and bundled iLife software suite, the iMac provides just about everything an individual or family could need in a desktop package, minus the mess, and at a reasonable price point.
6
MacMini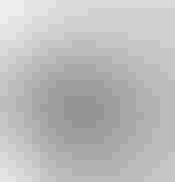 Apple's rack-mounted XServe offers good value for the server-side world.(click for image gallery)
The Mac Mini gets little press these days, even from Apple, but it is still the least expensive Mac you can buy, starting at $599 (albeit with no display, keyboard, or mouse, all purchased separately). Just slightly larger than Apple's Airport Extreme wireless access point, at 6.5-by-6.5-by-2 inches deep, the Mini looks more like an accessory than an entire computer, but it includes all the normal features and connectivity options you'd expect.
It's no speed demon compared with the rest of Apple's lineup, but it runs the same Intel Core 2 Duo CPU (1.83 or 2.0 GHz), has a minimum of 1 GB of RAM standard, and comes bundled with Apple's iLife software suite. If you need a basic computer without high-end speed or blazing graphics capability, or a very small, portable computer-in-a-box, especially if you already have a keyboard, mouse, and monitor, the Mini is by far the cheapest way to enter the Mac world.
7
XServe

Most people, when they think Apple, don't think of corporate and enterprise server rooms, but in recent years, there have been a surprising number number of mission-critical government systems built on Apple's XServe and XServe RAID platform, in part due to Apple's high performance for low cost, as well as lack of vulnerability to most widely circulated Windows-based malware and other security risks.
Apple's XServe is still a value leader, if not quite as ground-breaking as it was at introduction, and it offers true enterprise-level capability and features in a standard rack-mountable format. The XServe comes with one or two quad-core Intel Xeon processors running at 2.8 or 3.0 GHz, up to 32 GB of 800-MHz DDR2, and RAID options. It also offers the kind of remote manageability and redundancy necessary in any true server-room product -- options for dual power supplies, RAID options, lights-out management, remote access and management via VNC or the Apple Remote Desktop 3 package, as well as the ability to run either headless or with an ATI Radeon X1300 graphics adapter. And the real kicker here, compared with similar Windows-based servers, is the low cost of the Mac OS X Server license; for unlimited clients it's an absolute steal, and without having to hassle with complex licensing agreements. One low price, no license wrangling. That's music to an administrator's ears.
Apple's long-term focus on the large enterprise, never its core market outside of scientific, media production, and education arenas, has always been somewhat meandering. So it was no huge surprise to see Apple's XServe RAID product, a price/performance leader when it was first introduced, quietly discontinued in mid-February 2008. Those needing mass storage solutions for server-class situations are directed to a similarly capable, but rather more expensive, product called the VTrak E-Class from third-party vendor Promise.
Never Miss a Beat: Get a snapshot of the issues affecting the IT industry straight to your inbox.
You May Also Like
---