Apple Documents Undisclosed iOS Services
Apple Documents Undisclosed iOS Services
Apple describes services as "diagnostic," but does not address criticism that backdoors undermine security and privacy.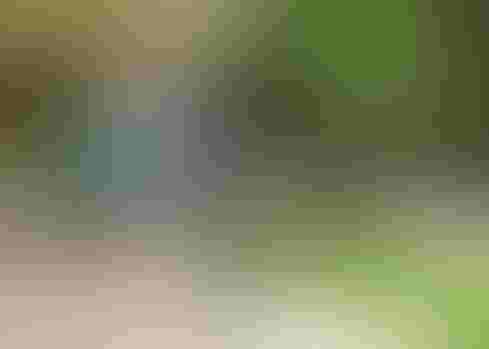 Apple-IBM Deal: 9 Moves Rivals Should Make
Apple-IBM Deal: 9 Moves Rivals Should Make (Click image for larger view and slideshow.)
Following questions about undocumented iOS services that bypass security features, Apple has posted a support article on its website that characterizes the services as tools for troubleshooting by enterprise IT departments, developers, and AppleCare representatives.
"Each of these diagnostic capabilities requires the user to have unlocked their device and agreed to trust another computer," Apple's documentation states. "Any data transmitted between the iOS device and trusted computer is encrypted with keys not shared with Apple."
Apple also notes that the services can be accessed wirelessly by users who have enabled iTunes Wi-Fi Sync on a trusted computer.
Trust of course is the issue here. If everyone could be trusted, encryption would not be necessary. Apple appears to be unwilling to acknowledge potential gaps in its trust model or the possibility that authorities may seek to use these services as shortcuts around the burden of judicial process.
[Apple posts strong Q3 earnings, but the big test comes next quarter. Read Apple Profit Healthy: All Eyes On Fall.]
Forensic researcher Jonathan Zdziarski, who raised questions about these previously undocumented services in a hacking conference presentation last week, responded to Apple's attempt to allay concerns by stressing that he is not concerned about Apple's intent. Rather, he worries that the backdoors Apple has left in iOS could be abused by others.
"What does concern me is that Apple appears to be completely misleading about some of these (especially file relay), and not addressing the issues I raised on others," Zdziarski wrote in a blog post.
Apple describes three previously undocumented services in its help document: com.apple.mobile.pcapd, which "supports diagnostic packet capture from an iOS device to a trusted computer"; com.apple.mobile.file_relay, which "supports limited copying of diagnostic data from a device"; and com.apple.mobile.house_arrest, used for transferring documents via iTunes and Xcode.
These services do have legitimate uses. But they also present a security and privacy risk because of the way they've been implemented.
Zdziarski explains that com.apple.mobile.pcapd is available on every iOS device and can be activated without the user's knowledge. The service is not restricted to devices enrolled in an enterprise policy or a device configured for development.
"What makes this service dangerous is that it can be activated wirelessly, and does not ask the user for permission to activate it … so it can be employed for snooping by third parties in a privileged position," said Zdziarski.
With regard to com.apple.mobile.file_relay, Zdziarski calls Apple's characterization that the service provides diagnostic data "misleading." Diagnostic data, he insists, should not include "SMS, Notes, Address Book, GeoLocation data, screenshots of the last thing they were looking at, and a ton of other personal data."
Apple asserts com.apple.mobile.file_relay "respects iOS Data Protection." But Zdziarski contends that the service bypasses backup encryption, that the information can be dumped wirelessly, and that Apple's pairing record implementation -- used to establish that a device is trusted -- extends trust to many devices rather than one and unlocks data protection in a way that's too broad.
Finally, Zdziarski observes that while com.apple.mobile.house_arrest is not a backdoor, it provides access to information that is privileged and should never come off a phone. He also gives Apple credit for finally acknowledging these services and expects that Apple will quietly address some of the issues raised in upcoming releases.
Managing the interdependency between software and infrastructure is a thorny challenge. Enter DevOps, a methodology aimed at increasing collaboration and communication between these groups while minimizing code flaws. Should security teams worry -- or rejoice? Get the DevOps' Impact On Application Security report today (registration required).
Never Miss a Beat: Get a snapshot of the issues affecting the IT industry straight to your inbox.
You May Also Like
---