Centurylink Cuts Prices, Doubles Cloud Capacity
Centurylink Cuts Prices, Doubles Cloud Capacity
CenturyLink uses its Tier 3 and Savvis acquisitions to build out its public cloud capacity rapidly and to compete better on price, executives say.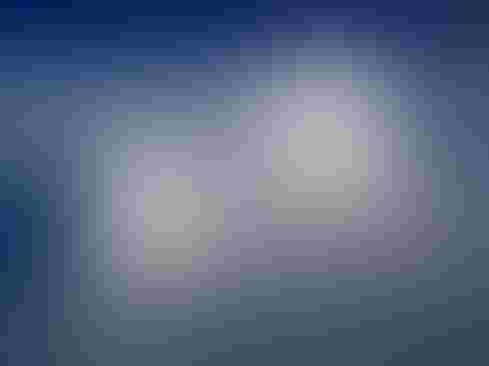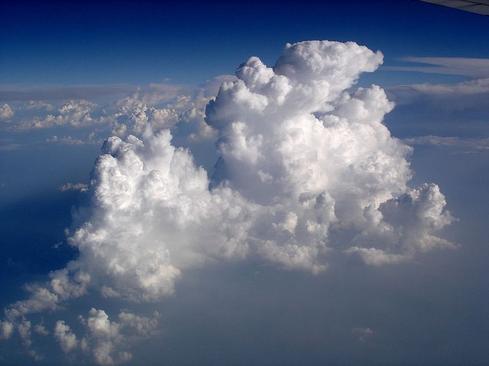 (Image: <a href="http://commons.wikimedia.org/wiki/File:Cloud_From_Plane_1.jpg" target="_blank">Ron Pieket</a> via Wikimedia Commons)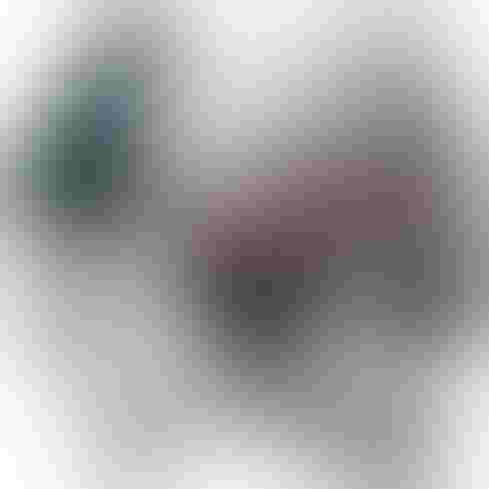 8 Data Centers For Cloud's Toughest Jobs
8 Datacenters For Cloud's Toughest Jobs (Click image for larger view and slideshow.)
CenturyLink is rapidly expanding its cloud datacenter capacity and dropping prices. It's doubled the public cloud capacity that it got when it acquired Tier 3 last November and is seeking to remain competitive with Amazon, Google, and Microsoft on key services.
Tier 3's software and operations style became the public cloud infrastructure for CenturyLink, available in nine datacenter locations operated through Tier 3. CenturyLink has also started adding cloud availability to datacenters from its 2011 acquisition of Savvis. Savvis is the backbone of another phase of CenturyLink's business, CenturyLink Technology Solutions, which provides managed and hosted services for government and enterprises. One of Savvis' six datacenters in Santa Clara, Calif., now includes a Tier 3 cloud node. In Washington, where Savvis also operates multiple datacenters, another has been converted for use as a Tier 3-style, CenturyLink Public Cloud Center.
With those two conversions, CenturyLink now has 11 operating cloud centers and will add one in Canada and one in the United Kingdom this quarter. It will add two more in the Asia-Pacific region in the third and fourth quarters, bringing its total to 15, with an additional center to be added at a still undisclosed location by the end of the year, company spokesmen say.
"We've doubled our public cloud capacity in 140 days," notes Jonathan King, VP of cloud strategy. Savvis has a total of 32 cloud and managed services facilities around the world. While some are devoted to telecommunications, the majority remain devoted to the managed-services side of the business. It's still to be determined how many will ultimately host public cloud services.
[Want to learn more about how CenturyLink is trying to compete? See CenturyLink Pursues Big Data, High Traffic Workloads.]
CenturyLink has more options than most companies to expand into cloud services because the combined CenturyLink Cloud and CenturyLink Technology Solutions operations have about 1,000 customers. CenturyLink is the second-largest operator of colocation services, in which a company installs its own servers in a cage at an Internet access point, wrote Andrew Higginbotham, senior VP for cloud and technology, in a blog post. It operates 56 of them.
CenturyLink dropped prices on basic compute and storage components to remain competitive with moves made first by Google, then by Amazon Web Services and Microsoft Azure. "The typical CenturyLink virtual machine will cost 50% less than before," says King. CenturyLink offers a 100% uptime service level agreement.
CenturyLink offers a highly flexible method of virtual machine provisioning that allows customers to put together the combination of resources they want. A standard virtual CPU is now priced at 1 cent an hour, but RAM and other resources must be added to that. RAM is another 1.5 cents per GB per hour, or 6 cents for 4 GB. Storage is 15 cents per GB per month, making direct comparisons to other cloud providers a little more difficult. Archive storage and object storage are also 15 cents per GB per month. Bandwidth for moving data out of the CenturyLink Cloud is 5 cents per GB per month.
As a veteran of the telephone industry, the company is used to some components of its product line being on a price-reduction curve, says King. "We understand how to operate on the pricing curve. We have to be competitive on certain components."
CenturyLink, in addition to expanding facilities and reducing prices, is playing up developer-friendly features, like the open source Bosh software for ease of Cloud Foundry deployment. CenturyLink was a founding member of the Cloud Foundry Foundation back in March.
In an interview, King also cites the technical chops of key executives. Jared Wray, former founder and CEO of Tier 3, is now CTO of CenturyLink for cloud computing. He founded the Iron Foundry project to bring .Net languages into Cloud Foundry. The company has named Lucas Carlson, former CEO of AppFog, head of its CenturyLink Innovations Labs, an R&D organization. The company acquired AppFog, a platform-as-a-service vendor, last June. Developers in the center are encouraged to contribute to Docker and other cloud-related open source projects, King says.
Can the trendy tech strategy of DevOps really bring peace between developers and IT operations -- and deliver faster, more reliable app creation and delivery? Also in the DevOps Challenge issue of InformationWeek: Execs charting digital business strategies can't afford to take Internet connectivity for granted.
Never Miss a Beat: Get a snapshot of the issues affecting the IT industry straight to your inbox.
You May Also Like
---