Chrome OS Update Improves Security, Supports Folders
Chrome OS Update Improves Security, Supports Folders
Chrome OS's new features include support for the "OK Google" hot word for Google Now.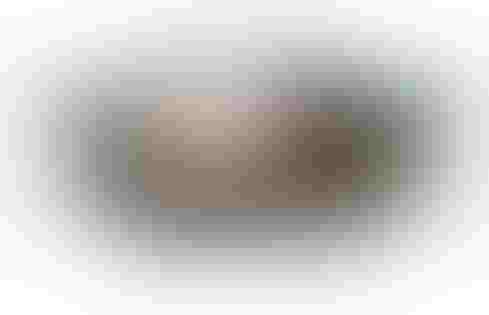 Google has rolled out an update for its Chrome OS devices. The system update fixes bugs, improves stability, and manages to cram in a few new features, too. Google said Chrome devices can expect to receive the update automatically over the next several days.
One of the key new features added to the OS is support for folders within the Launcher. This means Chrome device users will be able to sort and arrange all their applications exactly as they want within the Chrome Launcher. Previous versions of Chrome OS laid out the applications in successive screens full of apps. It was cumbersome to sort through apps quickly. (Did I put Angry Birds on the third or fourth screen of apps?) Folders will be a boon to those seeking more control over their apps and home-screen experience.
Google added support for the "OK Google" hot word when using Google Now. It can be used within the new-tab page and Google.com to initiate searches, set appointments, check the weather, or perform other actions. For now, the OK Google hot word works only in English in the US. Google didn't say if or when the hot word will expand to other languages and regions.
[Google's getting into the mobile device management business. See Google Buys Divide: BYOD Play.]
In response to user feedback, Google said it added back the minimize button, which lets users stow away unwanted windows. Google says windows can be tiled left or right with a long press of the maximize button.
Last, Google made a security enhancement that businesses -- and the IT department -- will like. Chrome OS has implemented captive portal detection when users are signed into their device and account. This will help people get online in public spaces such as airports, cafes, hotels, and other locations that use a captive portal to provide Internet access.
Google said that the new version of Chrome OS (stable channel 35.0.1916.116) will be available to all but two Chrome-based devices. For unknown reasons, the Asus Chromebox and Samsung Series 3 Chromebox won't be updated to this latest release. This is an odd step, since one of the central pitches of Chrome OS is that all devices will be updated continuously with the latest version. Google did not immediately respond to a query seeking more details.
Earlier this month, Google showed off a whole new range of Chromebooks with partner Intel. Chromebooks are low-cost alternatives to Windows and OS X machines. Most of the laptops that run Chrome OS cost $300 or less. They can be purchased directly from Google, the device manufacturer, or retailers.
Could the growing movement toward open source hardware rewrite the rules for computer and networking hardware the way Linux, Apache, and Android have for software? Also in the Open Source Hardware issue of InformationWeek: Mark Hurd explains his "once-in-a-career opportunity" at Oracle.
Never Miss a Beat: Get a snapshot of the issues affecting the IT industry straight to your inbox.
You May Also Like
---