CloudPhysics Adds Virtual Storage Troubleshooting Service
CloudPhysics Adds Virtual Storage Troubleshooting Service
Storage Analytics app applies predictive analytics to virtual storage problems inside customers' VMware-equipped data centers.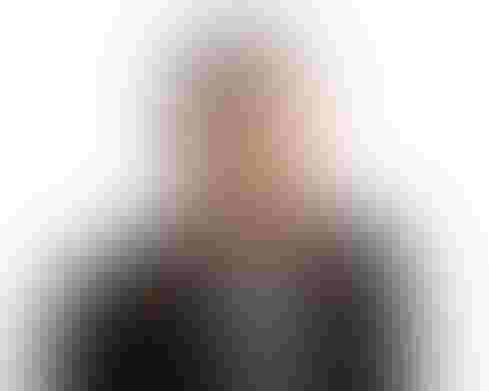 Jeff Hausman, CEO, CloudPhysics
CloudPhysics has introduced Storage Analytics, an application that applies intelligence to virtual storage management. The offering, launched June 24, applies predictive analytics to virtual storage problems inside customers' VMware-equipped data centers.
In addition, its software-as-a-service is now equipped with Smart Alerts. CloudPhysics' monitoring can not only spot trouble brewing in a virtualized environment through metadata collected from an on-premises virtual appliance "observer," it can also issue alerts along with specific recommendations for actions.
Cloud Physics is a new kind of online monitoring company that analyzes the data from many customers to see what's working where and what isn't. Then as fresh trouble brews, its analytics system consults the knowledge base and alerts customers to the remedies.
Its monitoring service can spot underlying hardware issues, such as firmware bugs or device incompatibilities, as well as report on the overall operational health of a virtualized environment. Unlike other systems monitoring, however, it claims to be predictive and prescriptive, allowing customers to take actions that head off trouble before end users are inconvenienced or systems are brought to a halt.
[Want to learn more about Cloud Physics? See CloudPhysics: Your VMware Performance Secret Weapon.]
Cloud Physics was founded to apply analytics to virtualization management. Its servers collect 140 billion event samples of configuration, performance, and failure data from its user base. It has collected 50 trillion samples to date. The firm is seeking a patent on its data center simulation system through which it learns from the data.
Its service is priced at $895 per host server per year. There is also a free community edition of the service.
The firm was founded on the assumption that an increasing share of the data center would operate as a virtualized resource, and a broad knowledge of the best management practices for those resources could be used to help run future data center.
The Mountain View, Calif., startup just received $15 million in a C round of funding led by venture capital firm Mayfield, as well as Kleiner Perkins Caufield & Byers and Jafco Ventures. A year ago, it received its first round of $10 million from Kleiner Perkins. Early investors included VMware founders Diane Greene, the firm's first CEO, and its chief scientist, her husband, Mendel Rosenblum, bringing CloudPhysics' total to $27.5 million.
The firm announced Wednesday that its founding CEO, John Blumenthal, is stepping aside for a more experienced hand, Jeff Hausman, who will join CloudPhysics the week of July 14. Hausman has 20 years of experience in software products and SaaS. He was previously senior VP for the Information Availability and Intelligence Group at Symantec, with 2,000 employees. The unit had $1 billion in revenues, according to CloudPhysics spokesmen. He joined Symantec with its 2011 acquisition of LiveOffice, where he had been COO. He has also held posts at HP and Veritas.
Blumenthal, who co-founded the firm with Irfan Ahmad, CTO, will continue to lead product strategy as VP of product management. He remains on the CloudPhysics board of directors. "Jeff and I worked together at Veritas, where I saw firsthand his operational leadership strength," Blumenthal said in the announcement.
CloudPhysics is leveraging "collective intelligence" to achieve smoother data center operations, Hausman said in the announcement, adding he wanted to be part of such a field.
The firm won the Best Innovation award at VMworld in 2012; it is primarily focused on VMware vSphere customers.
IT leaders who don't embrace public cloud concepts will find their business partners looking elsewhere for computing capabilities. Get the new Frictionless IT issue of InformationWeek Tech Digest today (registration required).
Never Miss a Beat: Get a snapshot of the issues affecting the IT industry straight to your inbox.
You May Also Like
---