Consolidation Raises Questions Over CRM
Consolidation Raises Questions Over CRM
Innovation is on the fast track as vendors raise the stakes in hotly contested market Customer-relationship management applications are at the "midtier [level] of innovation," SAP chairman and CEO Henning Kagermann said at a news conference at the vendor's Sapphire user conference in Orlando, Fla., last week, and there's room to grow.
Some of the latest improvements--customization and best practices for specific industries, integration to enable a demand-driven supply chain, and enhanced analytics--may help address concerns business-technology managers have about the effectiveness of CRM deployments. But as the software industry consolidates and enterprise resource planning vendors' CRM products reach parity with those from CRM-specific providers, questions are being asked about who will lead the market into the future.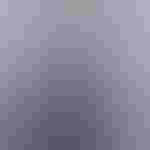 CRM apps are at the midtier level of innovation, SAP CEO Kagermann says.

SAP last week unveiled what it's calling its most comprehensive CRM offering to date, along with a slate of new and enhanced products. They all use SAP's NetWeaver integration, application server, and portal technology to link to each other. NetWeaver also can be used to connect to other enterprise-software systems and as a platform for adding industry-specific processes onto existing applications. MySAP CRM 4.0 includes processes for 23 industries, channel-management features for visibility into the demand chain, and integrated analytics. Two weeks ago, PeopleSoft Inc. released new predictive analytics for its CRM software and telecommunications-specific CRM apps, while Oracle next week will add new analytics tools to its marketing software.
But it's SAP that's been putting the most pressure on Siebel Systems Inc., the company that essentially created the CRM market. Siebel, with 3,500 customers, still had the lion's share of the market--24.9%--in 2002, versus 15.9% for runner-up SAP, according to a new Gartner report. But just one year earlier, Siebel commanded 28.5% to SAP's 10.9%. And in the 12 months leading up to last year's fourth quarter, SAP claims its CRM revenue was 65% of Siebel's. By the end of the first quarter, it says the 12-month results hit 85% of Siebel's revenue. What accounts for the uptick, says SAP VP Darc Rasmussen, is companies' desire to "manage their businesses, not their front office or sales, [to create] a demand-driven supply chain. It's not about a point solution. It's about business processes within a specific industry context."
For example, consumer packaged-goods companies could use SAP's CRM and upgraded supply-chain management software to link trade promotion planning across departments. Colgate-Palmolive Co., which runs 95% of its business on SAP, expects that trade-promotion management features will give it better insight into its marketing spending and improve post-promotion evaluations by integrating with its demand planning, internal forecasting, and supply-chain software, CIO Ed Toben says. "The value of integration is the real driver," he says.
Siebel says it has integration with back-end systems covered with its Universal Adapter Network to create a single view of the customer and 21 out-of-the-box industry-specific processes. Vertical-industry CRM apps account for more than 80% of its revenue, and within two or three years, they will be 100% of its revenue, executive VP David Schmaier says. And Siebel's analytics software is its fastest-growing product line, at more than 200% growth this year. Those tools have Siebel well-positioned for the future, Schmaier says. "Within three years, every CRM deployment will include analytics."
Despite the reports of CRM implementation failures, Siebel says deployments are growing at its biggest customers. "Three years ago, we had seven customers with 4,000 users deployed; now, we have over 40 megadeployments," says Schmaier, pointing at companies such as Merrill Lynch, which is in the midst of a 30,000-user deployment. "They're doing this in smaller bits and buying incrementally."
Photo of Henning Kagermann by Sacha Lecca But some customers in the highly targeted midmarket find value in a fully integrated suite. Patrick Harris, IT director at Sealing Systems, a small, privately held manufacturer, runs Oracle's ERP and CRM applications. "It was more integrated than I ever expected," Harris says. "A lot of people are talking about salespeople with visibility to the CRM system, but this works the other way, too--operations people are using it to see into the [product] pipeline and better prepare."
Consumer appliance manufacturer Tilia Direct Inc. is switching from Siebel's CRM to SAP's to cut down on integration work and maximize its limited IT resources. "We needed to concentrate our resources to be skilled in one area," says Eric Parrott, senior manager of business systems, because it isn't efficient for a company its size to maintain expertise in both Siebel and SAP systems.
PeopleSoft agrees. "In a down climate, the way to cost savings is to limit the number of vendors you work with, which lowers the number of toolsets, upkeep, and maintenance costs," says Joe Davis, VP and general manager of PeopleSoft's CRM division. Should it emerge intact from Oracle's hostile takeover bid and acquire J.D. Edwards & Co., PeopleSoft could have a compelling CRM story when it comes to vertical-industry expertise. J.D. Edwards is skilled in servicing manufacturers, and PeopleSoft rates high in the services industry. "Those skills are hard to come by, and nowhere is vertical expertise more important than in applications for CRM," says Joanie Rufo, research director at AMR Research. "The way you manage relationships, place orders, and manage the sales process is very different by industry."
The packaged CRM market, according to Gartner, has potential: Only 15% of companies have deployed commercial CRM software. Competition will only intensify as a large part of the market weighs its choices.
Never Miss a Beat: Get a snapshot of the issues affecting the IT industry straight to your inbox.
You May Also Like
---