Customer Service for Startups: Get it Right from the Beginning
Customer Service for Startups: Get it Right from the Beginning
Proactive relationship management with early customers is critical to the success of growing start-up companies.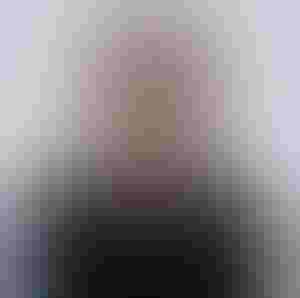 For a fast-growing startup, that first customer experience with your product or service is crucial. It's easy for teams to be focused entirely on the product itself and not invest in the right steps to build out good customer support practices. However, with customers expecting more and more from the companies they do business with, businesses of all sizes need to start putting their customers front and center. Not sure where to start? Here are four tips to make sure you get it right from the very start.
Personalize customer interactions. It may sound like a lofty goal, but in the early stages of a startup, it's important to talk to every customer. As the face of the company, it's especially important that the founder be available to those early customers on a personal level. Give customers your email address, and respond in a timely fashion. Model this behavior in front of your team, however small or large.
In the early days of Zendesk, we realized that our perfectly crafted emails tended not to get responses. As soon as we made them simpler and added one or two handcrafted sentences — the response rate became much higher. Our customers noticed the difference between an automated email and a real person, and they responded to that.
Have conversations with your customers, and don't sell them anything. I know it sounds crazy and you're probably wondering, "Why would I waste my time just talking to customers without making a sale?" Well, it's because you're nurturing relationships that will matter and bring returns in the long run. Call some customers and find out how they're enjoying the product. Ask if they have any feedback. These conversations can spark ideas for new products and features that address any pain points customers are seeing now or for the future. Now, the customer knows you took the time to have a conversation with them, will start to have more positive associations with your brand, and are more likely to open the next email you send to them.
Learn what makes customers happy and what makes them angry. It's important not to think of customer service as simply answering questions and resolving complaints, but as a feedback machine. Each customer interaction allows you to capture and analyze any feedback you're receiving, so use the opportunity to pay close attention to what your customers are saying and implement their feedback into your business. Your startup is likely to see much more success as a result. 
Listen on your social media channels and investigate every complaint. Those are gifts, and they're how your customers will teach you. Dig into the details to find meaningful insights, and don't ignore them because they tell a story you don't want to hear or because they're hard. Pay attention for precisely those reasons.
Be proactive. The future of customer service is all about being proactive. Don't wait until your support queue gets flooded with product issues and customer complaints. Instead, pay close attention to trends you're seeing in customer feedback and try to address then before they escalate and get out of hand. Or, better yet, predict the issues your customers could run into and present a solution to them before they even have a problem. The future is all about being proactive, not reactive.
Pedro Muller is Startup Initiatives Manager for Zendesk. Pedro joined Zendesk in 2013. Throughout his time at the company, he has played many roles in the development of the Latin American market. Currently, as Startup Initiatives Manager, he scales the Zendesk for Startups Program and develops relationships with accelerators and incubators across the globe, helping startups build the best customer experiences from the beginning.
Never Miss a Beat: Get a snapshot of the issues affecting the IT industry straight to your inbox.
You May Also Like
---