Data-Driven Hospitality
Data-Driven Hospitality
Hilton's customer-data system tells the people who need to know who the best--and occasionally the worst--customers are. John Fiorendino, a classic road warrior who spends more than 200 nights a year on the road as senior director of global business development for Hitachi Data Systems, is very clear on what it is hotels still get wrong. His short list: coffee that tastes like yesterday, desk chairs that double as instruments of torture, and shower curtains covered with grime. Business technology might not seem to have a role in preventing slimy shower curtains. But there's much within the hotel industry that stretches the mind--such as the fact that Hilton Hotels Corp. has learned that customers are more satisfied when they have a problem and the hotel staff takes care of it than if the stay goes flawlessly.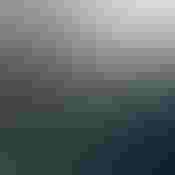 "The hospitality industry is a people business," says Hilton CIO Tim Harvey, seated, with Chuck Scoggins, senior director of Hilton.com.



Photo by Brad Jones

Giving hotel staff the information to make those critical recoveries--like knowing just how precious a John Fiorendino is and making sure that, at the very least, he doesn't have two straight nights in a creepy shower--is the reason for being for CIO Tim Harvey and the rest of Hilton's IT team. It's also the reason Hilton, during one of the industry's worst downturns in decades, piled $50 million into a custom-built customer-information system that since late last year has been integrated to cover 22 million guests in every property across eight brands that Hilton owns. "The hospitality industry is a people business," Harvey says. "It doesn't do any good to have great customer information that's only in the reservations system and available to the call center. We need to have it common across all systems."
Hilton is putting its customer-information system, called OnQ, to the test in a high-stakes expansion program. As the industry regains momentum, Hilton is opening 125 hotels this year and an estimated 150 in 2005. OnQ is the IT centerpiece of a 2-year-old Hilton customer- relationship-management strategy, officially known as "customers really matter," though company wags prefer "customers rejecting Marriott," Hilton's chief rival and the only other hotel company expanding at such a pace. The strategy is pinned on the idea that employees with a clearer idea of who customers are and what their past Hilton experiences have been can engineer constant improvement.
There's plenty of risk in the strategy. For one, Hilton needs to present its deep customer histories clearly enough that employees at the front desk, where turnover averages more than 100% a year, can put it to use. And Hilton is trying to use the integrated information system, combined with its HHonors frequent-guest program, to build loyalty with customers across an incredibly diverse mix of eight hotel brands--so the same customer is recognized checking into a $79 room at Hampton Inn in Davenport, Iowa, or a $540 suite at the Hilton Hawaiian Village in Honolulu.
When Fiorendino recently arrived at one of the Hilton properties he frequents most, the Doubletree Hotel in San Jose, Calif., front-desk manager Sheila Santos entered his name, was prompted to welcome him, and confirmed that the room he was getting based on his preferences in OnQ was what he wanted. Santos then asked him if he wanted to get frequent-flier miles for his stay--something OnQ can do for just about any airline. He provided an account number, and the miles were his. Next year, Hilton expects OnQ to help drive more revenue per visit, such as letting Santos sell restaurant reservations or tee times or concert tickets. Or it may let Fiorendino check in by himself at a kiosk.
OnQ might even make the high-stress, high-turnover front-desk jobs more appealing. Santos says it eases the pressure by speeding up a variety of check-in tasks and makes it more likely that she can give customers what they want, making the job more rewarding. "It has made me as a front-desk manager and desk clerk much more efficient," she says.
A lot of love and sweat went into building OnQ, a system that's about 70% custom-coded. The custom components, many of them written in Perl, include a property-management system, the CRM application, and a hotel-owner-reporting module. The 4 terabytes of customer-profile information are managed in an Informix database from IBM, and all the pieces are integrated with a Pegasus Solutions central reservations system, Newmarket International's Delphi sales-force automation tool, a modified legacy revenue-management system, PeopleSoft financial and human-resources apps, and its E-commerce site, Hilton.com.
The system is delivered as an IT service to the franchise-dominated chain. Hilton owns just 52 of its 2,216 hotels, and franchisees license the software, paying Hilton annual fees that work out to about three-fourths of 1% of a hotel's revenue.
A key measure of success for Hilton is share of wallet--of all the money a person spends on hotels, how much goes to Hilton? One of the main values OnQ delivers is establishing the value of a customer to Hilton based on personal history and on predictive modeling of the business the person is likely to do. The extra attention to VIP customers has been paying off: Among its 6 million most-valued guests, Hilton says, the percentage of their spending on hotels in one of Hilton's eight hotel brands grew from 40% to 61% over the last two years, coinciding with the "customers really matter" strategy and rollout of OnQ. The system even can be used to identify that very rare unvaluable customer. One such frequent guest of Hilton's Hampton Inn brand, it turned out, hadn't paid for a single night over 107 stays. Once OnQ went live, it became clear this customer had logged a complaint each time she stayed at a Hampton property, taking the brand's "100% guest satisfaction" guarantee to extremes. "Let's just say we invited her not to be a customer," Harvey says.
That customer probably never knew what hit her, and Harvey doesn't want guests to be aware of the technology that's augmenting their stays. Hilton's IT leadership is stacked with hotel-industry veterans who have no trouble defining IT success in terms of how quickly guests get to their rooms and whether the rooms are what they asked for. Harvey looks at it this way: If guests are disappointed, eventually, Hilton's shareholders will be, too. "We are passionate that our brand is only as good as our customers think we are," he says.
  HILTON FACTS 2,216 Number of hotels in the Hilton company, of which about 98% are franchisee-owned 50% Share of rooms that are booked by people calling hotels directly 78,000,000 Approximate overnight stays at Hilton hotels last year 100%+ Annual employee turnover at hotel front desks, where Hilton is trying to deliver more-relevant guest information 280,000 Number of people with last name Smith among Hilton's 22 million-person, 4-terabyte customer database 2% Estimated share of revenue Hilton spends on business technology, including its 540-person IT staff Hilton's 1999 acquisition of Promus Hotel Corp., which added five brands to the company, gave the hotelier a catalyst to review and improve its technology environment, says Forrester Research analyst Henry Harteveldt. Five years later, Hilton is on the leading edge in terms of using technology to go beyond rewards programs and gain deeper understand of its customers. "What they've done is to say that you earn loyalty with more than points and upgrades," he says. "You recognize the bread and butter."
One way OnQ already is yielding measurable benefits is in its ability to match customer reservations with profile database records. Before the system's deployment, just two of every 10 guest reservations could be matched to an existing profile. With OnQ, it's matching 4.7, and Hilton says that number can be closer to six.
Such success brings a smile to the face of Chuck Scoggins, senior director of Hilton.com and a key figure in the OnQ development project. Each customer profile includes a variety of information, from credit-card data and stay histories to frequent-flier miles and room preferences, all of which can be used to match people to their profiles. The company considers its matching technology, which lets the front desk search through 180 million records and get answers almost instantly, to be critical intellectual property. "These are our algorithms, and we believe they're the best in the industry," Scoggins says. That's why Hilton continues to custom-build most of its software instead of buying off the shelf. "I'm reluctant to replace something we've worked so hard on until we can be sure it will be a significant improvement," Scoggins says.
OnQ's $50 million price tag makes it by far Hilton's largest technology investment of the past several years, but there have been other areas of improvement, too, all of which leverage OnQ in some way. For instance, by letting people manage their HHonors accounts online, the company has reduced call volume, allowing it to cut the number of domestic call centers it operates from six to four (see sidebar story, "Not All Net: Most Sales Still Come By Phone").
For OnQ to fulfill its mission, it needs to do more than deliver information; it needs to be a decision-support tool. For example, if a guest has complained in the past about being bumped from an overbooked hotel and moved to another Hilton property, the system will highlight that history should the same situation come up, thus making it less likely a hotel will ask that customer to "walk" again. Conversely, the system may indicate that a non-HHonors guest looking at the last minute to extend his stay should be turned down so the room can be held for an unconfirmed diamond HHonors member expected to show up that night. "I'll run the risk of not filling 100% of my rooms to make sure my diamond or gold customer is satisfied," Harvey says.
The risk Harvey and his team know they need to guard against is hitting hotel staff with so much information, or doing it in a disruptive way, that it prevents employees from interacting with guests and making judgments. Forrester's Harteveldt offers the scenario of an employee needing to balance the possibility of a gold customer showing up against a lower-points HHonors CEO who has just brought 25 employees along for a meeting and now wants to spend an extra night. "You have to balance common sense with dollars and cents," Harteveldt says.
While OnQ helps Hilton run its existing operations, the system's real return will be measured by whether it lets the company reinvent what it does and what it offers customers.
On the check-in front, Hilton has been experimenting with kiosks at hotels in New York and Chicago, with plans to expand the program to 45 hotels this year. Each hotel will get an average of three kiosks, which use Web services to call information from the OnQ system, and there's also an employee on hand with a tablet computer connecting wirelessly to the full OnQ system to assist customers who have trouble with the new check-in option. Next year, Harvey expects guests to be able to print airline boarding passes from the kiosks before departing the hotel. Hilton also is working on offering Web check-in by year's end. Hilton hopes to expand its profile preferences beyond rooms. For the best guests, that might include what they want in their rooms when they arrive--water, extra pillows, a treadmill--or other ways to individualize treatment. By next year, Hilton expects to begin pitching customers additional services, such as golf, spa, or theater packages, based on their preferences.
It's also planning to build Web-based connections to let corporate travel departments at its biggest customers directly book rooms from Hilton's central reservation system and give them a window into the OnQ system to access certain information from their employees' profiles.
For 50,000 smaller business accounts, Hilton is rolling out portals for booking employee travel, letting them take advantage of volume discounts and access their Hilton travel records, called from OnQ, to generate reports on their Hilton spending. It's a way to offer a degree of personalized service to companies that aren't big enough for Hilton to provide dedicated staff to serve. The program is in testing with nine companies with plans to launch later this month.
Harvey hasn't lost sight of the more distant future. Hilton's 540-person IT staff spends about $132 million a year--about 2% of revenue--on IT. About $1 million of that goes to true research and development investigating emerging technologies. As in so many other industries, one of those technologies is radio-frequency identification, which involves tiny transmitters that can be read by nearby readers. For Hilton, it could lead to embedding RFID tags in HHonors cards, so that information from OnQ could be used to alert staff to guests as they enter a property. "Too often, we forget to think about innovation in the rush to meet business objectives," Harvey says. "We get so intent on trying to deliver, but that thinking outside of the box is crucial to our future success."
Although Hitachi Data Systems' Fiorendino believes such things would be "cool," he's not wavering from drinkable coffee, a comfy desk chair, and a clean shower as the essentials. But he sees how being recognized immediately by a hotel's property-management system might come in handy once in a while--say, while he's waiting in an interminable check-in line at a Las Vegas hotel, behind guests who spend far less with any hotel chain than he does. "I resent standing in line behind some jackass in flip-flops with a cooler in his hand," Fiorendino says. "I want some guy in a red jacket to pull me out of line and lead me to a VIP window."
Just wait, John. Hilton--and most likely other hoteliers--may be there sooner than you think.
Never Miss a Beat: Get a snapshot of the issues affecting the IT industry straight to your inbox.
You May Also Like
---