DevOps Gives Nationwide Building Society an Edge on Upstarts
DevOps Gives Nationwide Building Society an Edge on Upstarts
Adopting practices for continuous delivery offers organizations a way to remain competitive in the British banking scene.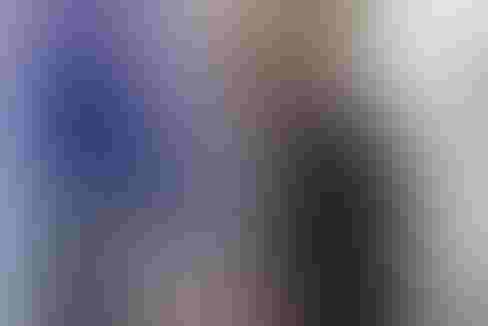 Image: Nationwide Building Society
A legacy that spans more than a century in the financial world is not enough to fend off the rise of disruptive players. Britain-based Nationwide Building Society embraced DevOps principles in response to market changes, says Richard James, who is the ways of working enablement leader for the cooperative financial institution. Nationwide may have banking experience on its side, but James says market pressures that include long-term, low-interest rates make it a challenge to stay ahead. "Within the industry, retail banking is an increasingly hard place to be sustainable," he says.
Nationwide, James says, offers mortgage, savings, personal banking, and credit card services to its 16 million members. Its services are available through branches, digital channels, and contact centers with an infrastructure that includes CRM systems and data warehouses, with an on-prem and off-prem footprint that he says is growing across multiple public cloud platforms. Further complicating IT management are more than 100 mergers Nationwide has been through, James says. "The technical landscape is relatively broad because of the history of what we've inherited and merged with."
In addition to those factors, the macroeconomic climate and expectations of Nationwide's members motivated the organization to apply DevOps methodology, James says. That included assistance from CloudBees to use automation to aid in continuous software integration. There is a focus on sustainability, he says, with less effort spent maintaining the IT environment and more time for software development. "With the advance of the age of digital," James says, "members need us to be more adaptive, experimental, and more able to engage and rapidly to meet their needs."
Drawing upon ideas from younger software companies, he says, offered some guidance on how best to organize work for the modern era. "We want to get to a place where we can practice the three ways of DevOps around flow feedback and continuous improvement," James says.
As Nationwide delves further into DevOps, he says it is exploring areas such as cyber liability, engineering, and actively collaborating in digital channels. This is a path to introducing concepts such as toil and error budgets. It can also help bridge business goals and customer centricity with the organization's IT operational focus, James says. It may lead to a common language for operations to have a voice at the leadership table alongside the business team.
"What could have been a technology-focused initiative around dev and ops has become much more about how we bring together biz, dev, sec, ops in service to our customers," James says. So instead of dividing IT measures on one side and business KPIs on the other, he says Nationwide is starting to realize the benefits of tying them together.

Richard JamesImage: Nationwide Building Society
The basic principles of DevOps are not necessarily new, James says, but this has improved cross-functionality among his organization's teams. It has set Nationwide on a path to reduce the distance between its operations and development aspects. James says the intent is to bring together dev and ops to ensure the organization can be resilient and act with agility. Through continuous integration and continuous delivery, Nationwide's teams are better aligned to actively produce code, he says.
"We have a vibrant in-house engineering capability," James says, "supported by partners to help with their experiences across industries." This includes the use of automation tooling to support Nationwide's move towards DevOps. This transformation has included learning techniques around value stream mapping, he says, to reduce waste in processes, and use automation to accelerate feedback loops.
There is a movement, James says, in the open software scene to share knowledge that furthers the spread of DevOps among more organizations considering this path to transformation. "It's a really engaging, connected, and learning community who actively want to help," he says, "not from a particular desire to make money but because the principles of DevOps are something people are genuinely interested in supporting the growth of."
For more on DevOps, follow-up with these articles:
Cloud Threat Report Shows Need for Consistent DevSecOps
How Continuous Intelligence Enhances Observability in DevOps
Q&A: Labourey on CloudBees' DevOps Role, Google Partnership
Never Miss a Beat: Get a snapshot of the issues affecting the IT industry straight to your inbox.
You May Also Like
---