DevOps Isn't a Dirty Word
DevOps Isn't a Dirty Word
Here's how visionaries can most effectively make the case for DevOps transformation.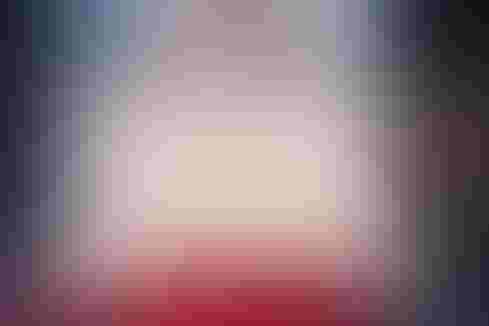 Image: Andrii Zastrozhnov - stock.adobe.com
There are many personalities in the business world, but venture capitalist firm Andreessen Horowitz boiled them down to two primary types – Ones and Twos. Ones tend to be technology leaders -- the Steve Jobs', Elon Musks, and Jeff Bezos' of the world. These are the dreamers, the drivers of ingenuity, with radical ideas grounded in what customers want. Twos are usually business leaders who thrive on process excellence. They tend to be more skeptical and cautious and they love predictability, which, naturally, comes from process excellence. Twos are typically found in corporate finance (think CFOs), and the best Twos are often some of the most trusted people in an organization.
An overabundance of either Ones or Twos within an organization is not a good thing. Too many unchecked Ones can be dangerous -- not being asked such critical questions as, "how are we going to pay for this?" Too many Twos unchallenged can stifle innovation and ultimately cause businesses to fail in the digital economy, where constant change and reinvention are a must for survival.
Not surprisingly, there's often a tug-of-war between Ones and Twos when the concept of DevOps is raised. The Ones see it as the key to digital transformation, a way toward continuous improvement and making tomorrow better than today. But the skeptical Twos want to know the hard dollar return on investment before deciding. This deadlock between hopeful promise and certain unknown turns into an endless cycle of frustration for all involved.
We've found that when it comes to gaining support for DevOps, the onus is on the Ones to get the Twos on board.
This must be done carefully, in a way that makes the Twos feel included and equally excited. Here are five tips for Ones looking to gain support for their cause:
1. Start by clearly articulating vision, mission and strategy. Vision and mission discovery happen when you can answer the most fundamental question, "Why do we exist?" Next is to ask yourself, "How are we going to achieve this mission?" This will ultimately pave the way to strategy, "What are we going to do to achieve our mission?" These days all companies are software companies, so your strategy is likely to involve embarking on a DevOps journey. If you can make your case to the Twos for DevOps in this way -- as a logical, essential strategy toward achieving your vision and mission -- you will be more likely to engender their support.
2. Get employees passionately engaged. One way to engage employees is to err on the side of over-communication. Hold company-wide town halls and relay what you're hearing from customers in the form of good storytelling, what challenges they're facing, and how your company is uniquely positioned to help customers overcome them. Being tuned in to the customer can inspire employees and get them engaged in the mission. Those employees will have a little more spring in their step, and the strategy will start to make sense to them. Gallup reports the US national averages for employee engagement are quite dismal. Only 34% of employees on average at a large enterprise report being engaged. It's very difficult to get employees on board with a DevOps transformation when most of them are either not engaged or actively disengaged (i.e., working to sabotage the efforts of the company to advance). At a bare minimum, you want to move more employees into the engaged category than not and make sure all departmental goals are aligned to the "main thing" -- realizing your vision by achieving your mission.
3. Commit to reducing waste. Ask yourself the honest question: What are we doing that customers don't care about, and how much time and money are we spending on these things? As an example, Compuware took inventory of our own data center. We identified general and administrative work that wasn't strategically differentiating and moved it to the cloud. The move saved us $5 million annually and we were able to invest this money directly into R&D toward our DevOps journey. In doing this, we had to bear in mind this data center was the pride of several Twos. Show the Twos where you can find waste and the unproductive cogs in your software delivery system, and how the investment could be better used elsewhere; that you'd be adopting new ways of working to better serve customers.
4. Be obsessed with customer satisfaction. Customer satisfaction is your most important metric. Show how new DevOps approaches are directly translating to improved customer satisfaction and Twos will be unable to dispute their value. Another important metric is employee engagement. If your organization can perform well on these two metrics, long-term cash flow improvement will take care of itself.
5. Have a growth mindset. A growth mindset is one that is open, positive, excited about learning and practicing new ways of working, and not fearful of making mistakes. A growth mindset is crucial in DevOps, because mistakes will be made along the way, but these mistakes only help guide you to better approaches. If Twos grant you funding for a DevOps project, and then you quit at the first sign of a challenge, the Twos are ultimately responsible for the investment and you may lose any future chance. Don't let setbacks push you down; you must show the Twos you are always learning and able to course correct and forge ahead.
Conclusion
It can be easy for Ones advocating for DevOps to feel impeded and have a negative view on their rivalry with the Twos. But success really depends on every great One technology leader finding their equally great Two counterpart on the business side, who is not afraid to ask tough questions and needs to be convinced. The key is for both Ones and Twos to be united by what matters most in business: a shared desire to better serve always beautifully, wonderfully dissatisfied customers. With the right approach, Ones can effectively align with Twos in a way that truly advances DevOps and the overall enterprise.


Chris O'Malley is CEO of Compuware, a BMC company. He has nearly 30 years of IT experience, with past positions including CEO of VelociData, CEO of Nimsoft, EVP of CA's Cloud Products & Solutions and EVP/GM of CA's Mainframe business unit, where he led the successful transformation of that division.

Gene Kim is a bestselling author, researcher, and multiple award-winning CTO. Since 2014, he has been the founder and organizer of DevOps Enterprise Summit, studying the technology transformations of large, complex organizations.
Never Miss a Beat: Get a snapshot of the issues affecting the IT industry straight to your inbox.
You May Also Like
---