EMC: VMware Not For Sale
EMC: VMware Not For Sale
Contrary to a New York Post report and an investor's pressure, EMC says it's not considering selling off its VMware virtualization subsidiary.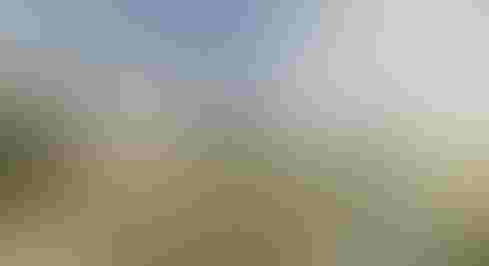 9 Technologies That Power New York City
9 Technologies That Power New York City (Click image for larger view and slideshow.)
EMC is not considering selling off its estimated 80% stake in VMware, despite a report Thursday to that effect by the New York Post, according to a source close to the company.
EMC shares bobbed up and down throughout Thursday following the New York Post report, opening at $29.69 and closing at nearly the same price, $29.62. VMware shares first traded higher in response to the news, but closed at $96.70, below where they had opened at $97.72 Thursday. Late in the trading day, both the Wall Street Journal and Reuters reported in their online editions that they had been told by an EMC representative that there was no truth to the "rumor."
"The person, who was not authorized to publicly discuss the matter, described as inaccurate a Thursday report in the New York Post that EMC had decided to explore selling its stake in business software maker VMware. The source did not provide further details," Reuters reported.
The New York Post quoted its own source as saying, "VMware is more of a distraction than anything else," to explain why EMC might want to sell.
[Want to learn more about what VMware is up to? See Carl Eschenbach's comments: VMware COO Clarifies Focus.]
EMC is being urged by one of its largest investors to sell off its stake in VMware. EMC paid $600 million for VMware in 2004; it's now valued at an estimated $42 billion. In July, Elliott Management acquired a 2% stake in EMC for over $1 billion, making it EMC's fifth-largest shareholder. Elliott then began pressuring EMC chairman Joe Tucci to sell off VMware, criticizing EMC's method of managing EMC, VMware, Pivotal, and RSA as a "federation structure."
Selling VMware, incidentally, would net EMC a cash windfall and a boost to Elliott's $1 billion investment in it. If VMware were put on the auction block, companies such HP, Cisco, Oracle, and IBM would be possible bidders, given VMware's central role in virtualizing the data center. HP and Cisco sell converged servers, networking, and storage for virtualization environments. Oracle has a tentative play with its OracleVM hypervisor, and IBM's Global Services Division frequently builds out virtualized infrastructures for customers.
FBR Capital Markets analyst Daniel Ives told Reuters: "We believe Elliot has put a lot more heat in the kitchen for EMC's management/board, which speaks to growing frustration about this ownership structure with VMware." He added: "If VMware is spun-out, we would expect this company to become a prime acquisition candidate for the likes of IBM Corp, HP, or other larger technology stalwarts," Ives said.
Tucci has indicated he's willing to meet with Elliott representatives, but he's also said VMware is one of his company's "most strategic assets" and he's not inclined to sell. EMC acquired VMware when it was a six-year-old company and still run by chief scientist Mendel Rosenblum and his wife, CEO Diane Greene, two of the five company founders. In 2007, EMC decided to sell 15% of the company on the New York Stock Exchange to put it in a more independent position, able to report its own results. Revenues last year were $5.2 billion.
At the Citi Global Technology Conference Sept. 3, EMC's Information Infrastructure unit's CEO David Goulden explained why Tucci might take that point of view: "We believe that there are real synergies and real benefits, hard dollar benefits, in having VMware [as part of] EMC, and Pivotal and VMware -- and, sorry, and RSA -- in the same company. And we believe, if we separate it we would actually destroy value by doing so. It wouldn't be as efficient a mechanism and it wouldn't be as strong a competitor in the marketplace as we are today."
The Wall Street Journal's online CIO Report published a rejoinder: "We believe that there are few (if any) synergies between the operating businesses of core EMC and VMware," Toni Sacconaghi, an analyst with Sanford C. Bernstein, wrote in a research note.
But VMware enjoys fatter operating margins than EMC itself. Its virtualization software suite is highly profitable, and VMware has expanded that suite with offerings in virtualization management, private cloud build-out, and public cloud services. Without VMware, EMC must fit its storage product line into other vendors' products designed for cloud computing. With VMware, it has an inside track to be the storage supplier in the on-premises data center and in the cloud.
Integrating your private cloud with public clouds can provide agility, security, and control. But getting the minutia right is daunting. Get the new Hybrid Cloud: Details Matter issue of Network Computing Tech Digest today. (Free registration required.)
Never Miss a Beat: Get a snapshot of the issues affecting the IT industry straight to your inbox.
You May Also Like
---