Expert Predictions on SaaS Use in 2019
Expert Predictions on SaaS Use in 2019
Analysts and solution provide expect new approaches to how enterprises and users utilize SaaS.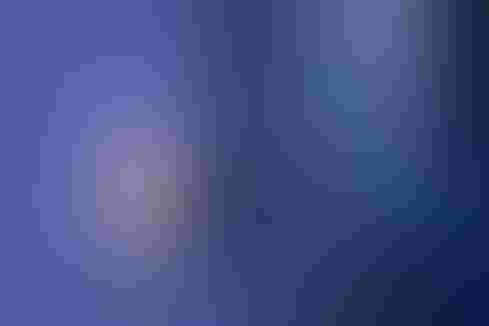 Image: beebright - Stock.Adobe.com
When a new year begins, experts typically weigh in with their thoughts on how trends will affect industries. In the case of software-as-a-service (SaaS) applications, they'll seemingly evolve in ways that fit changing needs. Here are some of the things experts think will happen in the sector this year.
Enterprises will move their content platforms to SaaS
Findings from Gartner's analysts predict 2019 will be a year of prosperity for the SaaS market, representing a 17.8 percent growth and a total worth of $85.1 billion. SaaS makes up the largest segment of the cloud market, and Craig Roth, research VP at Gartner, says that's partially because enterprises want to transfer their content platforms to SaaS.
He clarifies: "The increasing adoption of SaaS applications and other cloud services impacts the management, dissemination and exploitation of enterprise content. Organizations are steadily — but not exclusively — shifting their content environments to SaaS."
SaaS apps for businesses will focus on productivity through improved integrations
Businesses invest in SaaS applications for numerous reasons, but analysts think there will be a sharp focus on such apps that smoothly integrate with the tools that teams already use. Jon Aniano is chief product officer at Copper, a brand that offers a customer relationship management tool compatible with G Suite that doesn't require manual data entry.
Aniano says SaaS apps facilitated using tools directly in browsers, allowing people to access core business apps from wherever they are. As a result, there was a positive shift in people's opinions of enterprise apps. In 2019 and beyond, apps must focus on catering to the productivity culture by reducing the obstacles that enterprises and users have to overcome to test the products they might use.
Speaking on the topic, Aniano says: "People expect to try, buy and deploy an app in a few minutes or less, and without contacting IT. The purchasing decision itself is shifting to a bottom-up model, allowing the users to be fully in control. In the world of productivity-centered apps, this means that you can find and try business apps in minutes, right from your email client, spreadsheet tool or calendar."
Additionally, Roy Man, the co-founder and CEO of team management app Monday.com, believes when apps integrate nearly seamlessly with each other, teams will operate like small or medium-sized businesses.
Mark Grilli, Adobe's vice president of product marketing, has a similar view and believes people will use a variety of apps and devices: "The 'desktop-to-desktop' way of working is getting replaced by a cocktail of web, SaaS, mobile and desktop applications."
As he gave a 2019 prediction, Monday.com's Man pointed out: "We'll see small teams within large companies operating like startups, selecting their own software and vendors, and driving smaller, independent workplace cultures with their own habits and workflow tools." Plus, he says, "There is going to be a breakthrough with integration platforms that will allow any software to connect well with any other software."
Enterprise use will drive a shift away from SaaS application bundles toward single, best options
"There are a few macro forces that are changing workplace communication needs," says Ilan Frank, Head of Enterprise Product at Slack, "one of them being the growing proliferation of enterprise software."
"Cloud computing and demand for better software tools for work are driving impressive developments in software development and computing," Frank says. "In fact, on average, today enterprises have 1,000-plus cloud services within their organizations. These services offer incredible customization, but the sheer volume of tools makes it incredibly difficult for CIOs to access, organize and synthesize information."
In 2019, Frank says, we'll see "a shift toward finding best-of-breed solutions in lieu of bundling as more and more CIOs see the role of IT as driving change rather than simplifying cost centers."
Marketing will become more difficult, but SaaS can help brands reach customers
The most successful brands are typically those that figure out the most appropriate ways to reach their customers. Some experts believe conversational marketing apps will help create meaningful connections between customers and brands. One of them is David Cancel, CEO and founder of Drift, a conversational marketing platform.
Drift allows brands to have real-time conversations with potential customers that browse websites. Then, companies can quickly reach out and provide information that could persuade a potential client to engage in a business relationship.
Cancel notes: "Conversational marketing is real. It has been recognized by Gartner and G2Crowd, and more people are hiring to specifically fill the conversational marketing role. We have been asked thousands of times for a job description for this role, and we expect specific demand for conversational marketers and conversation development reps to continue to grow in 2019.
"We're about to enter the most difficult decade for marketers — but the best for brands. There's so much information there — marketers and non-marketers are creating content constantly. It's no longer enough to have a blog, podcast, social media or video presence. This means a lot is going to change, and it's going to get even harder to reach potential customers.
SaaS apps will need to emphasize data security and client control over data
Slack's Frank also says that SaaS applications will need to give businesses more control over their data in 2019:
"Organizations will make data privacy and security of sensitive data an even greater priority in 2019. Businesses will demand improved transparency and control over their data," he says. Because more businesses will prioritize data privacy and security, the SaaS applications those businesses use will need to do the same.
Frank points out that, in order to comply with this trend, Slack recently announced availability of Enterprise Key Management, where customers encrypt proprietary data with their own key. Frank predicts that this level of data privacy will accelerate the adoption of SaaS systems for organizational communication, alignment and productivity.
SaaS is here to stay
These expert predictions emphasize that the SaaS industry isn't going away, and it'll likely strengthen this year. Furthermore, the specific changes they anticipate could forever alter how people use SaaS applications or choose which ones to buy.
Never Miss a Beat: Get a snapshot of the issues affecting the IT industry straight to your inbox.
You May Also Like
---