Ford Opens Palo Alto Research Center
Ford Opens Palo Alto Research Center
The company's focus on mobility has led it to expand its presence in Silicon Valley.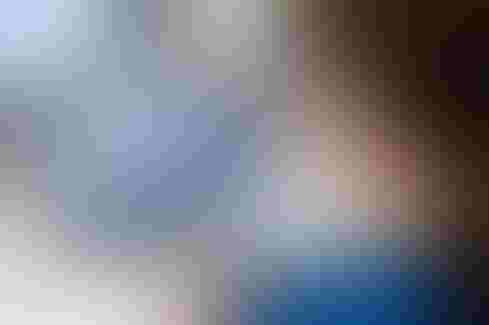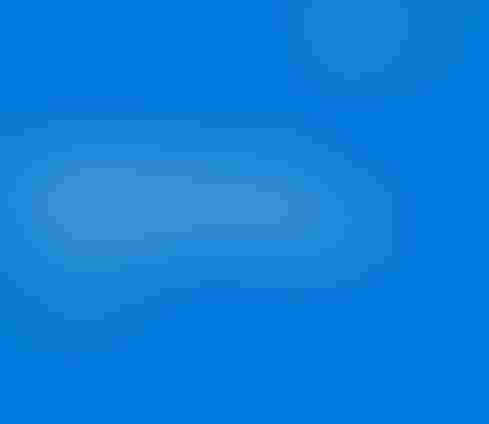 Windows 10: 7 Predictions Of What's Next
Windows 10: 7 Predictions Of What's Next (Click image for larger view and slideshow.)
Ford has opened a new research center in Silicon Valley, a move that underscores the growing role of communication and computation technology in cars.
Ford Motor Company president and CEO Mark Fields said in a statement Ford views itself "as both a mobility and an auto company." Ford's Research and Innovation Center Palo Alto, he said, demonstrates the company's commitment to participate in the technical innovation driven by Silicon Valley companies.
Ford's Palo Alto research center aims to accelerate the development of systems that enable connectivity, mobility, and autonomous vehicles. Dragos Maciuca, formerly with Apple and Lockheed Martin, will serve as the research center's technical leader.
Other automakers already have research centers in Silicon Valley. Mercedes-Benz Research and Development North America set up shop in Palo Alto, Calif., in 1995 to participate in the area's technical and academic community. BMW, Nissan, Toyota, and Volkswagen have a presence as well. General Motors set up a Silicon Valley venture capital group in 2010. And locally grown Tesla has increased the area's gravity for automakers.
Ford opened a small Palo Alto research office in 2012. The company expects its new lab, located in Stanford Research Park, to become one of the largest in the area devoted to automotive research. It anticipates a staff of around 125 researchers and engineers by the end of 2015.
Ford has two other major research centers: One in Dearborn, Mich., focuses on electronics, human-machine interaction, materials science, and data analytics. Another in Aachen, Germany, focuses on power-train research, driver-assist systems, and safety.
Ford is in the midst of exploring how it will define its business in light of rapidly developing mobile technology, market trends that limit demand for personal vehicles, and social changes that invite business models focused on sharing rather than individual ownership. At CES 2015 in early January, Fields discussed Ford Smart Mobility, a set of experiments the company has undertaken to figure out how emerging technology can both enhance its business and services and improve mobility for people.
[ Curious about how Ford is repositioning itself as a mobile company? Read Ford Mobility Plans Searches For Growth Beyond Cars. ]
Ford's Palo Alto team is working on projects such as Nest integration, so that drivers of Ford cars can set a Nest thermostat to respond to their proximity to home, lowering the temperature upon departure or raising it on return, if desired. The Nest API integration will also allow the Nest Protect smoke detector to send alerts to the Ford SYNC dashboard.
Ford's Research and Innovation Center Palo Alto will also continue to contribute to Ford's global effort to develop autonomous vehicles, an area of interest for most automakers and also companies such as Google. Ford plans to give a Fusion Autonomous Research Vehicle to Stanford's engineering program to test path algorithms. And the Palo Alto team has developed virtual environment test software called aDRIVE (Autonomous Driving Refined in Virtual Environments) for testing autonomous vehicle systems like traffic sign recognition.

In an interview at CES 2015, James A. Buczkowski, Henry Ford technical fellow and director of electrical and electronic systems research and advanced engineering, told InformationWeek that the social challenges of autonomous vehicles were more daunting than the technical ones.
"We're confident that with the maturing of the technology, we can make vehicles that are safer than most human drivers," said Buczkowski. "However when there is that one unforeseen situation, who's responsible? When the vehicle has to make a decision and there is no choice, to drive into a ditch or a tree, or hit a pedestrian, today you leave it up to the human being and nobody questions it. It's just a judgment in time. But when we program it to do that, it's a different story."
Buczkowski expect autonomous vehicles will show up first in controlled environments, where risks can be managed. "But there's still a lot of work to do in the broader unrestricted space," he said.
Attend Interop Las Vegas, the leading independent technology conference and expo series designed to inspire, inform, and connect the world's IT community. In 2015, look for all new programs, networking opportunities, and classes that will help you set your organization's IT action plan. It happens April 27 to May 1. Register with Discount Code MPOIWK for $200 off Total Access & Conference Passes.
Never Miss a Beat: Get a snapshot of the issues affecting the IT industry straight to your inbox.
You May Also Like
---