Google Apps Gets New Enterprise Security Features
Google Apps Gets New Enterprise Security Features
Google for Work users can access a Devices and Activity dashboard to spot suspicious logins and a new security wizard to help navigate security settings.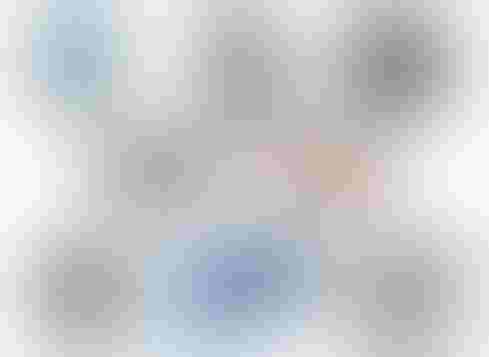 8 Tech Turkeys To Avoid As Gifts
8 Tech Turkeys To Avoid As Gifts (Click image for larger view and slideshow.)
Google introduced two new security features this week for Google Apps users to help them monitor their accounts for suspicious activity. The updates -- a Devices and Activity dashboard and a security wizard -- give Google for Work users more transparency into and control over their settings, said Eran Feigenbaum, director of security for Google at Work.
"As an IT manager, we realize you spend a lot of time managing devices, applications, and security settings for everyone at your organization," Feigenbaum said in a blog post. "By making users more aware of their security settings and the activity on their devices, we can work together to stay a step ahead of any bad guys."
Google's new Devices and Activity dashboard, which any Google Apps user can access, displays the devices that have been active on your account in the last 28 days, or ones that are currently signed in. This might include laptops, mobile devices, and tablets, for example.
Click on a device to see your last activity on it, including the last date, time, and location that it connected to Google, as well as details such as the browser used to access your account.
[Take advantage of Gmail, Calendar, Docs, and more. See 10 Great Google Apps Tips.]
If you have apps that automatically sync with Google, you'll also see the last time they synced. If you notice suspicious activity, such as an unfamiliar device or location, click the red Remove button to revoke access.
Google is also launching a security wizard feature for all Google for Work accounts, it said. The security wizard guides users through steps they can take to turn on or adjust security features, such as providing contact information for account recovery, reviewing recent account activity, and managing account permissions
After you review each section, Google will mark it with a green checkmark. The recent activity section, for example, will give you additional information from what the Devices and Activity dashboard shows you, including the number of times a device was signed in and the IP address that accessed your account. You can also access information older than 30 days by clicking the Recent Activity link at the bottom.

Much like the Facebook Apps that you grant access to your account and information, Google's account permissions page is worth a look, too. You'll find a rundown of all the applications that are connected to your Google account, plus details on the information they can access. If you're unfamiliar with any -- or no longer use them -- click the Remove button to revoke access.
Google's Feigenbaum said the security wizard tool prioritizes all admin settings for security features that end users are permitted to turn on. Users can access both it and the Devices and Activity dashboard today.
Employers see a talent shortage. Job hunters see a broken hiring process. In the rush to complete projects, the industry risks rushing to an IT talent failure. Get the Talent Shortage Debate issue of InformationWeek today.
Never Miss a Beat: Get a snapshot of the issues affecting the IT industry straight to your inbox.
You May Also Like
---