How APIs Help Keep It Simple for Developers
How APIs Help Keep It Simple for Developers
The expectation of simple experiences along with the preference of mobile devices is changing what consumers and businesses expect and need. From banking to healthcare to retail and beyond, organizations of all sizes are using APIs to innovate and adapt quickly.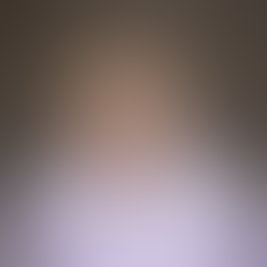 A decade ago, application programming interfaces (APIs) were primarily used by large businesses to stitch together internal systems. They were complex, expensive, and difficult to implement.
The advent of mobile created a need for easy-to-use, smaller services that loaded quickly and could be easily integrated. This led to the next generation of API-based services, which have brought transformational change, making technology accessible to businesses of all sizes and industries.
API technology now has matured to the point where integrations are simple and turnkey for the developer. Services can be accessed and embedded into workflows or customer processes through JSON REST APIs. Through a "sandbox" experience, developers can simply test the functionality of code with limited test data. With good design, a developer can look at a snippet of code and know how to use it. And this latest generation of plug-and-play APIs abstract out the complexity of the back end – it remains behind the curtain.
Not only are integrations simpler for the developer, they are also happening faster. With APIs, it's possible to integrate in days or weeks, a significant decrease in the time from the multi-quarter custom product integrations of the past.
How APIs are Changing Finance
Financial services APIs are becoming a necessity for businesses of all sizes. In fact, I anticipate in the next 18 to 24 months you will see them become more prevalent and used across all industries. The reason is simple: every business makes and receives payments, and every business needs to track and manage financial information.
Companies can use financial APIs to automate back-office functions, providing real-time information to their sales and service agents. For example, an account aggregation API brings financial data into one interface and makes it quickly available throughout the department, rather than taking additional steps and jumping between platforms. These APIs add layers of efficiencies that free up employees to focus on other crucial parts of their jobs.
Additionally, APIs that embed banking features into a company's customer experiences can help alleviate pain points. Taking banking out of the bank and into a native digital experience provides new value to customers. For example, through APIs an insurance company can pay out a claim directly to its customer's debit card in near real-time, driving a positive customer experience. No more need to cut and mail a check, and wait for it to clear or worry if it was misplaced in the mail.
The use cases don't stop there. Your company is a simple integration away from unbundling traditional banking capabilities and making them available as digital services, including wire payments, foreign exchange daily rates, and ACH transactions.
And with more business platforms hosted in the cloud, it will help make connecting with your bank via APIs even easier.
What's Next
APIs bring near real-time banking to the customer, in context, and tightly integrated into any digital workflow. While APIs already play a predominant role in mobile apps, social media platforms, wearables, and online shopping experiences, we'll likely see the technology integrated into new places as the Internet of Things continues to expand deeper into our lives.
All of our connected devices, from in-home virtual assistants to smart watches and fitness apps, collect a lot of data. APIs help connect that data, providing more value and insights to users. As more and more of our everyday devices are connected, the conveniences for users will increase – with APIs behind the scenes, making it all work.
Never Miss a Beat: Get a snapshot of the issues affecting the IT industry straight to your inbox.
You May Also Like
---