How IBM and Red Hat Will Impact Your Cloud Strategy
How IBM and Red Hat Will Impact Your Cloud Strategy
Barring a heavy-handed approach to the recent acquisition, IBM and Red Hat can do some amazing things in the market.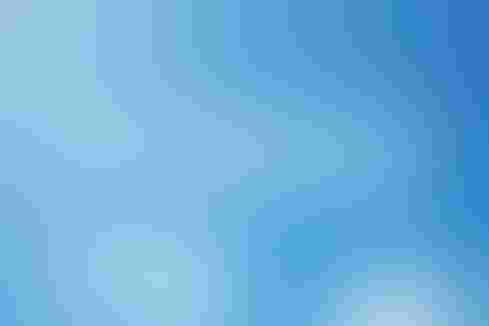 IBM is a long way from making physical machines. That part of the business went with Lenovo several years ago. So, what has been their focus ever since? Software and services. And, among those software pieces and services has been the cloud.
Until today, you may have heard little about IBM's cloud presence. Although I can assure you it's there, it was really struggling to compete with the likes of AWS, Azure, and even GCP. Now, with predictions like those from Gartner stating that by 2020, 90% of organizations will adopt hybrid infrastructure management capabilities and that the market in general could be worth $240 billion or more – this was as good a time as any to really take a dive into the cloud management and delivery ecosystem.
And IBM definitely took the plunge. In fact, this was the biggest acquisition or deal that IBM has ever gambled on during its 107-year existence. In knowing the technology they just took under their Big Blue wings, it could really pay off.
What this means for IBM, Red Hat, and your cloud
Let's start with IBM. It's been a challenging ride for this organization. Once known for constant growth and innovation, IBM has been struggling in terms of keeping up with major industry players. This stagnation was new and definitely uncomfortable for IBM'ers and fans alike. So, what to do? Purchase a powerful, multinational, open-source software company that's been developing some leading solutions. This includes Red Hat Enterprise Linux, middleware solution JBoss, CloudForms, and the very powerful cloud and container management system – OpenShift.
For IBM, this means opening the aperture into a fast-paced and growing hybrid cloud market. Most of all, this means targeting enterprise customers and arming them with leading tools around cloud management. In fact, using one of the industry's best container management solutions (OpenShift) will give IBM customers the types of tools and services to approach digital transformation efforts as well as entire technology modernization shifts.
The entire notion of "monolith to microservices" can be encompassed by this IBM+Red Hat deal. Technology like OpenShift will give IBM a leading Kubernetes management platform capable of delivering real-world cloud-native solutions. This isn't just IBM paperware any longer, with Red Hat, the ammunition is absolutely there. Combine this with a bigger portfolio of middleware and powerful cloud-ready (and validated) developer tools and you have a really strong story for hybrid cloud deployment and management.
"With IBM's recent move to containerize its middleware, today's landmark partnership between IBM and Red Hat provides customers with more choice and flexibility. Our common vision for hybrid cloud using container architectures allows millions of enterprises – from banks, to airlines, to government organizations - to access leading technology from both companies without having to choose between public and private cloud."
- Arvind Krishna, Senior Vice President, IBM Hybrid Cloud
For IBM, Red Hat (and OpenShift) is a direct gateway into a developer community that's literally designing the architecture for enterprise organizations and their hybrid cloud initiatives. Did IBM pay a premium for Red Hat? You better believe it. Was it worth it? Time will tell. Coming from behind is never easy, but this is a great way to put a turbo engine in your cloud business.
For Red Hat, there are pretty big benefits, too. Aside from the massive amounts of resources and scale capabilities, Red Hat is entrenching itself even further into an enterprise market that's primed and ready for the cloud. Now, imagine leveraging Red Hat tools to impact all of those wonderful IBM customers that have been itching for an IBM-ready hybrid cloud architecture.
"By extending our long-standing collaboration with IBM, we're bringing together two leading enterprise application platforms in Red Hat OpenShift Container Platform and IBM Cloud Private and adding the power of IBM's software and cloud solutions."
- Paul Cormier, President, Products and Technologies, Red Hat
According to a recent Red Hat statement, through the acquisition, IBM and Red Hat customers can now:
Maximize their existing technology investments and move them more easily to the hybrid cloud with IBM Cloud Private and Red Hat OpenShift serving as the common foundation;

Build and deploy containerized applications on one single, integrated container platform IBM Cloud Private providing a single view of all enterprise data;

Allow developers to design, modernize, and deploy new applications more quickly while taking advantage of IBM's cloud-based services such as artificial intelligence (AI), Internet of Things (IoT) and blockchain with IBM Cloud Private on Red Hat OpenShift Container Platform.
"Joining forces with IBM," said Red Hat CEO Jim Whitehurst, "will provide us with a greater level of scale, resources and capabilities to accelerate the impact of open source as the basis for digital transformation and bring Red Hat to an even wider audience, all while preserving our unique culture and unwavering commitment to open source innovation."
This is where I need to pump the brakes, just a bit. I really hope that IBM doesn't go heavy-handed in trying to change Red Hat's market definition and culture. Because if it tries to push Red Hat to adopt a broader IBM cultural and corporate model, I don't really see it ending well. Plus, I'm sure there are now additional concerns from existing Red Hat customers: What'll happen to RHEL? How does this impact licensing and the tools that I use? Do I need to look at competitors like Pivotal or other solutions like Cloud Foundry? Again, time will tell how this will all play out. My hope is for an easy integration, while keeping Red Hat just as awesome as it is today.
Finally, it's important to understand what this will mean for your hybrid cloud and overall cloud management solution. Barring a heavy-handed approach to this acquisition, IBM and Red Hat can do some really amazing things in the market. This is honestly the first time in a long time that IBM pushed itself into the forefront of cloud, container, and hybrid cloud innovation. The exciting part is how IBM will integrate other solutions, Watson for example, into Red Hat products. If done right, there can be a lot of benefits for the customer, enterprises, and the cloud in general. I'm staying optimistic.
Never Miss a Beat: Get a snapshot of the issues affecting the IT industry straight to your inbox.
You May Also Like
---