How Productivity Software Reduces Collaboration Overload
How Productivity Software Reduces Collaboration Overload
Beware of collaboration overload. The last thing any business leader wants is a team that is exhausted by unnecessary emails and meetings.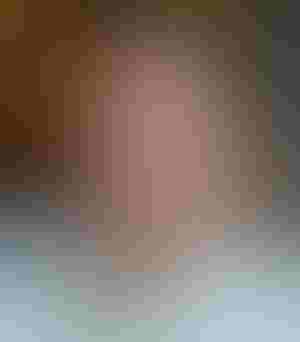 Burnout is the enemy of success. When leaders or their teams begin to experience burnout, enthusiasm turns to apathy and productivity stalls.
Recent research from Harvard Business Review suggests that burnout has a surprising cause: Collaboration. When collaboration overload https://hbr.org/2016/01/collaborative-overload occurs, a small group of star collaborators become ineffective and discouraged as their time and energy is increasingly spent on collaboration, leaving little time for individual work or achievement.
Countless software programs, from workflow engines like Nintex or K2 Blackpearl to automation tools like Zapier or IFTT, promise to boost productivity by fueling collaboration. But if you don't identify the specific bottlenecks your business experiences, you might end up with software that doesn't help your business overcome collaboration obstacles.
Before purchasing or implementing new software, decision makers should gather input from key employees, and then search for software that can alleviate informational, social, and personal collaboration overload. Here are some considerations for choosing the right productivity software.
Shared Access to Information Provides a 360-Degree View
Think of your enterprise as a puzzle where each employee has one piece. Everyone is an expert at their own workflow, but it's rare to be aware of how each person fits into the company as a whole on a daily basis.
At many organizations, employees rely on a small group of people to confirm or clarify details in their work. This is an example of how informational resources are shared. If these check-ins are occasional, they pose little risk to businesses. But if one employee begins to spend a significant portion of their time and energy checking and confirming others' work, their own productivity may begin to suffer.
A colleague of mine hosts a weekly podcast that serves as a great example of seamless collaboration. When he finishes the audio, he ships it to a sound editor in Belgrade. The sound editor gets an email alert when the audio arrives, does his work, and then puts the edited file in a system that automatically uploads it and alerts my colleague. It's a smart, software-driven workflow that makes things simpler for both parties. If my colleague decides to hire another producer to assist with the podcast, he or she will be able to rely on the sound editor's system to avoid unnecessary emails or calls about the podcast's status.
Productivity software can eliminate most, if not all, small yet taxing interactions. Companies can create shared documents that make important details easily accessible, automate alerts when a project advances to the next stage, or create checklists employees can use to ensure their work is complete.
Before you choose a new productivity software, get different teams or employees to describe the step-by-step process of their specific workflow, including who they check in with and what information they need approved or confirmed. Identify areas that could be more efficient, and which problems productivity software needs to solve.
Learn From Effective Social Resources
Often, companies begin the search for new software by considering their pain points and what's not working well. But sometimes, it can be helpful to flip the script and look to concrete examples of what is working.
For example, you might have a sales employee who many people rely on for introductions or context about clients or industry leaders. This employee has valuable social resources honed over years of work, but with time, their own productivity might decline because colleagues are so dependent on that person's deep knowledge.
A productivity software solution like HubSpot might help. HubSpot automatically tracks correspondence with clients in an archive other employees can freely access. Instead of interrupting the star salesperson to ask how she presented something in an email, colleagues could simply browse her past correspondence for context and inspiration.
This exercise may reveal that you need a more all-encompassing productivity software than you thought, like Microsoft Office 365. Or perhaps your company would be better served by a specialized collaboration tool like Slack to complement what's already working.
Strive to Improve Personal Collaboration
While it's important to familiarize yourself with the dozens of workflows within your company, it should all lead to one ultimate question: "What does success look like for the people in this company?"
The last thing any business leader wants is a team that is exhausted by unnecessary emails and meetings while constantly scrambling to catch up on ideation. By solving the bottlenecks associated with informational and social collaboration overload, you can reduce personal burnout and give productivity and morale a much-needed boost.
The productivity software you choose should solve the problems you identify with these questions. That's why it's important to be aware of your company's current information bottlenecks, replicate positive examples of social resources, and focus on reducing the toll on your employees' personal resources.
With these three considerations in place, you can choose productivity software that truly fits your needs.

Adam Williams is a senior director of sales at Rackspace. He has over 18 years of global experience successfully selling to and supporting customers of all shapes and sizes, Adam now leads a team helping customers solve complex issues around productivity. 
Never Miss a Beat: Get a snapshot of the issues affecting the IT industry straight to your inbox.
You May Also Like
---