How to Become a Master Scrum Master
How to Become a Master Scrum Master
Great scrum masters are both leaders and facilitators. Becoming a top scrum master requires balancing both agile theory knowledge and people skills.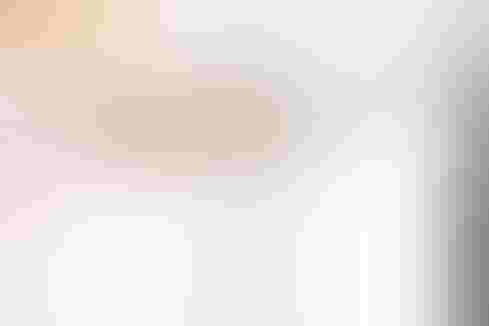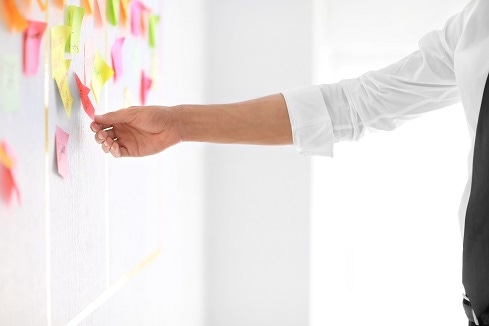 Image: Leonid - stock.adobe.com
"Scrum," a methodology used by development teams to self-organize and make changes quickly in accordance with agile principles, is being embraced by a growing number of enterprises.
Scrums are directed by scrum masters, individuals who encourage and manage the process of information exchange. Scrum masters who can deliver the goods —development projects that are completed on time and on budget — are sought after and amply rewarded. Yet acquiring the skills and knowledge necessary to achieve scrum master success can be challenging, given the job's demanding requirements and its brief real-world track record.
The scrum master's role
A scrum master's main responsibility is ensuring that the team understands scrum theory, practices, rules, and values, observed Tin Nguyen, senior engineering manager at KMS Technology, a software development, testing, and consulting services company. "This understanding helps everyone maximize the value created by the team," he noted. "An effective scrum master also facilitates projects in such a way that the team is able to perform at its highest level."
A scrum master needs to be both a servant and a leader, someone whose primary function is enabling the team. "That includes facilitating meetings, removing blockers (anything that stops the delivery of the product) and guiding the team on Agile practices," said Chris Murphy, general manager and global lead of the Agile Center of Excellence at IT consulting firm Mindtree. Solid organization and management skills are also essential, since the scrum master needs to work closely with technology and business owners to ensure that the team has everything it needs to be successful. "An added bonus would be a person that is knowledgeable in either the industry, technology, or both," he added.


Chris Murphy
The best scrum masters typically possess a good balance between agile theory and soft skills that enable them to work well in a team environment. "Apart from excellent communication skills, being passionate about the value of team collaboration and having skills to foster collaboration are extremely valuable," observed Simon Darken, an Agile coach at PagerDuty, an incident response service technology provider.
A scrum master should also be an effective listener. "A great listener periodically asks questions to promote discovery and insight," Nguyen said. "This allows feedback to flow in both directions." Attentive listening can also help a scrum master address and resolve conflicts within the team as well as with outside parties.
Certificationrequired?
Several organizations offer scrum master certification programs. The most common certification is Certified Scrum Master (CSM). "That certification usually requires only a relatively easy two-day training class and subsequent test," Darken said. "Getting a CSM will provide an understanding of scrum theory, but the same knowledge can be gleaned from books or online training resources," he noted.

Michal Moroz
"Scrum master certification isn't essential, but as with all other extra certifications it shows a potential employer that you've gained at least a basic or theoretical knowledge of scrum mastery," advised Michal Moroz, a software developer and scrum master at career software developer Zety.
"Every scrum master should understand Agile theory, but real-world experience is ultimately going to be far more valuable for a career as a scrum master than a CSM certification," Darken observed.
Certification generally ensures an understanding of scrum processes and terminology, but it's still up to the aspiring scrum master to acquire the equally necessary people skills. "If you're not [familiar with] the soft skills required to be a scrum master, you're missing 80% of what's needed to be successful," Murphy noted. "A person without a certification, but with a track record or delivering successful Agile projects is more valuable than a person that only has a certification," he added.
The best way to acquire soft skills is by working with a mentor, either an experienced scrum master or coach, Murphy said. "Then practice, fail, learn, and improve," he advised. "There is no such thing as a scrum master who knows everything, [since] embracing continuous improvement is part of the journey."
Career opportunities
In 2018, employment website Glassdoor included scrum master in its list of highest paying jobs—ranking it at number 20 with a median salary of $98,239. LinkedIn also included scrum master in its Most Promising Jobs of 2019 list (number 10).


Simon Darken
Many colleges and universities now cover scrum and Agile practices in their business and tech courses, yet increased academic attention has yet to create a flood of new scrum masters entering the job market. "The demand for experienced scrum masters in the workplace still seems strong, especially in tech areas such as the San Francisco Bay area and Silicon Valley," Darken said.
Darken believes that product managers, engineering managers and engineers can all increase their employment value by acquiring scrum master skills. "In terms of career progression, it's not uncommon for scrum masters to move into product manager roles," he explained. "Scrum masters usually work quite closely with product managers and there's often a natural flow of knowledge and skills between the two roles."
The name may change in the future, but the skills scrum masters acquire will always be in high demand, Murphy predicted. "For that reason, today's scrum masters should see future success in their careers as they continue to bring value to an organization."
Never Miss a Beat: Get a snapshot of the issues affecting the IT industry straight to your inbox.
You May Also Like
---