HP Invests $50M In Hortonworks: Hadoop Bet
HP Invests $50M In Hortonworks: Hadoop Bet
HP joins Intel, Google Capital in investing big on Hadoop, taking a stake in Hortonworks while deepening integrations with its platform.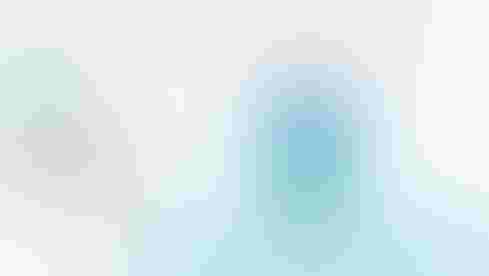 Hadoop Jobs: 9 Ways To Get Hired
Hadoop Jobs: 9 Ways To Get Hired (Click image for larger view and slideshow.)
HP and Hortonworks announced Thursday a deeper partnership whereby the Hortonworks Data Platform will be integrated with HP's HAVEn big data platform. HP is also making a $50 million equity investment in Hortonworks and will gain a seat on the company's board.
The HP investment comes just weeks after Google Capital invested $80 million in Hadoop distributor MapR as part of a $110 million financing round. And these mega-investments look like chump change next to the $740 million Intel invested to buy an 18% stake in Cloudera back in March. All three investments (along with GE's $105 million investment in Pivotal) are votes of confidence that Hadoop is here to stay as part of the enterprise data-management landscape.
"We're seeing the beginnings of an industry starting to pick an architecture," said Mike Haro, Hortonwork's director of corporate communications. "We're seeing a replatforming of the data layer, and at the bottom level it's going to have Hadoop."
[Want more on incumbent moves? Read Teradata Acquires Hadapt, Revelytix For Big Data Boost.]
We're also seeing data-management incumbents scrambling to connect or run their higher-value analytic platforms on top of Hadoop. For example, as part of the tighter integration with HAVEn (which stands for Hadoop, Autonomy, Vertica, enterprise security and any number of, or "n," applications), Hortonworks will certify Vertica to run on Hadoop's YARN resource-management system. This will turn Vertica into a SQL-on-Hadoop tool able to query directly within the Hadoop Distributed File System. (MapR has previously supported Vertica on Hadoop, though not using YARN.)
Hortonworks sets itself apart from Cloudera and MapR in sticking to entirely open source software, a stance that presents "no friction" for partners seeking to add value at higher levels of the stack, said Haro. Vertica as a SQL-on-Hadoop option, for example, would naturally compete with Cloudera's Impala SQL-on-Hadoop offering. Hortonworks' focus on delivering an open-source platform and not higher-level tools has led to  partnerships with Microsoft and RedHat, reseller agreements with Teradata and SAP, and now deeper ties with HP, Haro added.
Joining Hortonworks' board will be Martin Fink, HP's executive VP and CTO. Fink leads HP Labs, which is responsible for anticipating IT trends, and he also leads HP's cloud business. "Our partnership with Hortonworks exemplifies HP's longstanding commitment to open source technology for the enterprise," said Fink in a statement.
Cyber-criminals wielding APTs have plenty of innovative techniques to evade network and endpoint defenses. It's scary stuff, and ignorance is definitely not bliss. How to fight back? Think security that's distributed, stratified, and adaptive. Get the Advanced Attacks Demand New Defenses report today. (Free registration required.)
Never Miss a Beat: Get a snapshot of the issues affecting the IT industry straight to your inbox.
You May Also Like
---