IBM Analytics Improve BMW Auto Quality
IBM Analytics Improve BMW Auto Quality
BMW takes a predictive look at sensor data to eliminate flaws in new models before they go into production.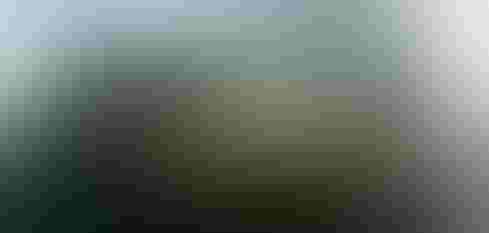 IBM announced Tuesday that luxury auto manufacturer BMW is expanding its use of IBM big data analytics software to eliminate defects in new models while they are still in the prototype stage.
The key to fixing problems before they get beyond the test track is capturing plenty of data from sensors on prototype vehicles. Just as Formula 1 race cars are now fitted with sensors for every imaginable component, BMW's prototypes spew out as many as 15,000 data points from the engine and transmission down to the suspension and brakes. The data reveals errors and error patterns that occur only in certain driving conditions.
"Even if the test driver observes an anomaly like throttle lag or unexpected cornering or shifting characteristics, they can't tell you why it's happening," said Erick Brethenoux, IBM's director of business analytics strategy, in an interview with InformationWeek. "There are thousands of components in a car that may be contributing to what the driver experiences, and that's why data analysis is so important."
[Want more on analytics? Download our "2014 Analytics, BI, and Information Management Survey."]
BMW has been using IBM's SPSS Modeler software for more than five years in uses as diverse as manufacturing, warranty, and marketing applications. But until recently, the analysis was typically trained on historical maintenance and repair data collected by dealers, according to Brethenoux. BMW is now using SPSS to analyze all available data sources, including preproduction sensor data.
BMW's experience analyzing warranty and repair data contributed to IBM's SPSS Predictive Maintenance and Quality application released last June. That software is designed to reduce unscheduled downtime on vehicles and complex equipment by analyzing data on usage, wear, conditional characteristics, and repair histories in order to predict maintenance requirements.
To keep pace with the onslaught of new data sources, higher data volumes, and increased data-modeling demands, IBM has increased the scalability of the SPSS Modeler server and introduced automatic data-preparation and modeling features. The automation features make it possible for business users to handle data-prep and modeling tasks that used to be handled by statisticians and data scientists, according to Brethenoux.
"We've worked really hard to simplify the software so it can score many algorithms in parallel to help the modeler select the best one for the task that they're working on," he said. "That cuts down on the time required for repetitive testing, and by applying auto-data-preparation and auto-modeling techniques in the background, we can present a point-and-click user interface."
BMW has developed some 250 analytic applications that let more than 500 users at BMW handle a range of queries and analyses in a self-service approach, according to IBM. BMW was not available for comment on the deployment. The company's expanded use of SPSS software was announced Tuesday at the CeBit Exhibition in Hannover, Germany.
IBM, Microsoft, Oracle, and SAP are fighting to become your in-memory technology provider. Do you really need the speed? Get the digital In-Memory Databases issue of InformationWeek today.
Never Miss a Beat: Get a snapshot of the issues affecting the IT industry straight to your inbox.
You May Also Like
---