IBM Bets Big On Global Datacenter Network
IBM Bets Big On Global Datacenter Network
IBM will spend $1.2 billion and build out 40 SoftLayer-based datacenters to deliver enterprise cloud services. Locales range from China to Mexico.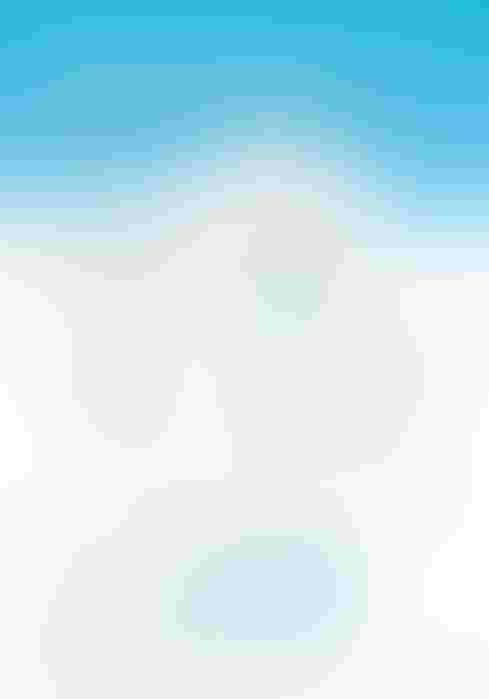 IBM infographic shows location of SoftCloud-based datacenters.
IBM Predicts Next 5 Life-Changing Tech Innovations
IBM Predicts Next 5 Life-Changing Tech Innovations (Click image for larger view.)
IBM will expand to 40 the number of datacenters that run SoftLayer's cloud provisioning and management software. IBM acquired SoftLayer in July for $2 billion and installed its 700 employees as its core cloud services unit.
The 40 worldwide centers will also be linked by a private fiber optic network, giving multinational companies multiple options where they can run their applications.
IBM cited the expansion Friday as it announced it was committing $1.2 billion to expand its global cloud service footprint. Some of the datacenters will be SoftLayer's existing 13 centers in the US, Europe, and Asia. IBM is also likely to convert some (or all) of its 10 SmartCloud cloud datacenters into SoftLayer-governed service provisioning centers. That leaves another 17 added or scheduled to be added to a network of datacenters by year's end.
In addition to North America, Europe, and Asia, the datacenters will be located in South America and Australia. Some of the newly launched datacenters are in the US (Dallas and Washington, D.C.), Hong Kong, England, Canada, Japan, India, China, and Mexico. IBM has set a goal to have four or more datacenters in each major geographic area around the world. It will reserve expansion into the Middle East and Africa until 2015.
[Want to learn more about how IBM is transitioning its cloud customer base? See IBM Shifts SmartCloud Customers To SoftLayer.]
"We are announcing we are expanding SoftLayer services in a very big way. The strategy is to have a worldwide network," said Dennis Quan, VP for cloud infrastructure services, in an interview. The expansion will help businesses meet legal requirements that data originated in a country must be stored in that country, Quan noted.
In addition, he said, multinational companies are looking for cloud providers that can support mobile applications from datacenters around the world. Whether a traditional enterprise application or a mobile application, serving it to customers from a nearby cloud datacenter reduces response times and other latencies.
"That's one motivation -- how we can help enterprises become successful with mobile devices and mobile strategies," Quan said. Quan, fluent in Mandarin, has frequently represented IBM in China.
In addition, enterprises are looking for a simplified data backup and disaster recovery strategy. Datacenters in scattered geographic regions, linked by private line, solve several issues at once if they've implemented virtualization practices and are experienced in moving virtual systems.
Simply running SAP or Oracle enterprise applications on a multinational scale means "you need to be able to exchange data between worldwide datacenters," Quan added. SoftLayer implemented a fiber optic network between its datacenters when bandwidth was cheap seven years ago, and IBM will continue to build it out. Enterprise customers "won't need to be subject to the performance variations of the Internet," he said.
Quan said IBM has already migrated some SmartCloud customers onto the SoftLayer platform and continues to do so, as it announced in October.
About 100 countries now have laws that set regulations on how businesses must handle citizens' personal data, noted Erich Clementi, senior VP of IBM Global Technology Services, in the announcement. In a thinly veiled swipe at Amazon Web Services, he said: "IBM recognizes the universal need to deliver mission-critical workloads in a cloud environment that are secure, reliable, and built on open standards, as contrasted with the commoditized cloud model that emphasizes low costs, instead of business growth and innovation."
Charles Babcock is an editor-at-large for InformationWeek, having joined the publication in 2003. He is the former editor-in-chief of Digital News, former software editor of Computerworld and former technology editor of Interactive Week.
Private clouds are moving rapidly from concept to production. But some fears about expertise and integration still linger. Also in the Private Clouds Step Up issue of InformationWeek: The public cloud and the steam engine have more in common than you might think. (Free registration required.)
Never Miss a Beat: Get a snapshot of the issues affecting the IT industry straight to your inbox.
You May Also Like
---