IBM Can't Shrink Its Way To Greatness
IBM Can't Shrink Its Way To Greatness
IBM saw revenue declines in every major business unit in 2014. Can the company do more than please investors with fatter margins?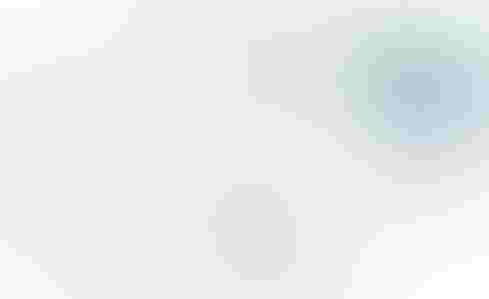 IBM posted a third-straight year of declining revenue on Tuesday, reporting a 6% decline to $92.8 billion from a $99.7 billion top line in 2013. Mega trends such as the shift to cloud computing took another bite out of IBM's middleware, hardware, and consulting businesses.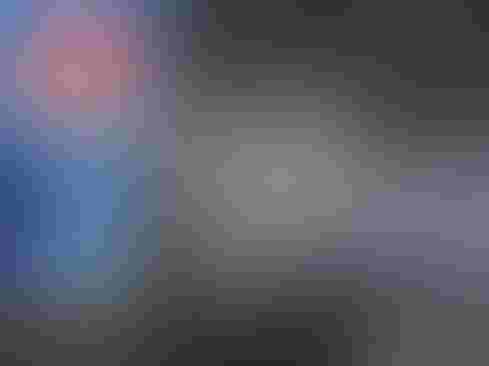 9 CIO Tech Priorities For 2015
9 CIO Tech Priorities For 2015 (Click image for larger view and slideshow.)
IBM did a lot to reposition its business in 2014, unloading a customer-care business process outsourcing business, selling its x86 server business to Lenovo, and paying Globalfoundaries (that's right, paying) $1.5 billion in cash to take microchip manufacturing plants in New York and Vermont off its hands. These three businesses drove $7 billion in revenue in 2013, but they also lost about $500 million in pre-tax profit.
"While we certainly have a smaller business in terms of revenue -- with the divestitures also reducing the number of IBM employees -- it is a higher-value, higher-margin business, and within that we are continuing to remix our skills," said Martin Schroeter, IBM's CFO, in a conference call with financial analysts.
[ Want more on IBM's recent SAP partnership? Read SAP Hana Platform Hits IBM Cloud. ]
That message may play well on Wall Street, but it's not as likely to inspire IBM customers, cow competitors trying to steal marketshare, or attract the kind of top-drawer talent the company needs to prevail in new areas.
The more important question is, will IBM's moves be enough to put the company back on the path to growth? The short answer is, no. The company's 2015 outlook does not foresee overall growth. Instead, the best the company can hope for is achieving higher margins in 2015.
Encouragingly, IBM did report 16% growth across strategic growth areas -- cloud, mobile, analytics, social, and security -- that together generated about $25 billion in revenue in 2014. That's about 27% of the company's overall revenue. Highlights included a 60% gain in cloud revenue to $7 billion. This cloud figure includes private-cloud, hybrid-cloud, and public-cloud infrastructure offerings and $3.5 billion in as-a-service revenue. Analytics revenue increased 7% to $17 billion in 2014.
Unfortunately, for every gain there seemed to be an offsetting expense or loss. The cloud gains required massive investments in new cloud data centers. IBM Global Business Services (GBS) revenue declined 3% year-over-year in Q4 and 1% for the full year (all figures are year-over-year in constant currencies). Software revenue declined 3% in Q4 and 1% for the full year. And Systems & Technology (hardware) revenue declined 12% in Q4 and 17% for the full year (and that's not counting the divestiture of System X servers and chip manufacturing).
What's happening is really no great mystery. IBM earns roughly $5 in infrastructure and implementation fees for every $1 in software license revenue going to enterprise apps partners like SAP, Oracle, and Infor. But when companies choose cloud applications that aren't deployed or running as a service in IBM's cloud, it earns $0. There's zero IBM middleware and no IBM servers or storage devices.
IBM acknowledges that GBS consulting shortfall is tied to a slowdown in back-office software deployments. Erstwhile partner Oracle is now hawking Engineered Systems that cut IBM completely out of the picture. SAP is still a partner, but it's now calling itself "the cloud company." Some of that cloud movement will happen through a new cloud partnership forged between IBM and SAP in 2014, but the growing drumbeat of cloud deployments -- at SAP, Oracle, Salesforce, Workday, and so on -- spells less opportunity for IBM's traditional middleware and hardware businesses.
To some industry observers, IBM is tinkering around the edges a bit too much, placing high hopes on unproven businesses like IBM Watson, partnerships with Apple and Twitter designed to drum up consulting services, and a late-stage attempt to revive the IBM Power server line with an open source initiative. Meanwhile, Schroeter said the company is sticking with an acquisitions strategy that focuses on tuck-in deals that "complement organically developed innovations."
IBM will likely step up acquisitions of as-a-service style businesses, Schroeter said. But between IBM's focus on maintaining margins and talk of possibly raising dividends, there's no chance of big new bets.  
On the topic of shrinking to greatness, author and speaker Seth Godin describes it as a Catch 22. "While you still have some cash, some customers, some momentum ... do something else," he writes. "Buy a new platform. Move. Find new products for the customers that still trust you."
IBM is certainly moving and trying to build a new (cloud) platform, but the open question is whether it's being bold enough and placing the right new bets.
Just 30% of respondents to our new Big Data and Analytics Survey say their companies are very or extremely effective at identifying critical data and analyzing it to make decisions, down from 42% in 2013. What gives? Get the The Trouble With Big Data issue of InformationWeek Tech Digest today. (Free registration required.)
Never Miss a Beat: Get a snapshot of the issues affecting the IT industry straight to your inbox.
You May Also Like
---